All Masks in the Dead by Daylight Twisted Masquerade Event
Collect all 12 masks with this guide.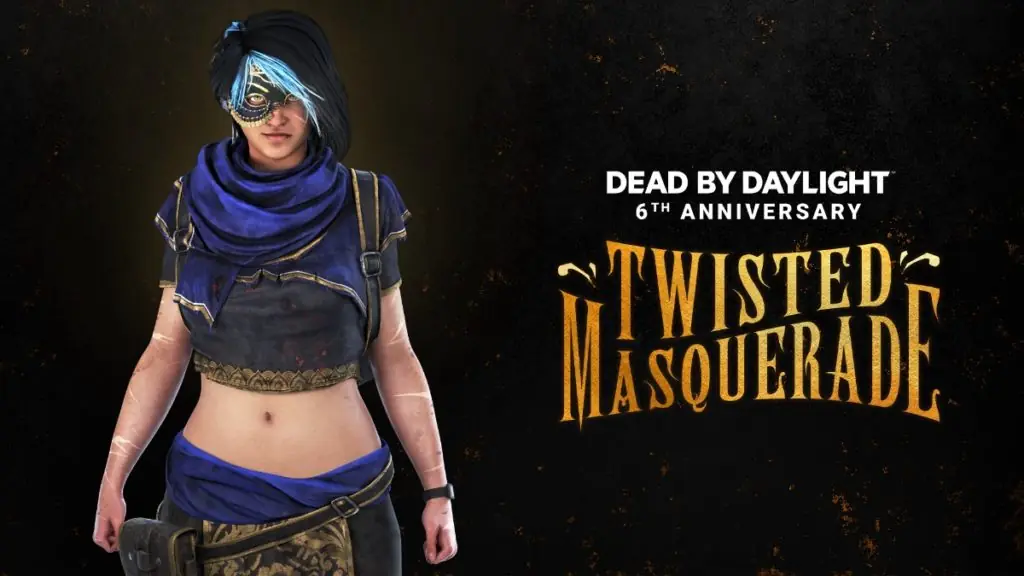 Dead by Daylight is celebrating its sixth anniversary. To honor the occasion, the game will host an in-game event known as the Twisted Masquerade Ball. The event starts today and will feature cosmetic items for both Survivors and Killers. The most desirable cosmetic items from this event are the collectible masks. In this guide, we'll show you just how to get all 12 of them.
How to Get Masks in the Dead by Daylight Twisted Masquerade Event
There are 12 masks to collect. Six are for Survivors. The other six are for KIllers. To even get a mask during the Twisted Masquerade Ball event, you must first get an invitation. Every match played in Dead by Daylight during the event will feature an opportunity to earn one. To get an invitation, you must first find one on the map. They are located on top of a black and gold pillar that randomly moves around the map. It will create a sound effect after it changes locations.
Related: Dead by Daylight's New Survivor, Haddie Kaur – All Teachable Perks
Once the invitation has been collected to only way to keep it after the match ends is to successfully complete the match. If you collect an invitation as a Killer, you must kill are all survivors. To collect one as a Survivor, you have to escape. If you fail, you won't keep that invitation and will have to try again next time.
The Killer masks are for the following Killers:
The Trapper
The Huntress
The Spirit
The Deathslinger
The Trickster
The Artist
The Survivor Masks are for the following Survivors:
Dwight Fairfield
Ace Visconti
Jane Romero
Yui Kimura
Elodie Rakoto
Mikaela Reid
These masks cannot be collected in order. No matter what character you play as, the order in which they unlock will be random. With this guide, you should have a grasp on how to collect these 12 masquerade masks in the new Dead by Daylight event. To read more of our guides for the game, check out our Dead by Daylight section.