WWE 2K23 Locker Codes (March 2023)
WWE 2K23 is better when you get some freebies to start with.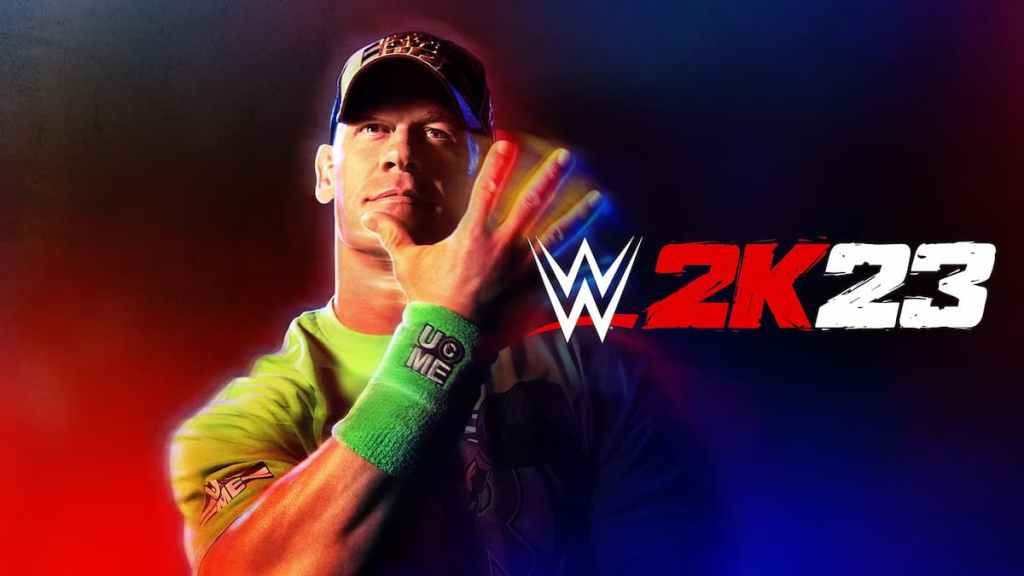 WWE 2K23 is the latest installment of the WWE series where you get to join in on the fun of the wrestling scene and not only cheer but fight other wrestlers with your own favorite. The game features a lot of different modes like MyFACTION, SHOWCASE, MyGM, and WarGames that allow you to take the role of your favorite superstar and show others what you are made of. Through playing these modes you will be able to unlock many skins, collectibles, and new characters.
The codes for WWE 2K23 bring with them new playable characters, MyFACTION points, and Superstar Series I packs. You will be able to unlock some new managers that you can play in-game and MyFACTION points you get will be used for getting exclusive clothes and collectible character cards.
All WWE 2K23Codes List
Last checked: March 18, 2023

Added a set of codes!
WWE 2K23 Codes (Working)
Here are all the working codes for WWE 2K23.
NBNP-RMN2-9P69
33TE-75N5-8R3P
MDCE-8FN8-R2GF
N74G-RCND-75AD
XXB9-93NJ-XGQT
B9MC-24NA-DL9H
JGQ4-TRNX-A92L
KJ9L-KFNG-G7R9
F6EK-LDNB-6NN8
6BLL-9MN5-GC88
K6A3-59NX-GD76
K796-9ENH-8EN7
PRQG-XRN8-TK44
GANM-GRN4-4Q34
5JFA-3HNC-2LME
EKX2-92NN-QNCE
2MGH-R2NN-LD23
5ALA-BRND-PX9L
4D26-GEN3-Q5FP
RXJF-FGN4-H88X
NEWDAYROCKS — Unlocks: Xavier Woods (Emerald Manager)
UPUPDOWNDOWN — Unlocks: Tyler Breeze (Emerald Manager)
EVENSTRONGER23 — Unlocks: 3000 MyFACTION points, 3x Superstar Series I Basic Packs
AUSTIN316ESB — Unlocks: Steve Austin "Broken Skull" Emerald Card
WWE 2K23 Codes (Expired)
There are currently no expired WWE 2K23 codes.
Related: NBA 2K22 Locker Codes (March 2023)
How to redeem codes in WWE 2K23
Follow our instructions below and you will get your rewards in WWE 2K23 in no time.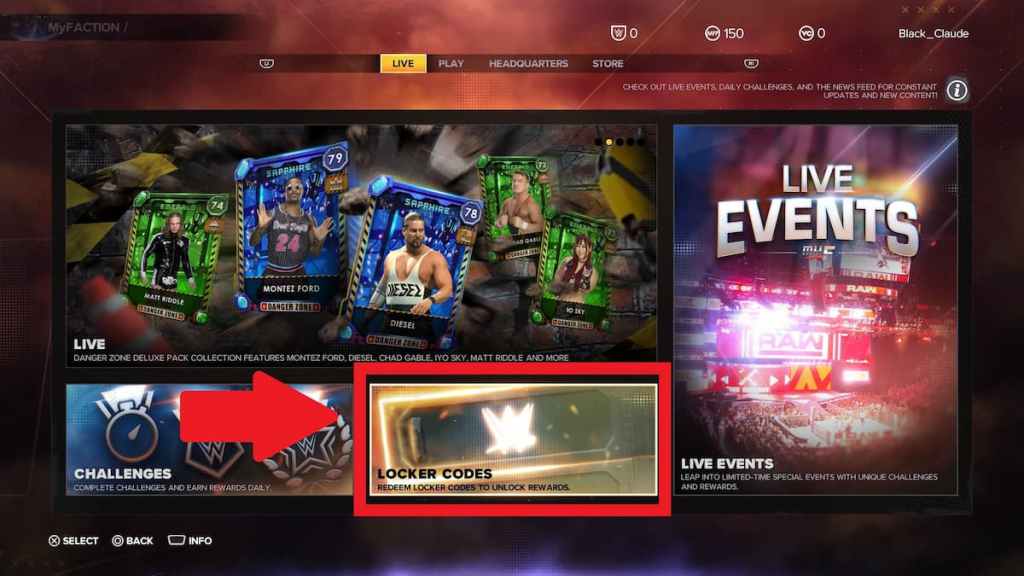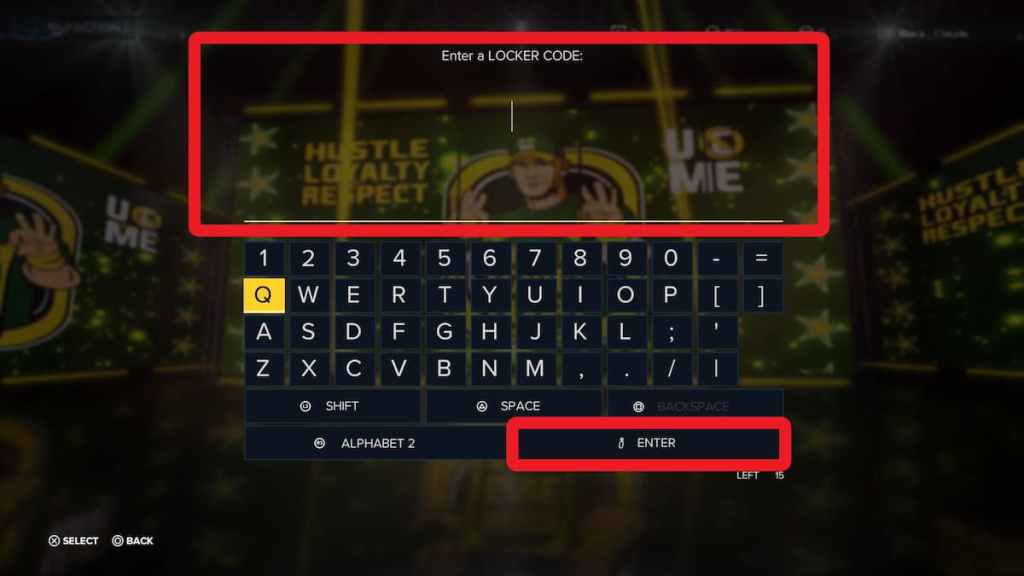 Launch WWE 2K23.
Open MyFACTION.
Click on the Locker Codes box.
Enter your locker code in the text box.
Press the Enter button to redeem your code.
How can you get more WWE 2K23 codes?
You can get more codes by checking out what the developer of the WWE 2K23, Visual Concepts, is up to. Their official social media will probably be the first place where they will post new codes so make sure to follow their Twitter profile @VC_Novato, Facebook page Visual Concepts Entertainment, and Instagram vc_novato. You can also go on the game's official Twitter @WWEgames and see if they will post more codes. Ultimately, we will be updating this page too when new codes show up so make sure you follow Gamer Journalist closely as well.
Why are my WWE 2K23 Locker Codes not working?
Codes not working is not a rare thing and there is a way to fix this. The first thing is to check whether you have typed in the code correctly. If one letter or a number is incorrect, the code won't work. Additionally, if you have typed the code in the right way and it still doesn't work, it might mean that the developers of the game have decided to shut down that code, and is no longer available.
Other ways to get free rewards in WWE 2K23
Completing different challenges and winning fights will get you rewards in WWE 2K23. Whether it's the Showcase mode, MyFACTION mode, or any other you will have a lot of rewards waiting for you. For example, we discussed in one of our articles how to get a free John Cena action figure skin and a SUPER CENA wrestler. Be patient, play through the game, win matches, and rewards will start pouring in.
What kind of a game is WWE 2K23?
WWE 2K23 is bringing you a virtual gaming experience of the real wrestling championship. You get to choose your own character, progress through a career and unlock more difficult opponents and new playable characters. Through MyFACTION mode, the game also features a collectible system that allows you to acquire player cards and create your own faction with its unique logo, name, and wallpaper. You can then compete in various battles and earn tokens and MyFACTION points (MFP).
---
If you are looking for more sports game codes you can check out our articles NBA 2K Mobile Codes and All NBA 2K23 Locker Codes And How to Redeem Them. In case you are a Roblox games player, you can find many codes on our Roblox Game Codes post and some extra freebies at our Roblox Promo Page post. Make sure you give us a follow on Facebook and stay up to date with the latest news from the gaming industry.