Roblox Project Slayers Codes (December 2022)
It's time to become a LEGEND!!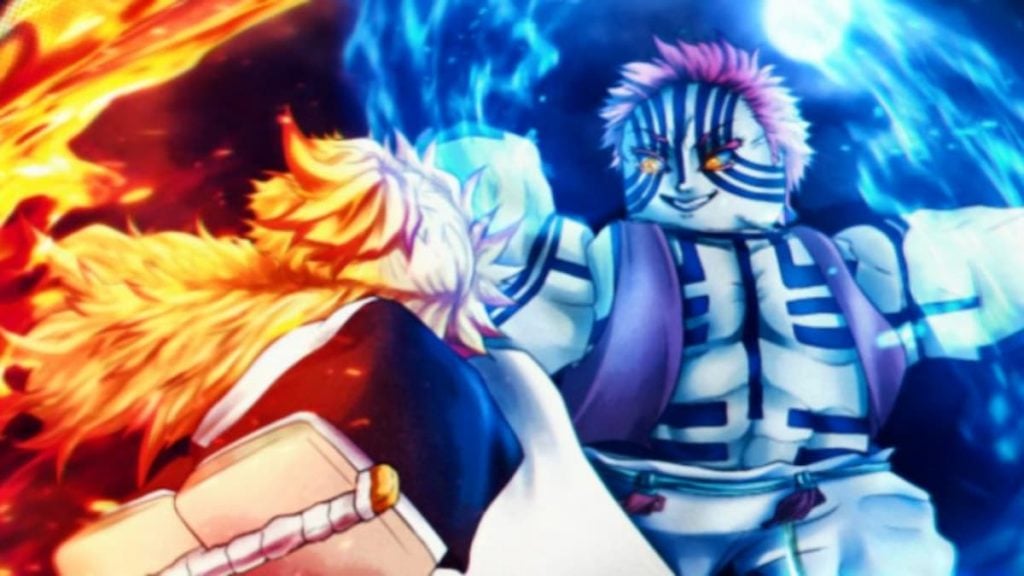 Project Slayers is an experience created by the aptly named Project Slayers for the Roblox platform. It's a game based on the "Demon Slayer: Kimetsu no Yaiba" manga and anime. In this experience, players can traverse the world, from sprawling cities to remote mountains and forests. But, the choices they make will determine whether they save humanity or curse it to oblivion.
If you're playing Project Slayers, there's a good chance you'll come looking for codes. I don't think anyone can or should judge those of us who take advantage of codes and freebies. And, if that sounds like you, I come bearing good news! We here at Gamer Journalist have compiled a list of working and expired codes!
All Project Slayers Codes
Last Checked: December 2, 2022.
Currently Active Codes
IncreasedDropsBreathReset—Redeem for a Breathing Reset (New)
IncreasedDropsRaceReset—Redeem for a Race Reset (New)
Currently Expired Codes
[email protected]—Redeem for 18 Clan spins, 8 Demon art spins, and 3 Daily spins
MUGENTRAINFINALLY—Redeem for Breathing Reset
AkazagoBRR—Redeem for Race Reset
400Klikesbreathingreset – Breathing Reset
400Klikesracereset – Race Reset
400Klikes – Spins, Demon Art Spins, Daily Spins
Miniupdate3 – 30 Clan Spins, 6 Demon Art Spins, and 1 Daily Spin
MiniUpdate3racereset – Race Reset
Miniupdate3breathingreset – Breathing Reset
FlAm3!Shawcas31
1o0millvisits-_- – 50 Clan Spins, 20 Demon Art Spins, and 2 Daily Spins
1o0millvisits-_-racereset – Race Reset
1o0millvisits-_-breathingreset – Breathing Reset
miniupd2 – 20 Clan Spins, 15 Demon Art Spins, and 2 Daily Spins
miniupd2breathreset – Breathing Reset
miniupd2racereset – Race Reset
twittaspins – 30 spins
sCyth3Showcase! – 15 spins
350Kupvotes! – Free spins
350Kupvotes!Breathing – Breathing reset
lastcode?lol – Rewards
anotherdayanothershutdown – Clan and Demon art spins
300klikes! – Rewards
shutdownnumb2 – Rewards
shutdown! – Rewards
200K+upvotestysm — Redeem this code for x1,000 XP, x50 Clan Spins, x30 Demon Art Spins.
100K+likesiglol
gettingthere!
Sorryforshutdowns!
FINALLYRELEASETIME!
werebackup
Frequently Asked Questions
What is Project Slayers?
Project Slayers is an anime-themed experience in the Roblox app. It is based on the acclaimed manga and anime "Demon Slayer: Kimetsu no Yaiba." In the game, players can build up their character from nothing in an effort to become the strongest slayer (or demon) there is!
How to Get More Codes for Project Slayers?
It would seem that the best way of acquiring new codes for Project Slayers — aside from bookmarking this page, that is — is joining the official discord server.
How to Redeem Codes in Project Slayers?
To ensure you're inputting codes correctly, follow these steps:
First, you'll want to open Project Slayers in the Roblox app.
As soon as you're able to click/tap PLAY, press the "M" key on your keyboard.
It's then that you should notice a menu pop-up with a BOOK button. Click/tap this button.
It's then that you'll notice a new window pop-up, at the bottom of which will be a text box.
Enter codes in this box, then click SUBMIT CODE to redeem the freebies.
If you're interested in Project Slayers, might I suggest you check out the other anime-inspired games covered by Gamer Journalist? We have codes on titles like Anime Battle Arena, Zo, and A One Piece Game, among many, many others!!