Roblox King Legacy Codes (March 2023) – Free gems!
This Roblox King Legacy codes list has all the OP codes you need.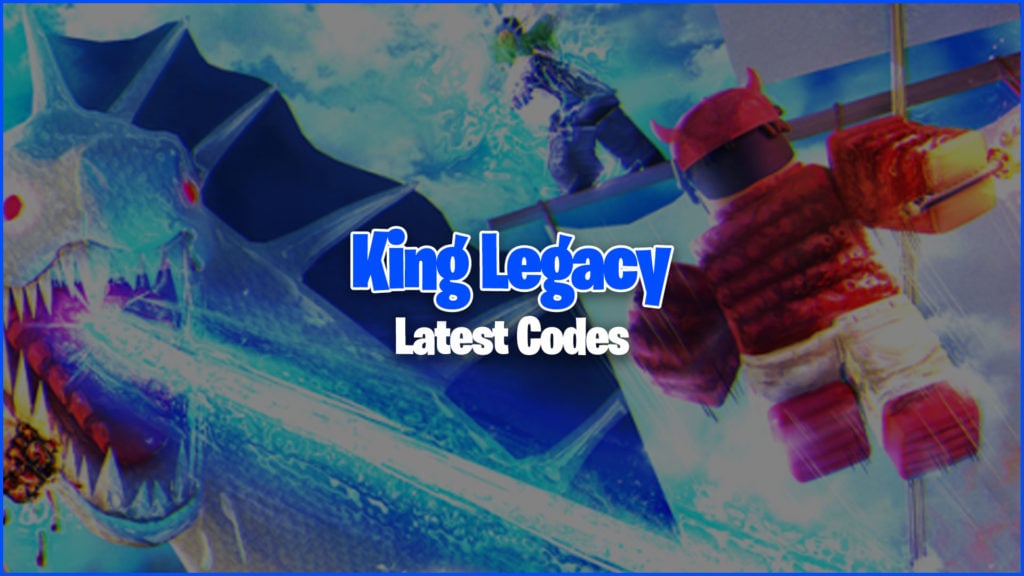 Even in the wacky world of One Piece, where people are running around turning into animals or stretching their limbs or what have you, it can be a little hard to get your start from scratch. A lot of the strongest pirates on the seas had some manner of an edge when they started their swashbuckling careers, such as resources or skills. If you want a crack at the Pirate King title, you should make use of any resources available to you, especially if they're free codes!
We've gathered up a list of codes for Roblox King Legacy, each good for in-game resources like Beli and Gems, as well as helpful utilities like Stat Resets. These extra resources can help you hit the ground running when you first start playing or just give you a nice little payday if you're already a veteran.
King Legacy Codes List
Last checked: March 29, 2023

No new codes were added today.
Latest Working King Legacy Codes
lagshallnotpass—Redeem for 15 Gems
UPDATE4.5.3—Redeem for 25 Gems
UPDATE4.5.2—Redeem for 30 Gems
950KLIKES—Redeem for Stat Reset
UPDATE4.5.0—Redeem for 5 Gems
2023—Redeem for 5 Gems
delayedchristmas2022—Redeem for 5 Gems
UPDATE4.0.2—Redeem for 5 Gems
HYDRAGLYPHICS—Redeem for 50 Gems
900KLIKES: Stat Reset
UPDATE4: 5 Gems
650KLIKES: Stat Reset
Peodiz: 100,000 Beli
DinoxLive: 100,000 Beli
Expired King Legacy Codes
Meanwhile, the following codes are confirmed to be expired and inactive as of the same date written above.
THXFOR1BVISIT

: 3 Gems

1MFAV

: 5 Gems

UPDATE3.5

:

5 Gems
550KLIKES

:

Stat Reset
Update3_17

:

3 Gems
500KLIKES

:

Stat Reset
Update2_17

:

3 Gems
Update2_16

:

5 Gems
Update2_14

:

5 Gems
Update2_13

:

5 Gems
900KFAV

:

1 Gem
800KFAV

:

1 Gem
700KFAV

:

1 Gem
500KFAV

:

1 Gem
400KLIKES

:

Stat Reset
300KLIKES

:

Stat Reset
250KLIKES

:

Stat Reset
SORRYFORSHUTDOWN

:

3 Gems
GasGas

:

1 Gem
300MVISITS

:

Stat Reset
BeckyStyle

:

100,000 Beli
KingPieceComeBack

:

100,000 Beli
RedBird

:

100,000 Beli
How to Use Codes in King Legacy
If you've got a code you want to try out, redeeming it is fairly simple. Just follow these step-by-step instructions:
Launch King Legacy on Roblox, either through the launcher or on the Roblox website.
Tap on the gear icon on the top left of the screen, located to the right of your experience bar.
There should be a button on the bottom labeled "Enter code." Click it to open a text input prompt.
Copy and paste a code into the text entry field and press enter. Make sure to copy and paste the codes exactly as they're written above, as they are case-sensitive.
Press the redeem button, and you'll receive your reward right away.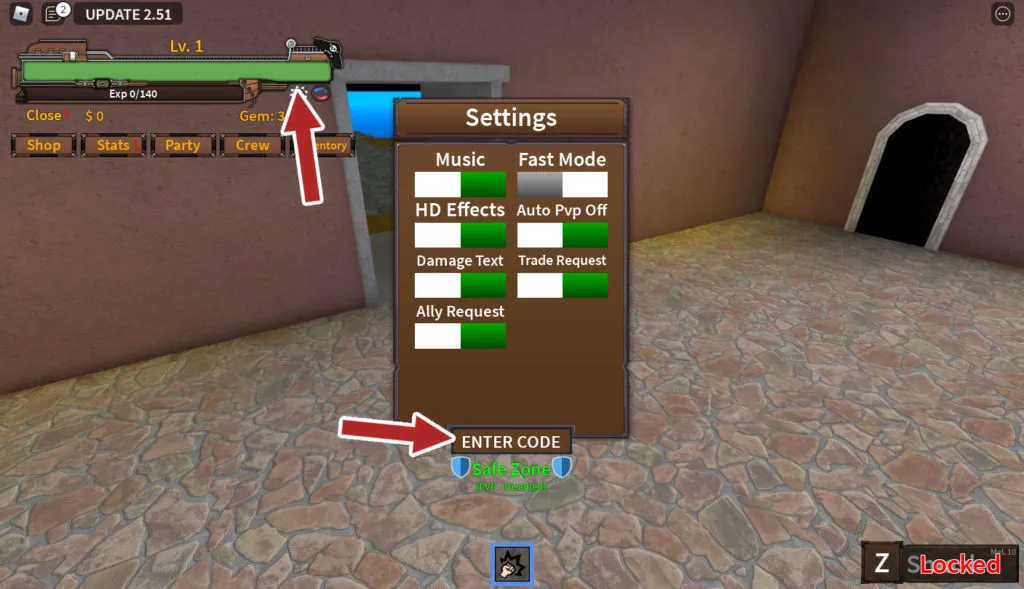 Are Your King Legacy Codes Not Working?
Try to redeem a code and get a whole lot of nothing in exchange? There are a few possible causes for this. First and foremost, you may have misspelled it in the text entry. Let me stress again that the codes are case-sensitive, and need to be copied in exactly as they're written above.
If that's not it, then the code may be expired. These codes can come and go surprisingly quickly, so you'd do well to immediately use any new codes you find before they go sour. Alternatively, it's possible that you're running an out-of-date version of King Legacy. Outdated versions of the game aren't set to recognize new codes, so make sure you're running the most current version.
How to Get More Codes for King Legacy
The developers of King Legacy, Venture Lagoons, regularly release more codes into the wild on their various social channels. We'll keep a running record of any codes that come out, so keep this page bookmarked for the latest updates! If you think we've missed something, though, check out the game's official Community Discord server to see if anything new has dropped. It's also a great place to meet and chat with other fans of the game!
Explore other experiences on our Roblox game codes page to find your favorites. Check out our Roblox promo codes page for new outfits and other freebies for your in-game avatar.