My Hero Mania codes – free spins (May 2022)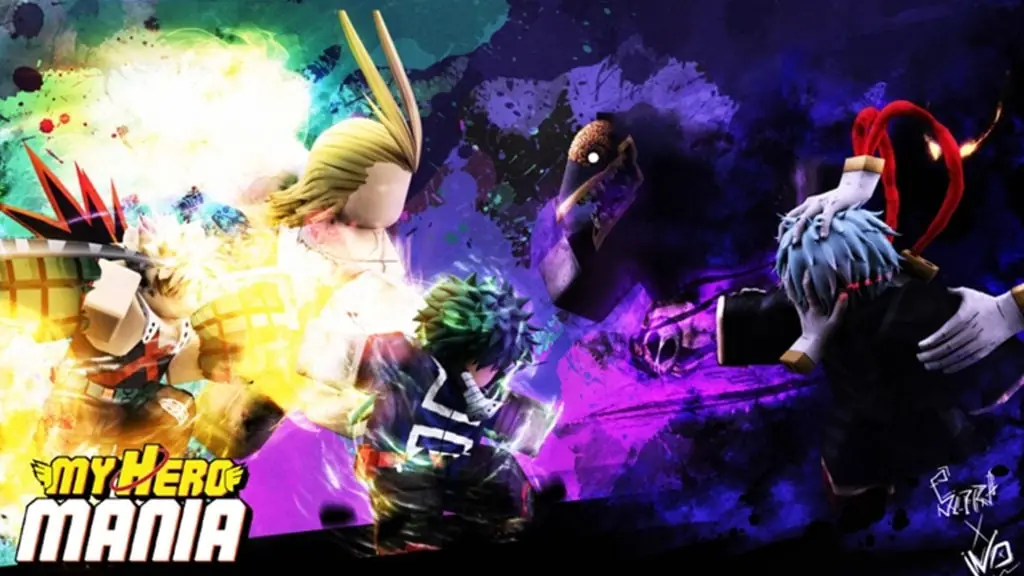 My Hero Mania is a Roblox game created in 2020 that has gained a lot of popularity recently. As of this post, it's still in the early development stages, but it's still one of the best Roblox anime games. Players can use spins to get Rare, Epic, and Legendary Powers. You can use our list of working My Hero Mania codes to gain some free spins, powers, and other in-game items. We will keep track of the complete list of codes for you to check out and use as they release.
The game is still in its early stages, so stay tuned for new My Hero Mania codes as they release. The game's developers release codes at their own discretion, but we follow them closely and will update you the moment they are available. Bookmark this page and check back often for updates!
If you want to check out some other anime-inspired Roblox games, visit our guides on King Legacy codes, Grand Piece Online codes, and Demonfall codes.
Roblox My Hero Mania Codes
easter340k – Free Spins
330kLIKES – 12 Free Spins
320kday – 11 Free Spins
310kLIKES – 11 Free Spins
big300k – 5 Common Spins and 2 Rare Spins
thanks290k – 10 Free Spins
280kLIKES – 10 Free Spins
270kREAL – 9 Free Spins
260ktime – 8 Free Spins
the250k – 5 Free Spins
240kCODE – 7 Free Spins
230kcode! – 5 Free Spins
Expired Codes
likereward1 – 2 Spins
210kCODE! – 5 Free Spins
goal200k – 10 Free Spins
theultra190k – Free Spins
110kcodeyay – 5 Spins
plus120k! – 4 spins
big130k – 5 spins
ultra140k – 5 spins
letsgo150k – 5 spins
160ktux – 5 spins
zi170k – 5 spins
spinner180k – 5 spins
thank220k – 5 spins
goal200k – 10 Free Spins!
newupdate! – 10 Free Spins
its90k! – 6 spins!
80kcode! – 5 spins!
70kalready – 2 spins!
the100k – 10 spins!
How to redeem codes for My Hero Mania
To redeem codes for My Hero Mania, start by launching the game and pressing play. Press M on your keyboard to open the menu. You should see a spot that says "Enter code here!" Copy and paste or type in any of our codes above, and it will automatically redeem for a reward.
My Hero Mania Tips and Tricks
To level up quickly, try doing as many quests as you can and avoid wandering around aimlessly. There are a few quests around the world you can complete to level up and accumulate stats. You may want to put all of your points into strength so you can destroy things easier.
The My Hero Mania controls are as follows:
M: opens up the menu
Q: perform a dash
F: block attacks
Shift: run
Click: punch
There are lots of powers available in the game as well, which range from Common to Legendary. Here's the My Hero Mania powers:
Common: Ice, Invisibility, Shock Absorption, Super Regeneration, Super Strength
Rare: Zero Gravity, Air Cannon
Epic: Dark Shadow, Phoenix
Legendary: OFA, Hell Flame, HHHC, Cremation, Fierce Wings
Explore other experiences on our Roblox game codes page to find your favorites. Check out our Roblox promo codes page for new outfits and other freebies for your in-game avatar.