Blade Ball Codes (September 2023)
Cut that ball in half!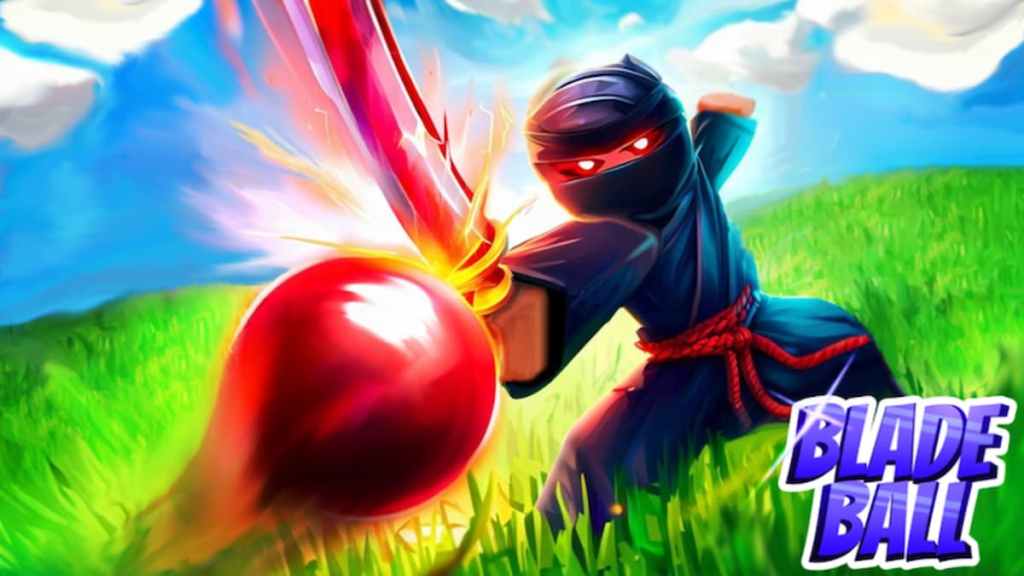 Blade Ball is a unique mix between an anime fighting game and a dodgeball match. You are placed in the arena where you can play a couple of modes, but in each mode, the goal remains the same – don't get hit by the ball. You will achieve that by deflecting the ball with your sword and using your sleek moves to dash around. In 1v1 matches you obviously need to kill the other guy with the ball to win, but in the big matches with a lot of players, you just need to be the last man standing, regardless of how many you've killed.
Codes in Blade Ball give you free wheel spins and coins. The coins allow you to buy new abilities and swords that will help you in the dodgeball-anime arena. From the big wheel of rewards, you can get various boosts and other items so make sure you don't miss that as well. If you're a big fan of anime Roblox experiences we suggest you check out Anime Tales Codes.
All Blade Ball Codes List
Blade Ball Codes (Working)
FORTUNE — Unlocks: 1x Free Spin on Spinning Wheel (Needs to be used in a new private server)
200KLIKES — Unlocks: 200x Coins
50000LIKES — Unlocks: 200x Coins
Blade Ball Codes (Expired)
5000LIKES
SITDOWN
ThxForSupport
1000LIKES
10000LIKES
Related: Slayer Arena Codes
How to redeem codes in Blade Ball
Follow our detailed instructions below and redeem your codes for Blade Ball in no time!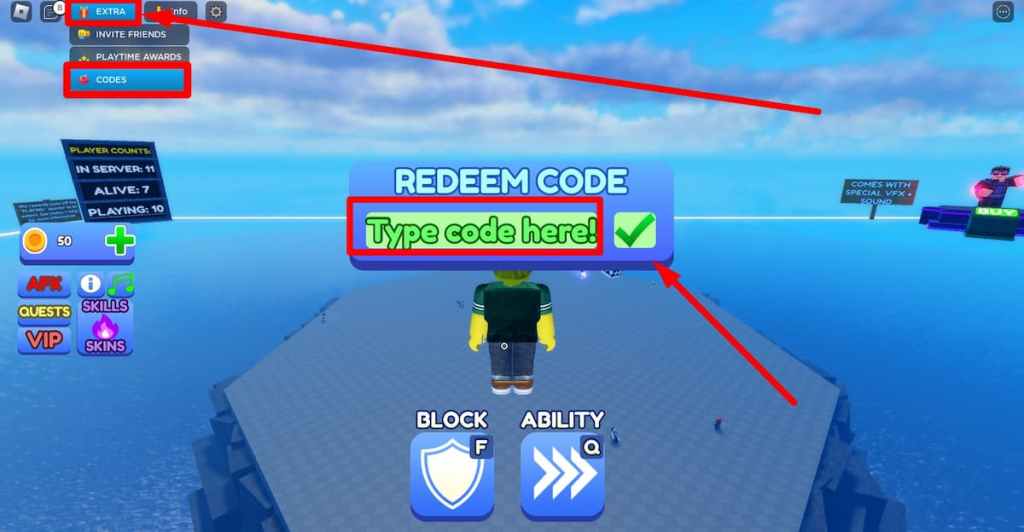 Launch Blade Ball on Roblox.
Click on Extra in the bottom left corner.
Select Codes.
Enter your code in the text box, press the green check mark, and enjoy your rewards!
How can you get more Blade Ball codes?
You can get more codes for Blade Ball by following them on their official social media. Go on their official Blade Ball Discord Channel and join their Wiggity. Roblox Group to check out the latest updates and get some codes. Ultimately, you can come back to our page and see what codes we've got for you. We will keep our article updated at all times.
Why are my Blade Ball codes not working?
There are two possible reasons why your codes aren't working in this game. The most common is that you might have misspelled it. When entering codes in Blade Ball make sure you double-check if every letter, number, and special symbol is in the right place. Better yet, copy and paste the code from the source so you reduce the chance of a mistake and make the process quicker. The second reason why it might not work is that the code simply expired. The developers tend to revoke the old codes after a while so when this happens there isn't much you can do.
Other ways to get free rewards in Blade Ball
There are plenty of ways to get extra free rewards in this game besides codes. Firstly, jump in the Wiggity. Roblox Group and like the game on Roblox to open the Group rewards crate in the game and claim its reward. After that, you can sit in the AFK world to get rewards for just being in the game/server. Lastly, you will get bonus coins as you play and win the games. There will be daily quests (for example parry the ball 60 times) that will give you awards when you complete them.
What is Blade Ball?
Blade Ball is a hybrid genre game that mixes dodgeball with some anime combat experience. You need to enter the match where players are shooting one dangerous ball around at each other and try and survive as long as you can. You can't avoid the ball but you can deflect it with your sword to others. However, the deflect has a CD so if someone shoots the ball at you while your deflect is on CD, you need to use your ability to avoid the ball until you get the deflect ability online again. Kill others with the ball, successfully dodge the attempts to die from it and soon enough you'll be a winner worthy of the leaderboards.
---
If you're a big fan of Roblox Games we suggest you go and check out our Roblox Game Codes post and our Roblox Promo Games post. These articles will give you codes for plenty of the most popular Roblox experiences!
After you're done with those you can head over to Facebook and give Gamer Journalist a follow so you don't miss any new important stories from the gaming industry!
About the author