NBA 2K Mobile Codes (October 2023)
We have the latest NBA 2K Mobile codes list so you can redeem some free energy and exclusive limited-time cards.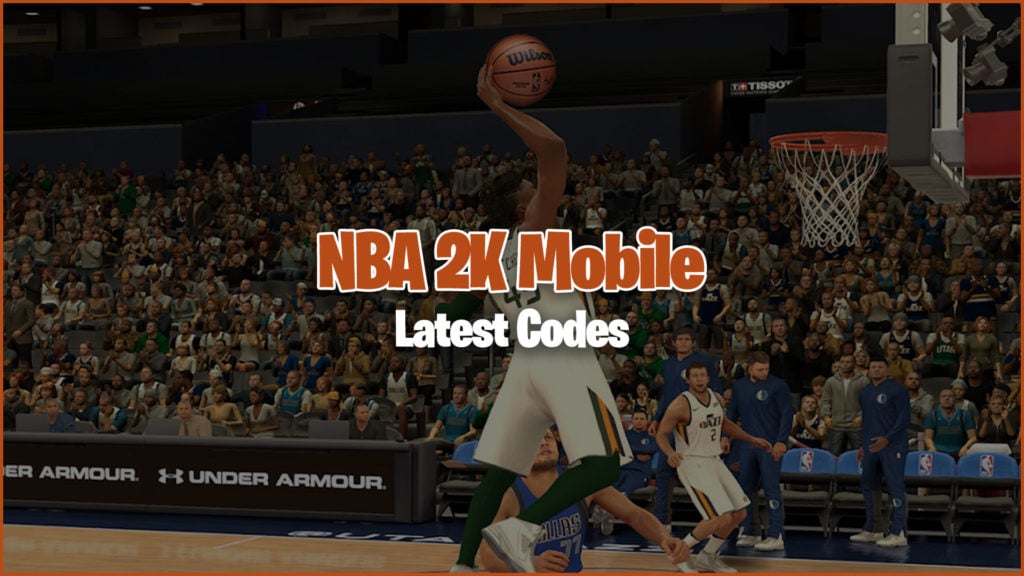 Last checked: October 2, 2023

Added a new code!
NBA 2K Mobile is the number one basketball game on the App Store and Google Play. 2K Games releases new NBA 2K Mobile codes throughout the season, presenting an excellent opportunity for players to pick up some free cards, energy recharges, and more. We've got the list of all the latest codes for you, so you can check back daily to stay up-to-date.
You can find the process for how to redeem NBA 2K Mobile codes below. Remember, codes expire at a set time, so it's best to check back frequently to ensure you don't miss any freebies or giveaways. Whenever a new code releases, we'll add it to our code wiki, so make sure to bookmark this page.
NBA 2K Mobile codes list
S6COVERSTAR — Unlocks: Donovan Mitchell Card and Gear (New)
THANKYOUMELO — Unlocks: Carmelo Anthony Card
PEARLLAVINE — Unlocks: Zach Levine Card
THEDREAM — Unlocks: Hakeem Olajuwon Card
Expired codes:
ICETRAE11 — Unlocks: Trae Young Card
BIGTICKET — Unlocks: Kevin Garnett card
DMWILKINS — Unlocks: Dominique Wilkins card
BACK2BACKMVP — Unlocks: Nikola Jokić card
LUKAMAGIC—Unlocks: Luka Dončić card
LARRYLEGEND — Unlocks: Larry Bird card

GALAXYPG13 — Unlocks: Paul George card
NBAISBACK — Unlocks: Anthony Davis card.
PDMORANT — Unlocks: Ja Morant card
RAYALLEN20 – Ray Allen card and 2x Energy Recharge
SKYHOOK33 – Kareem Abdul-Jabbar card and Two Energy Recharges
MVPDROSE – Derrick Rose card and a 2x Energy Recharge
THEADMIRAL – 2x Energy, David Robinson card (Expires January 31)
CAPTAINKLAY – 2x Energy, Klay Thompson card (Expires December 20)
WHATITDOBABY – Kawhi Leonard card, 2x Energy (Expires November 22)
JRUESUMMER – Jrue Summer card (Expires September 12)
SHOWTIME – Magic Johnson card (Expires August 15)
THEBIGCACTUS – Shaq card, 2x Energy (Expires July 5)

KPPLAYOFFS – Porzingis' theme card (Expires May 23)
How to Redeem NBA 2K Mobile Codes
To redeem codes in NBA 2K Mobile, follow these steps:
Launch NBA 2K Mobile from the App Store or Google Play.
Tap on the Redeem option on the left side of the main menu.
Enter a code into the code redemption box.
Press the return button to claim your rewards.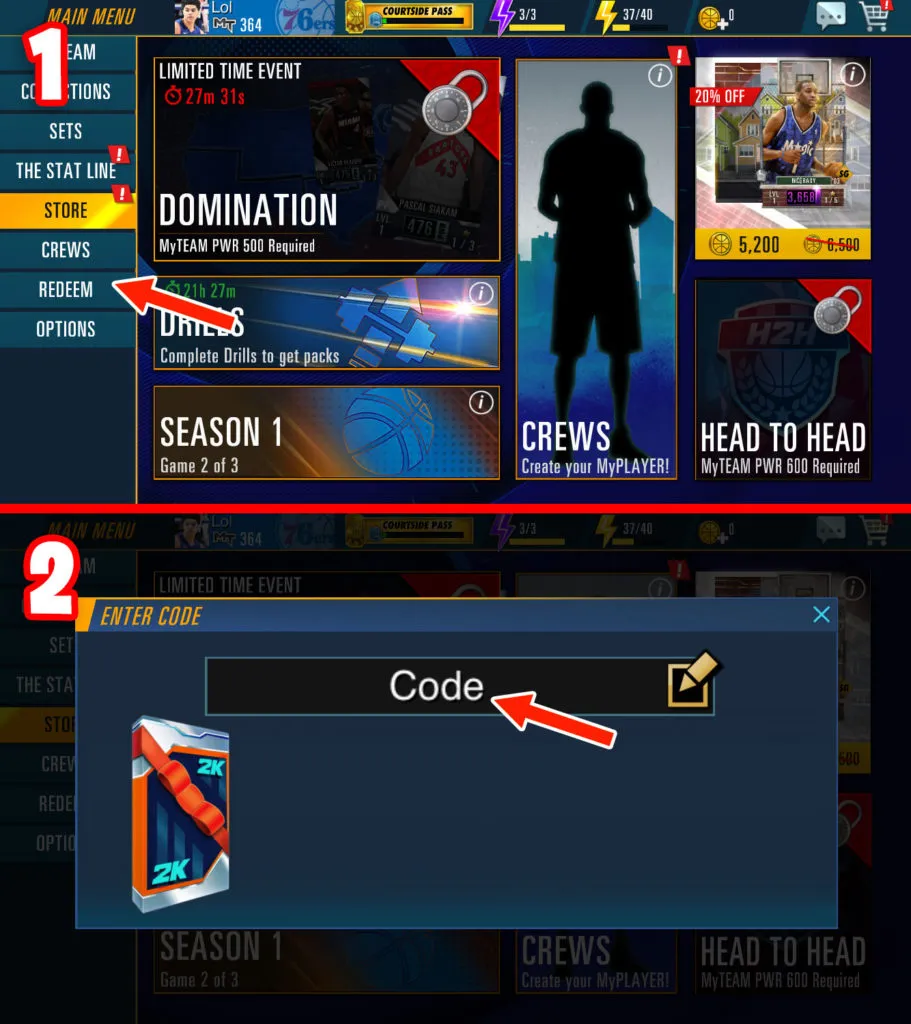 We recommend copying and pasting the codes directly from our list above to avoid potential typos or extra spaces.
How to Get More Codes for NBA 2K Mobile
2K Games generally posts new codes on their social media channels, including Twitter and Facebook. You can expect all new codes to show up in our code wiki, so follow along if you want to stay completely up-to-date and claim the latest freebies.
NBA 2K Mobile Game Description
FEATURES for NBA 2K Mobile

-NBA Basketball Card collection
-The Stat Line
-Various Player Modes

NBA 2K Basketball plays out throughout the season, into the playoffs and the NBA Finals. As an NBA manager and player, it's your role to build your dream roster, choose your NBA stars strategically, and plan each play as it unfolds – do you have what it takes to take home the NBA championship?

NBA 2K Mobile is a free basketball game and just one of the many titles brought to you by 2K, including NBA 2K22, NBA SuperCard, and the upcoming WWE 2K22!
About the author