Wild Horse Island Codes (December 2022)
You Won't Say 'Neigh' To These Codes!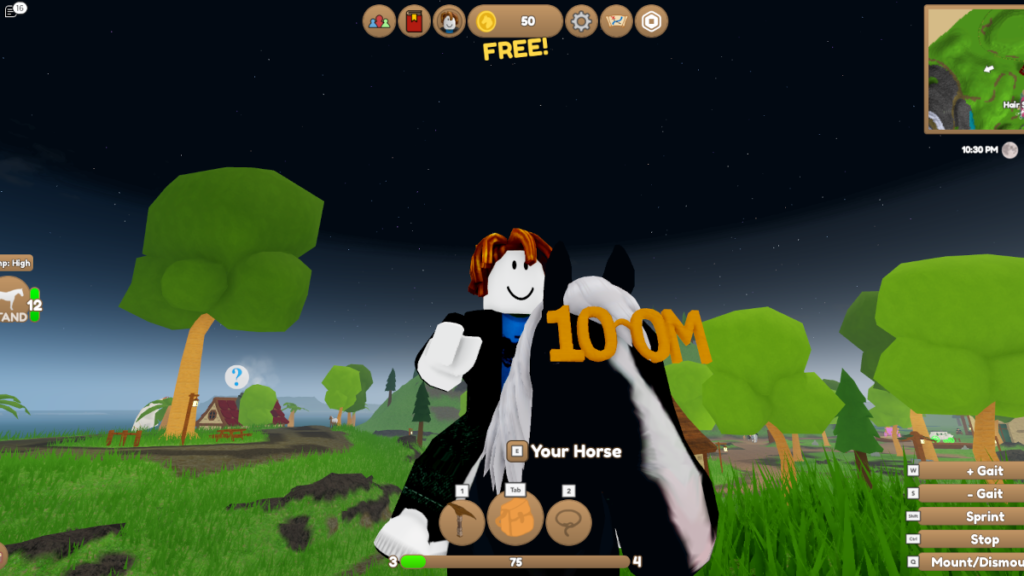 In the modern world, we can sometimes want for the simpler things in life. I cannot speak for you, the reader, but the idea of riding a horse through the countryside, the wind in my hair … it's relaxing! But, what can't be achieved in reality is more than possible in the world of Roblox! If you, too, are playing in the world of Wild Horse Island and would like to receive some codes, look no further!
Sure, these codes for Wild Horse Island may not help you instantly win the game. But, that's not really what the game's about! In fact, while there aren't a whole lot of codes as of writing, these are mostly cosmetic. They manifest as in-game items that players can show off at their leisure!
If you're interested in Wild Horse Island and would like some other games just like it, check out Star Stable, Mining Simulator 2, Super Golf, Clicker Simulator, or Smasherman Simulator!
All Wild Horse Island Codes List
Updated November 21, 2022

Added 3 new codes
Wild Horse Island Codes (Working)
These are all the working Wild Horse Island codes.
TY-4-100M-VISITS — By redeeming this code, you'll receive a cosmetic pair of '100-M' glasses. (NEW)
KOOLIE-PLUSH — By redeeming this code, you'll receive a unicorn plush for the back of your horse. (NEW)
VAN-BUN-BUN-BOW — By redeeming this code, you'll receive a pink bow for your horse. (NEW)
Wild Horse Island Codes (Expired)
These are expired codes for Wild Horse Island.
There are no expired codes as of the latest post update!
Redeeming codes in Wild Horse Island is super simple. Follow our guide below.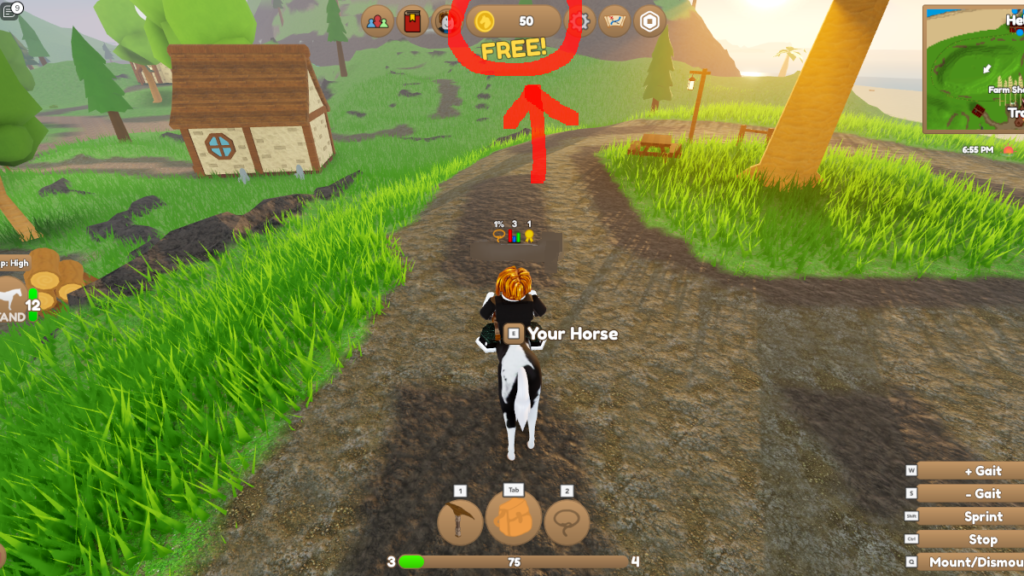 Launch Wild Horse Island on Roblox.
At the top of the UI, you will see a number next to a coin icon. Click it.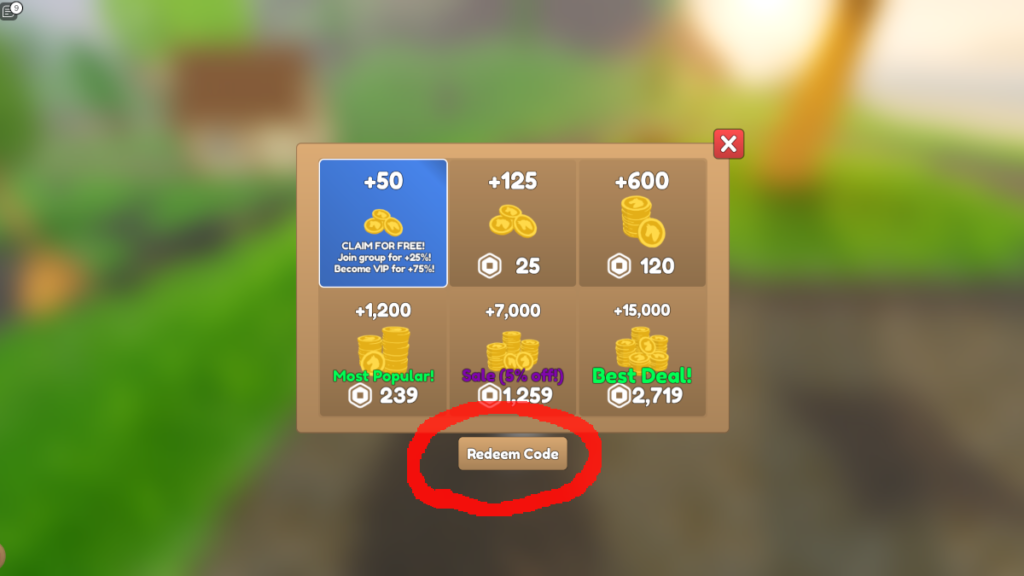 A menu to purchase more coins will pop up. Ignore all options in favor of the REDEEM CODE button.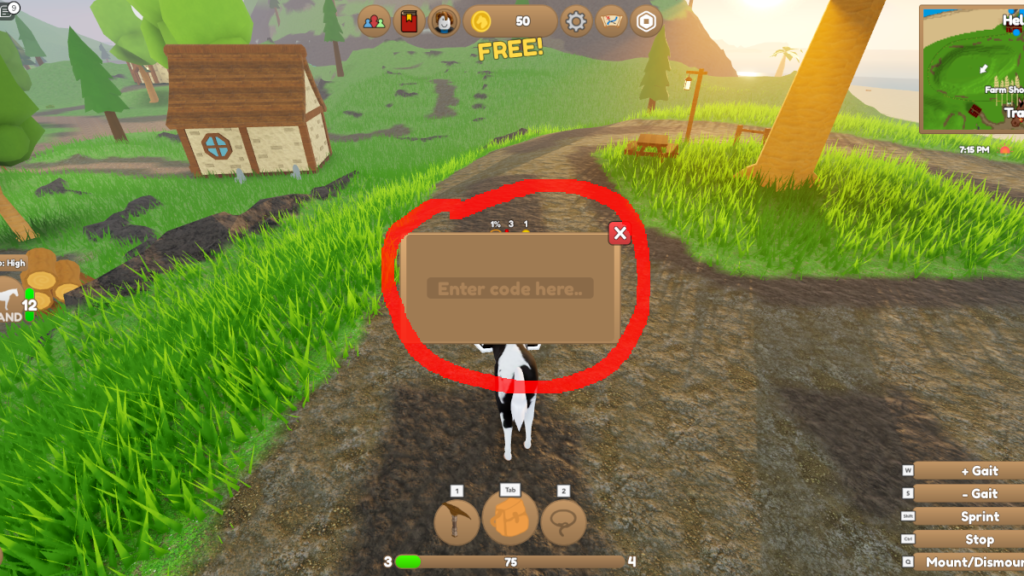 Enter codes in the space provided. If the code is legitimate, you'll be able to redeem it for rewards!
How Can You Get More Wild Horse Island Codes?
To get more codes for Wild Horse Island, you can follow the developer on Twitter @WildHorseIsland. You can also join their Discord Server or their Roblox Group.
Why Are My Wild Horse Island Codes Not Working?
If you are trying to redeem a code and it just isn't working, this could mean multiple things. It could be that the code redemption feature in Wild Horse Island is temporarily down. This could also mean that the code itself has expired. But, just in case, double check that you're inputting the code correctly!
What Do Codes in Wild Horse Island Do?
In Wild Horse Island, codes are mostly cosmetic. What that means is that there are no codes to help you get better or faster at the game, but rather, codes will only help you look snazzy. For example, you might redeem a pair of in-game glasses or a plush that will rest on the back of your horse. If there are any codes in the future that are not cosmetic, we will update this section accordingly.
What is Wild Horse Island?
Wild Horse Island is a Roblox experience developed by Happy Acres. The gameplay loop largely revolves around players capturing and collecting wild horses in the game's multiple scenic areas. Plus, the game's crafting feature allows trainers to make newer and better lassos, bridles, and more!
If you can't get enough codes for your favorite Roblox experiences, there's a lot more where that came from! Check out our section dedicated to all things Roblox! And, when you're done bloxxin' it up, come check out the other entertainment offerings courtesy of Gamer Journalist!