Roblox Super Golf Codes (January 2022)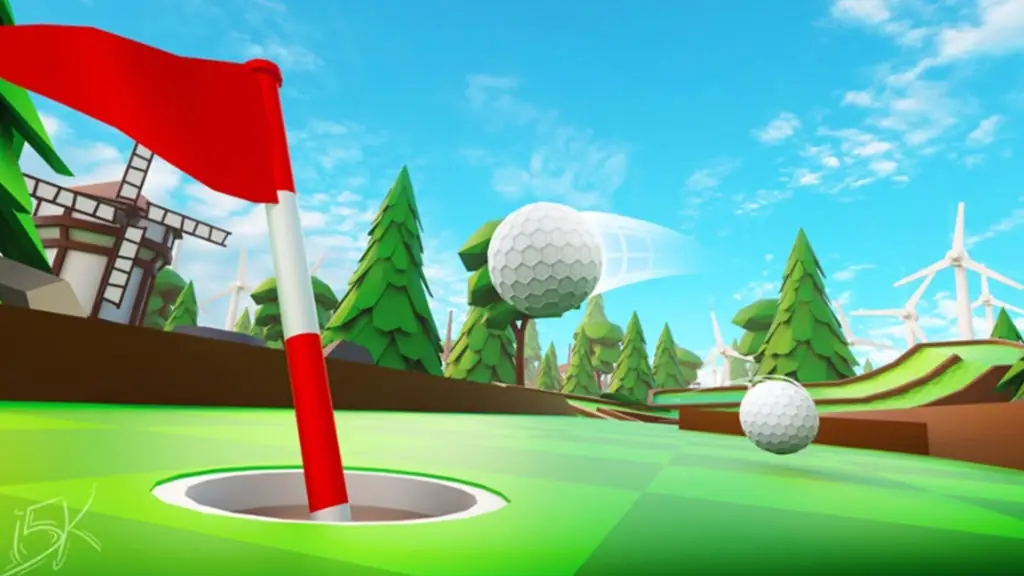 Super Golf is a popular Roblox game that won in the category of the best mobile game of the year at the 8th Annual Bloxy Awards 2021 event. The golding game allows you to play against other players on various courses while unlocking rewards and customizing your golf ball. It's available on Desktop, Phone, Tablet, and Console. We have a complete list of working Roblox Super Gold codes that you can redeem for some cool skins, coins, chests, and gems.
Please note, we have no control over the release of new codes. The Super Golf codes release at the developers' discretion. Whenever a new code becomes available, we will add it to our list as soon as possible. We'll also remove any expired codes, so you don't waste your time on those.
All Roblox Super Golf Codes
HAPPYHOLIDAYS! – Skin Chest (New)
BIGTHINGSCOMING – Hat Chest (New)
WELCOMEBACK – Hard Hat
FACILITY – Hat Chest
HAPPYBIRTHDAY1 – Cake Skin
HAPPYBIRTHDAY2 – Year One Candle Hat
GROVE – Ball Chest
UPDATEHYPE – Color Chest
MINESHAFT – Hat Check
bloxy – Bloxy Wings
denis – Sir Meow hat
KADEN – Cat's Eye skin
FLAMINGO – Cleetus skin
Super Golf FAQ
How to redeem codes for Super Golf?
To redeem codes in Super Golf, start by opening up the game. When you're in, look for the Twitter icon on the main menu. You can enter any of the codes listed above in there and then hit enter to claim your in-game reward. It's that simple!
How do I get more codes for Super Golf in Roblox?
To get more codes for Super Golf, you can follow the developers NosniyRBLX and SenseiRBX on Twitter. They release new codes often, usually during a major update release or when a significant game milestone is achieved.
Congratulations to Nosniy for winning Roblox Mobile Game of the Year!
Game Description
🎉UPDATE🎉
💎 New Mineshaft map!
🗳️ Map voting now has 4 options instead of 3!
👈 New Last Hole setting in Private servers!
💸 2 New Featured packs!
💥 Cartoon Pack &
🔆 Neon Pack!
🔥 Pro server requirements increased! (Level 25 + 10 Wins)
🎮 Roblox sensitivity disabled, use the in-game setting!
🏆 Speedrun Leaderboards reset!
😃 Display Name support!
🏅 New Badge – Mineshaft Win!
⚙️ Quality of life changes and fixes!
Check out our Roblox promo codes page to get free items to spice up your avatar's appearance.