Roblox Smasherman Simulator Codes (August 2022)
DESTROY EVERYTHING!!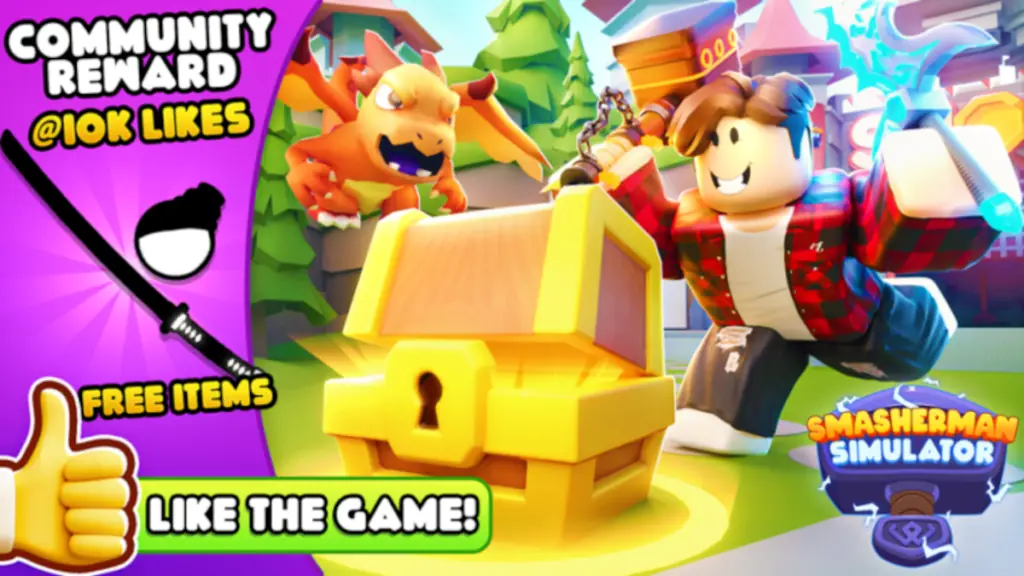 Smasherman Simulator is an experience created by Smasherman Simulator for the Roblox platform. In this admittedly addictive clicker-based game, players must destroy everything in sight. Equip a variety of weapons and pets to smash boulders and gems more efficiently! Unlock new areas once you've acquired enough wealth! It's a simple gameplay loop, but one that is enjoyable enough to kill some time with!
All Smasherman Simulator Codes
If you're looking for codes to get a leg-up on the competition, look no further! We here at Gamer Journalist have searched high and low across the 'net for helpful Smasherman Simulator codes! Be sure to redeem these as soon as possible, as they can expire at any time!! Bookmark this page and check back often to see the newest codes as they're revealed by the developer!!
Currently Active Codes
Last Checked: August 8, 2022. Added 2 new codes.
update2 — Redeem for Various Rewards!! (NEW)
lucky — Redeem for 2 Lucky Boosts!! (NEW)
samurai — Redeem for Various Rewards!!
2500like — Redeem for Various Rewards!!
lucky — Redeem for Various Rewards!!
awesomecactus — Redeem for Various Rewards!! (REQUIRES WORLD 4)
kingdom — Redeem for Various Rewards!!
cookieboy — Redeem for Various Rewards!! (REQUIRES WORLD 1)
Currently Expired Codes
What are Codes Used for in Smasherman Simulator?
As of writing, codes can be redeemed to unlock a variety of rewards, such as titles, gems, and power or luck boosts!! It should be noted, however, that some codes require a certain amount of progress in the game. If you haven't reached a certain world, they won't work!
How to Redeem Codes in Smasherman Simulator?
To ensure that you're redeeming codes correctly, follow these steps:
Open Smasherman Simulator in the Roblox app.
In the main hub world/shop/world 1, check the right side of the screen for a button with a bird on it.
Enter the code in the text box provided. Click REDEEM.
If you're interested in Smasherman Simulator, why not check out some of the other Roblox games covered by Gamer Journalist? We have codes for games like Firework Simulator, Arch Piece, and Emergency Landing, among many, many others!!