Where to Find All Diablo 4 Dungeons – Location Guide
Time for some Dungeon Crawling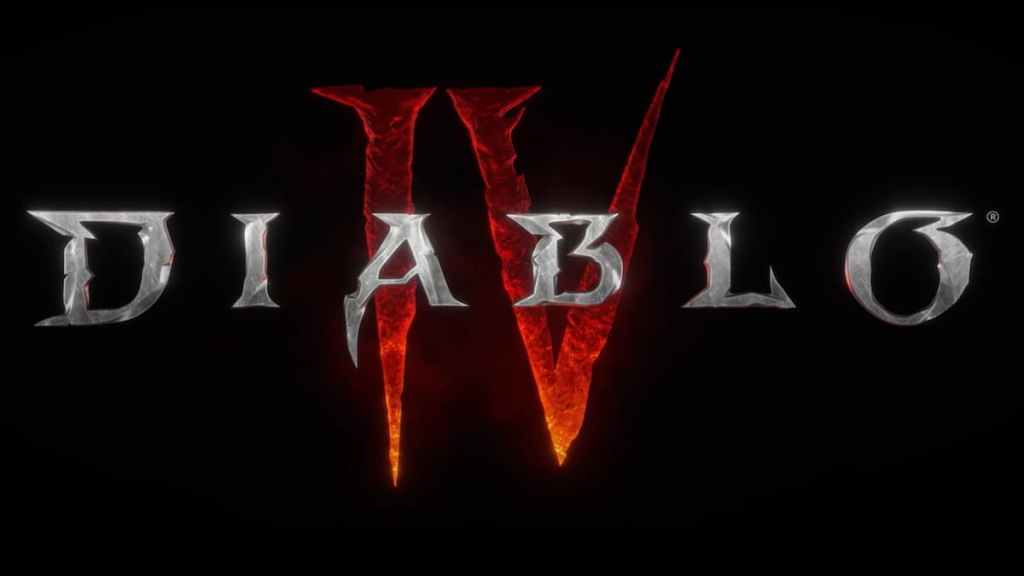 Whilst the Diablo 4 Beta Early Access has ended, players will be able to return or try the Beta Version itself out on March 24th-27th, 2023. Whether you are trying this game out for the first time or continuing on from where you left off for those who pre-ordered Diablo 4, there is a lot to explore within Kyovashad, Fractured Peaks. From Strongholds to Dungeons, there's a lot to explore in the game. If you're feeling a bit lost on where to go, no worries. Here's how to find all the Diablo 4 Dungeon Locations.
Where to Find Dungeons in Diablo 4
As you explore the world of Fractured Peaks, you will stumble across a multitude of Dungeons. Their exterior can sometimes appear hidden. You never know where those darkened pathways will lead. Other times they have more obvious entrances such as an entrance to a cave or giant metal gates. There is a total of 22 Dungeons that can be found and easily accessed around Kyovashad.
Your goal is to enter and complete its passage, through standard Dungeon Crawling whilst simultaneously opening Chests that offer upgraded Gear for the Dungeon climax, or Gold for Blacksmith visits after you beat the Dungeon.
Related: How to Upgrade Weapons and Armor in Diablo 4.
All Diablo 4 Dungeon Locations in Kyovashad
Although the main point of the Dungeons is to banish all foes and grind for that precious loot, there are objectives within each Dungeon that you should complete to get every possible reward available. You can also reset the Dungeons whenever you would like, which allows you to re-enter Dungeons you previously visited to gain any loot you may have missed or were not able to grab.
Similar to Destiny 2's loot, each upgrade/Legendary Item cannot be collected by every member in your party, so you may need to reset these Dungeons in order to obtain all Legendary Gear the Dungeon has to offer. However, if you do reset, all Dungeons aside from Campaign Dungeons will reset so you cannot choose to reset only one.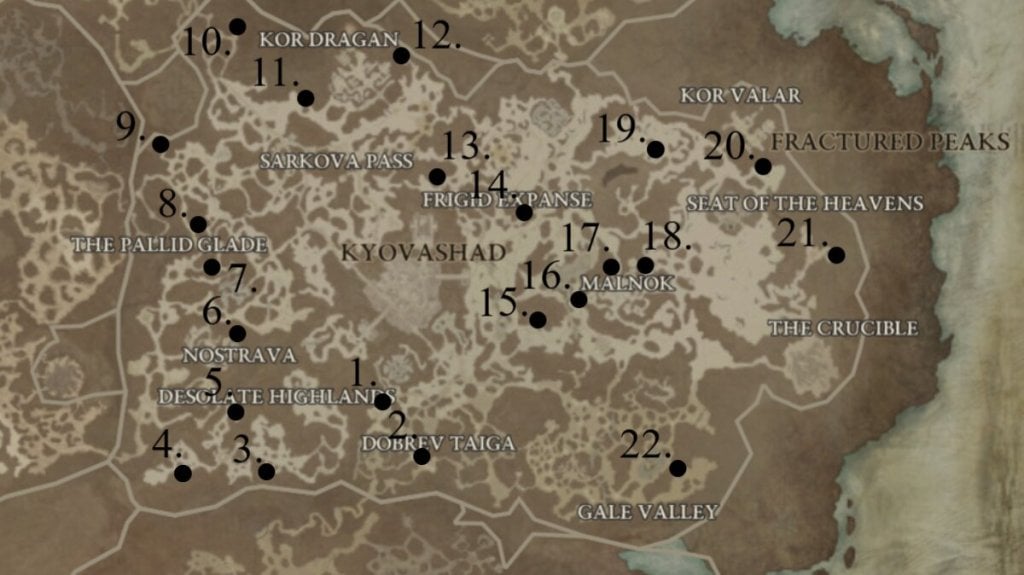 Legendary Aspects Unlocked After Completing Dungeons
Light's Watch Dungeon – Conflagration Aspect for Sorcerer Class
Maulwood Dungeon – Slaking Aspect for Barbarian Class
Defiled Catacomb Dungeon – Tempering Blows Aspect for Barbarian Class
Lost Archives Dungeon – Protector Aspect for All Classes
Tormented Ruins Dungeon – Unsatiated Aspect for Druid Class
Cultist Refuge Dungeon – Flamewalker's Aspect for Sorcerer Class
Derelict Lodge Dungeon – Explosive Nerve Aspect for Rogue Class
Nostrava Deepwood Dungeon – Flesh-Rending Aspect for Necromancer Class
Caldera Gate Dungeon – Eluding Aspect for All Classes
Mercy's Reach Dungeon – Blood Seeker's Aspect for Necromancer Class
Forbidden City Dungeon – Nighthowler's Aspect for Druid Class
Kor Dragan Barracks Dungeon – Anemia Aspect for Barbarian Class
Forsaken Quarry Dungeon – Encircling Bladed Aspect for Rogue Class
Black Asylum Dungeon – Torment Aspect for Necromancer Class
Immortal Emanation Dungeon – Mangled Aspect for Druid Class
Hallowed Ossuary Dungeon – Unrelenting Fury Aspect for Barbarian Class
Anica's Claim Dungeon – Stormclaw's Aspect for Druid Class
Rimescar Cavern Dungeon – Plunging Darkness Aspect for Necromancer Class
Hoarfrost Demise Dungeon – Blood-Bathed Aspect for Necromancer Class
Zenith Dungeon – Recharging Aspect for Sorcerer Class
Sanguine Chapel Dungeon – Energizing Aspect for Rogue Class
Dead Man's Dredge Dungeon – Piercing Cold Aspect for Sorcerer Class
---
That was our guide on where to find all Diablo 4 Dungeons in Kyovashad, Fractured Peaks. Be sure to keep a look out for these when you return or start your Diablo journey on March 24th, 2023. Thank you for reading! For more or upcoming Diablo 4 content, be sure to check out Gamer Journalist.
About the author