How to Upgrade Weapons and Armor in Diablo 4
Now is the time to get ahead of others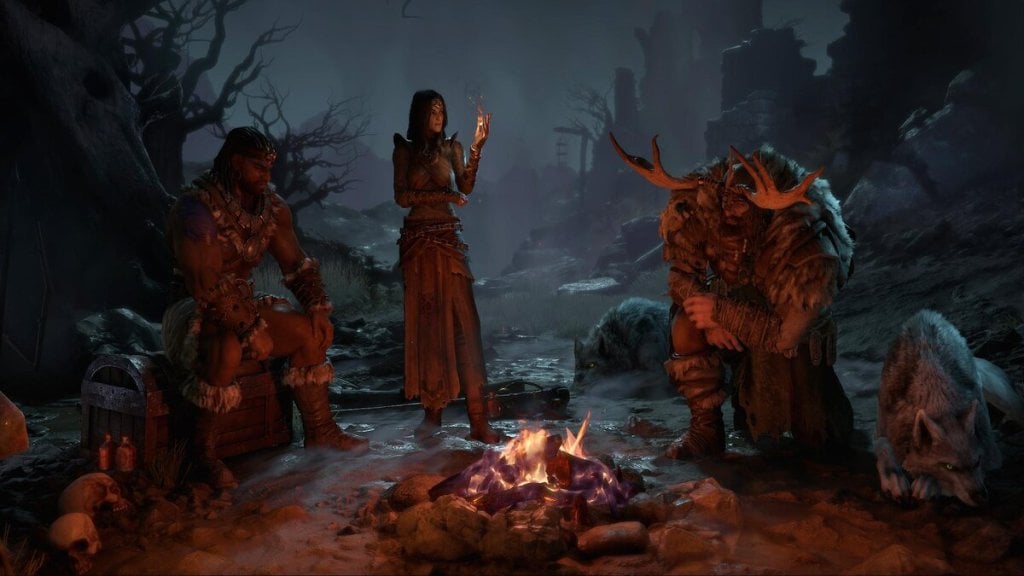 It is safe to say that Blizzard have developed a less-than-popular reputation within the gaming industry. This cannot be helped by the changes made in already existing media such as Overwatch, by switching to a free-to-play format and removing the first game's Servers. But it appears that Blizzard have stuck to their original source with the fourth installment for Diablo. Being 11 years after the third Diablo game, those who have pre-ordered Diablo 4 have access to the Beta Version. However, with a limited timeframe of March 17th-19th 2023 to play the game, the race is on to get as far as you can within the game's early stages. This guide will show you how to upgrade Weapons and Armor in Diablo 4.
How to Upgrade Weapons and Armor in Diablo 4
The Diablo franchise takes on the popular and classic RPG formula of completing Quests to Level Up and upgrading Weapons and Armor through the use of materials. The main system of upgrading consists of using crafting materials, gained through salvaging items such as Weapons found through exploration and Quests or common and general Junk obtained a similar way. These can be taken to the Blacksmith and stripped into raw materials that you will be able to use directly to upgrade your Gear. Your Weapons and Armor is divided into its Quality, the same as those you decide to salvage for parts.
When upgrading your Weapons and Armor in Diablo 4, players need to head to the Blacksmith. In the Blacksmith Menu, you will start on the Salvage Items Tab. Refer to the top left bar for the three Blacksmith processes in the game: Salvage, Repair and Upgrade Weapons and Armor. Under the Weapons and Armor Tab is where you will be able to upgrade all of your Gear. From here, you can select the specific item you wish to upgrade. You will be able to use the crafting materials you previously salvaged through the Blacksmith and Gold that you will have earned as payment for the upgrades.
Related: How to Salvage Items and Gear in Diablo 4.
Another way of upgrading Weapons is via the Occultists. These will allow you to transfer Legendary Affixes off Gear and onto your Weapons via the Imprinting process. However, you will not be able to use this upgrade on the Base Weapons in the game. Rather, adding these special abilities is only available for Rare and Legendary Gear you own.
Where to Find the Blacksmith in Diablo 4
The Blacksmith can be found within any Town inside Diablo 4. You will likely first meet the Blacksmith, Zivek in Desolated Highlands, Fractured Peaks. When searching for future Blacksmiths throughout your playthrough, refer to the Anvil icon on the Map as this is the location of where you will find them.
---
We hope this guide on how to upgrade Weapons and Armor was useful to those who have pre-ordered Diablo 4. The Beta will be available until March 19th 2023, but with Diablo 4's full release on June 6th, 2023, players will not have to wait long until they can visit the Blacksmith to upgrade their Gear. For more Diablo content however, visit Gamer Journalist if you are interested in reading more guides and error code fixes.