Best DPS Class in Diablo 4
Our pick for the best DPS in Diablo 4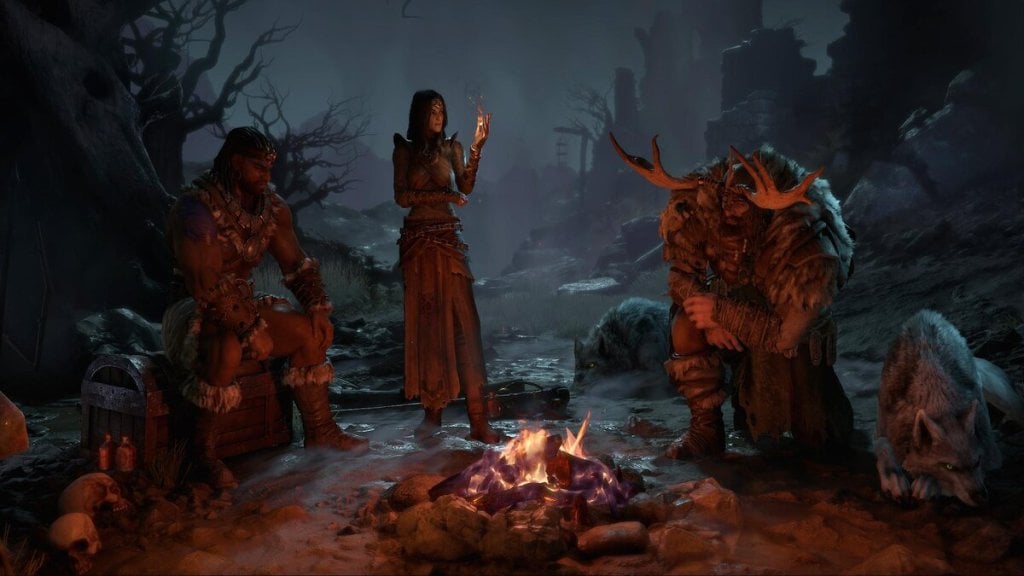 If you're wanting to find a game that has plenty of monsters to kill, a beautiful story to be told, and epic gear you can earn, you're going to want to play Diablo 4. The best part about MMOs, in our experience, is the different classes you can choose from. Classes are perfectly catered to players who want to either head into battle at full force, from a distance or support their teammates. What would you say is the best DPS in Diablo 4? We're going to tell you our opinions on what the best DPS is in Diablo 4.
Best DPS in Diablo 4
There are plenty of classes you can choose from while playing Diablo 4. Those classes are barbarian, rogue, necromancer, sorcerer, and druid. Are you new to Diablo and you want a class that's easy to learn and can deal plenty of damage? Choose the barbarian route. If you're experienced you're going to want to pick an S-tier class such as the necromancer. A necromancer is versatile, fun to play, and rewarding when you're summoning undead armies.
What makes a great DPS class? We believe the best DPS is someone who is versatile, easy to learn and does a lot of critical damage. If we had to pick the best DPS class we're going to have to go with the Rogue class. It's probably a shocker for those who know about rogues due to them being pretty difficult to navigate. A rogue is the best class because once you figure out all the mechanics you can use skills to help build up combos. Those combos will hit an enemy over and over again until they're just gone.
Best DPS for Beginners in Diablo 4
If you're new to Diablo 4 and you want a class that doesn't have tons of skills to learn and you want something that is easy to use, try the druid. The reason why the druid is a perfect DPS for beginners is that they have a great defense and focus on magical abilities to kill enemies from a distance. We also believe that the demon hunter DPS role is fun as hell to play around with.
The demon hunter in Diablo 4 offers plenty of single-target DPS options toward enemies. Although it lacks some mobility at the beginning, once you get the hang of using this class, you'll be slicing up enemies with ease.
---
If you're looking for more updates on Diablo 4 please check out Gamer Journalist on Facebook to join the discussion and keep up to date with our content. You may also want to check out is Can you Fix Error Code 316719 in Diablo 4 Beta? Explained or Differences Between Diablo 4 Early Access and Open Beta Coming Up in March
About the author