All Diablo 4 Waypoint Locations – How to Fast Travel
If only Fast Travel existed in real life.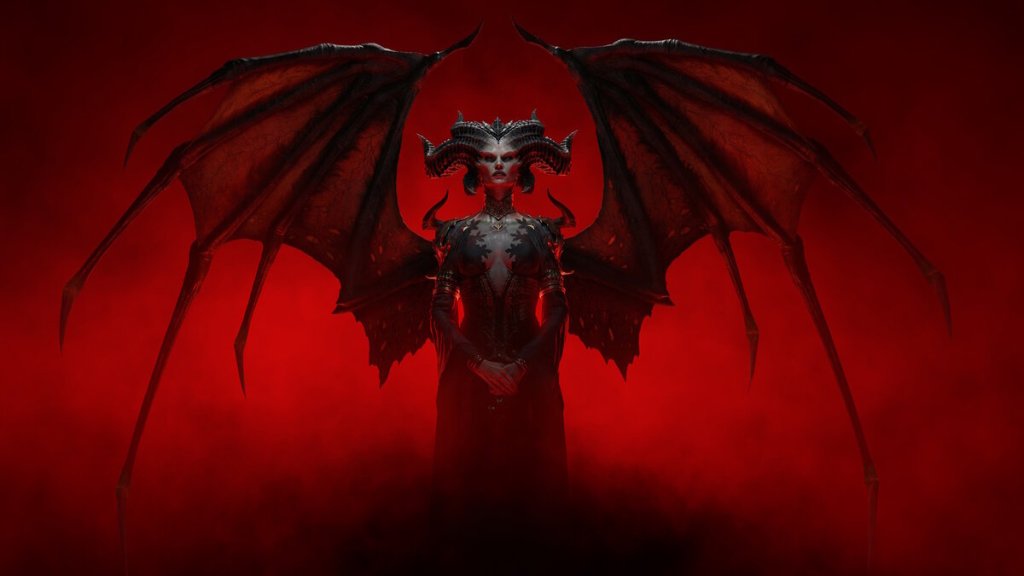 Fast travel is a feature that many RPG players are used to by now. From RDR2 to Honkai: Star Rail and Diablo 4 this feature has been present in many forms but with the same goal – to get you quickly from point A to point B. The vast open worlds of today's games require these systems as players would lose too much time traveling in any other way.
Even though some games will ask you to buy in-game portals or spend some other sort of currency to travel, Diablo 4 doesn't require anything. Fast travelling is free and easy to use. Hop into our article to find out how to fast travel via the numerous Waypoints in Diablo 4.
How to Fast Travel in Diablo 4
Travelling around in Diablo 4 is much easier than in its predecessor, Diablo 3. First of all, from the early quests of Act IV you will get access to horse-riding which will significantly increase your mobility throughout the map. Secondly, the Waypoint system is neatly organized so you can hop on from one part of the map to another swiftly.
There are more than 30 Waypoints in Diablo 4 and you can travel to each one of them from every point on the map. The only requirement is that you have discovered and activated them previously. When you want to fast travel in Diablo 4 all you need to do is open up the map, click on a Waypoint you'd like to go to and confirm that you want to travel there. You character will appear at the selected Waypoint and will leave a teleport behind him as well in case you need or want to go back.
Where are All the Waypoints in Diablo 4?
As we mentioned there are more than 30 Waypoints around the Diablo 4 world and if you want to get around quickly we assume that you want to discover all of them as soon as possible (I know I would). Below you will find a detailed map for all Diablo 4 regions with their Waypoints shown.
All Fractured Peaks Waypoint Locations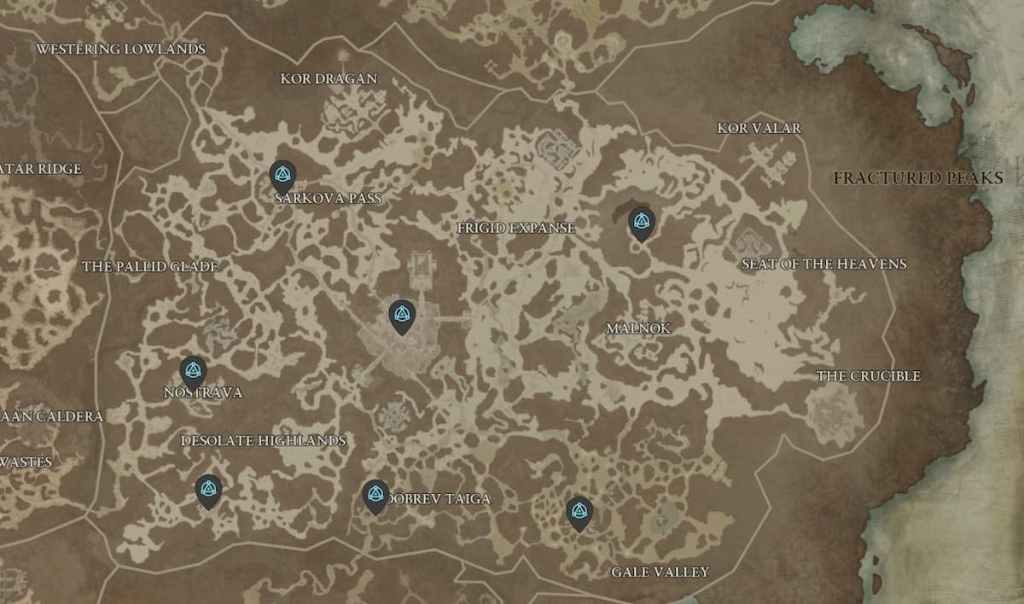 All Dry Steppes Waypoint Locations
All Scosglen Waypoint Locations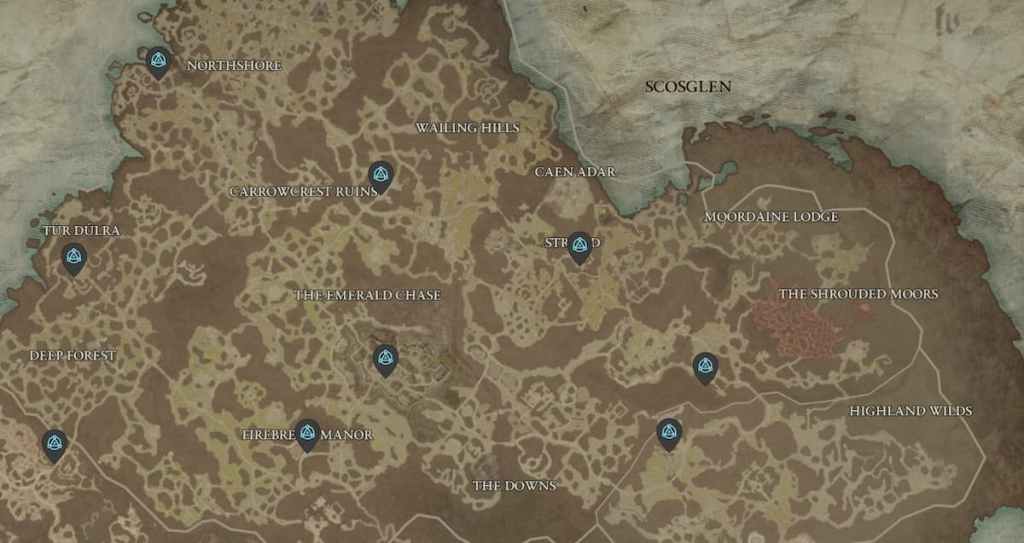 All Hawezar Waypoint Locations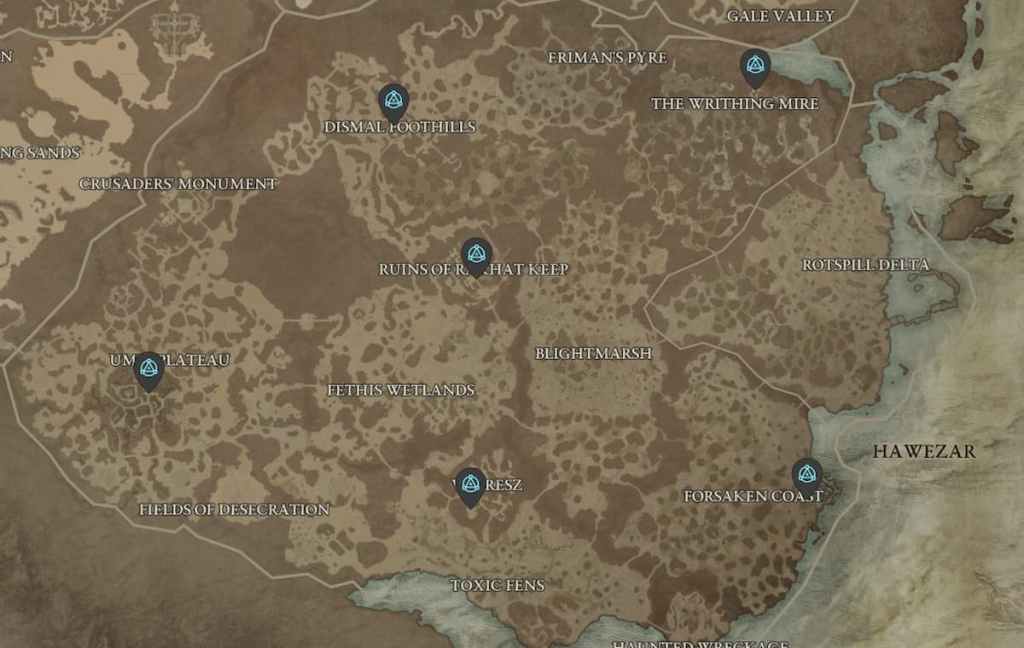 All Kehjistan Waypoint Locations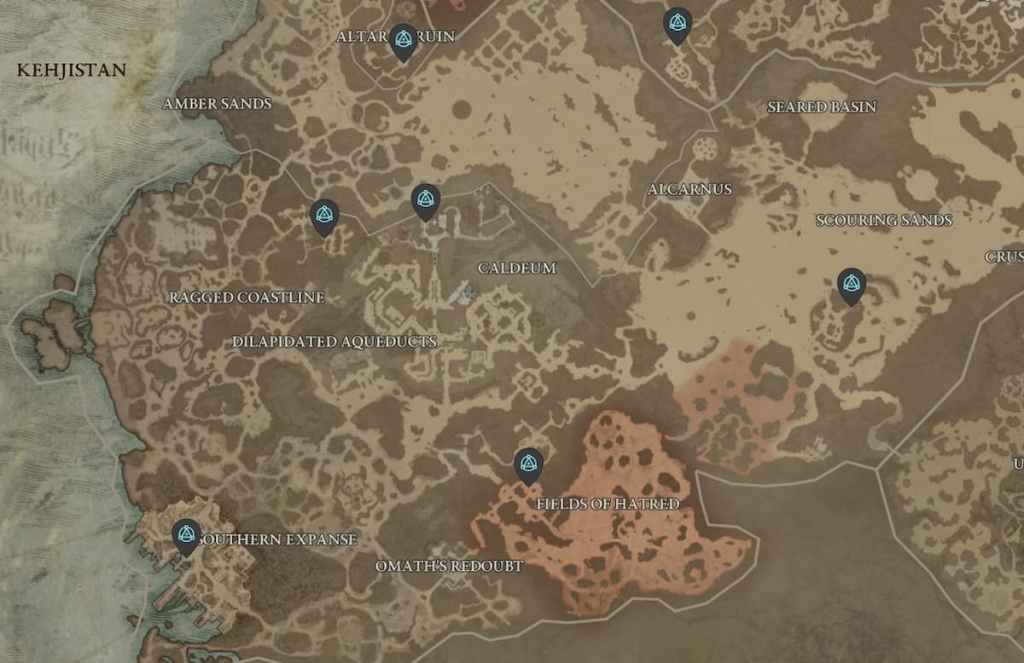 ---
We hope this guide helped you become more efficient in Diablo 4. Read more about the latest installment of the legendary RPG in our articles discussing How to Get the Temptation Mount in Diablo 4 and How to Salvage Items and Gear in Diablo 4. Get more exciting news from the gaming world when you follow us on Facebook.
About the author