When is Fall Guys Season 2?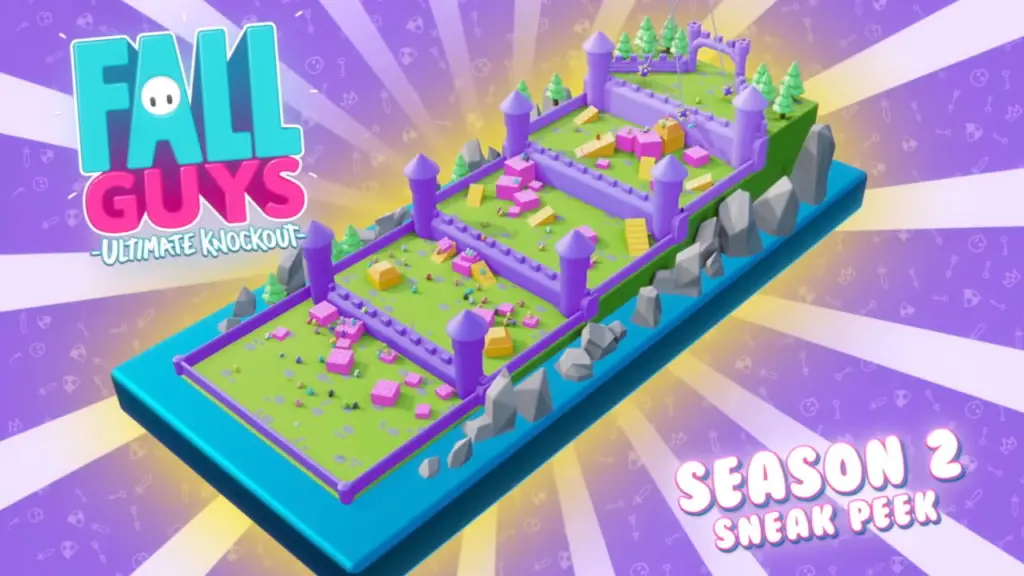 Fall Guys season one is coming to a close, and players are beginning to wonder: when is Fall Guys season 2? The mid-season update brought players a more robust and effective anti-cheat system, along with the Big Yeetus. Additionally, we saw a few levels get some minor tweaks and obstacle changes. Many players have managed to max out their Fall Guys progress tracker for season one, so Fall Guys Season 2 is coming just in time.
When is Fall Guys Season 2?
Fall Guys Season 2 releases on Tuesday, October 6, 2020. This date means each season will last about two months if Mediatonic continues with the schedule. So, what can we expect in the second season of Fall Guys?
Fall Guys Season 2 will be a Medieval theme, with new costumes and level designs. Players can dress up their Fall Guy in middle ages themed uppers, lowers, patterns, and colors. We'll be adding all the new cosmetics to our Fall Guys skins list when they release.
Besides some fresh cosmetics, players can enjoy brand new levels and re-themed classics from season one. Obstacles like swinging axes and drawbridges will replace some of the existing ones. We also anticipate a reset in the progression system, with a new set of rewards up to level 40.
The in-game shop will also likely feature new skins daily, like in the first season. We'll have to wait and see what collaborations they have in store for us in season two. We already saw some crossovers from Enter the Gungeon, Hotline Miami, Half-Life, and Portal.
The official Fall Guys Twitter account dropped a season two sneak peek at the end of August:
Stay tuned for more information about the upcoming season of Fall Guys when it becomes available. Fall Guys is available on PlayStation 4 via PlayStation Plus and PC via Steam.