How to Get the Gozer Costume in Fall Guys
Falloween is upon us.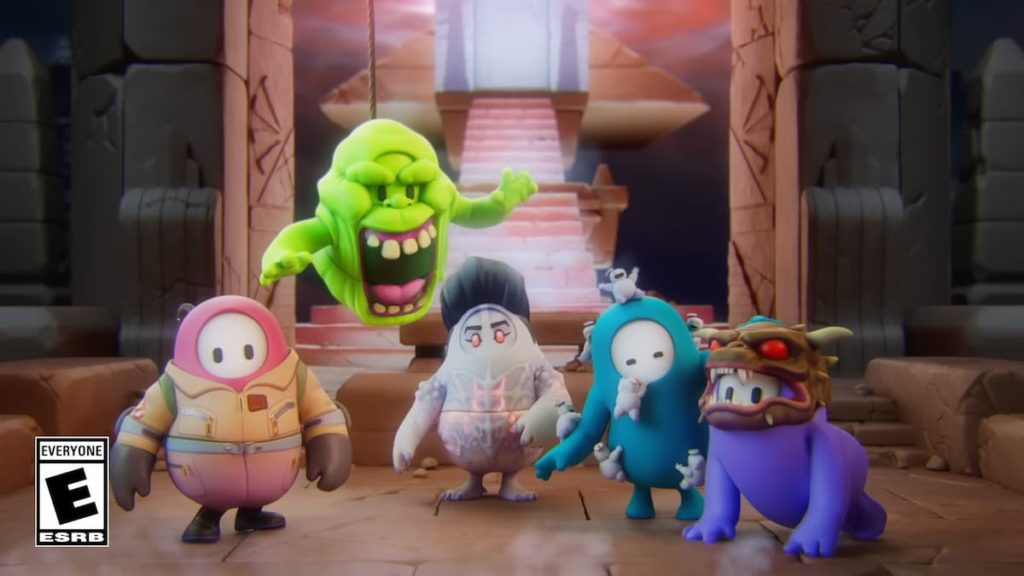 Who you gonna call? Ghostbusters! Fall Guys' Falloween Event is upon us and with it, new costumes have arrived. With Mediatonic's baby now revitalized and enjoying a big second run, it is quite appropriate that a crossover between Fall Guys and the Ghostbusters happened (the release of Ghostbusters: Spirits Unleashed sure helps as well). And it is happening right now! The Falloween Event features the classic Ghostbuster jumpsuit, the iconic Zuul mask, Slimer and, of course, Gozer (the Ghostbusters themed costumes are accompanied by the Treat Thieves and Zombeans). For all you Gozer fans out there, this guide will tell you how to get the Gozer costume in Fall Guys.
How to Get the Gozer Costume in Fall Guy
In order to get the Gozer costume in Fall Guys, you have basically two ways to do it. One way, and honestly the simplest way, is to purchase the costume for 800 Show-Bucks. I know, it's a no-brainer, but that's the way it goes with special costumes. So if you can spare some Show-Bucks, knock yourself out.
The other way is to play and progress through the game's Season Pass. However, it will set you back 950 Show-Bucks if you haven't purchased it yet. Completing the daily and weekly objectives will grant you several benefits, including some sporadic Show-Bucks. Basically, save up your money and then invest it in the Gozer costume (sounds like an actual Halloween plan to me).
If you want my personal opinion, I think if you don't have the Season Pass or enough Show-Bucks to buy it straight up or enough for you to play a little bit and then buy it, you're better off just purchasing 1000 Show-Bucks for 8 dollars and buying the costume directly. The event only lasts from October 27 to October 31, which means there isn't much time for you to get to the desired amount if you are Show-Bucks broke (don't worry, my friend, I am broke too). If you're a big Ghostbusters fan, now is your chance to sport your brand new Fall Guys costumes.
---
Fall Guys is available now on PlayStation 5, PlayStation 4, Xbox One, Xbox Series X/S, Nintendo Switch and Windows (through Epic Games). The Falloween Event is live from October 27 to October 31. If you want more Fall Guys content, you can check out How to Bypass SBMM in Fall Guys and also How to Win All of the Final Rounds in Fall Guys.