Fall Guys: Ultimate Knockout is 2022's Family Game of the Year, and Here's Why
There's no contest, that this is the best.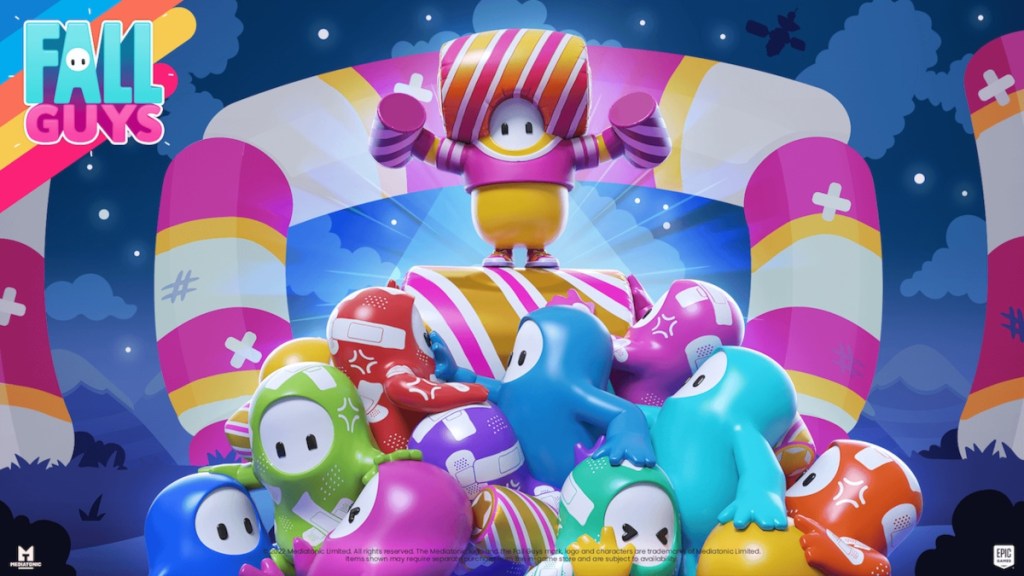 If there's one thing that 2022 will be remembered for, it'll be the truly stellar lineup of video game titles that made their way across the many platforms that players know and love. Whether it'd be a scary horror title, an anxiety-inducing FPS, or even a tactical puzzle game, there surely was something for everyone.
And that's really what makes this year stand out from some of the previous ones, the sheer variety in everything. But if you're a parent, then you really had your finger on the gaming pulse this year since there were just so many that came out. But there's one that really managed to stand out amongst the crowd, and that's Mediatonic's own, Fall guys: Ultimate Knockout. That's 2022's family game of the year, and here's why.
Fall Guys: Ultimate Knockout is 2022's Family Game of the Year, and Here's Why
Now, 2022 really did have a great year for family games with players getting their hands on not one, but two Kirby titles, as well as three from Pokemon. Talk about a winning streak. Aside from that, there were also a lot of great platforming games and even some party ones here and there. But when it comes to being the best of the best, Fall Guys manages to tick all of the boxes, making it too perfect to disregard. Let's get to our first reason.
Related: How to Redeem Amazon Prime Rewards in Fall Guys
It's Free to Play
The first thing that gives Fall Guys a leg up on other games is the fact that it's free to play. But unlike many other games, its free-to-play nature doesn't detract from it if you don't purchase skins or customization items. Fall Guys offers all players the same, fantastic experience whether they spend money in the shop or not. You aren't missing anything for not doing so and you get so much game for nothing.
There are seasonal events, continuous courses with each season and update, as well as the ability to actually unlock a lot of customization items for free. That's not something you see often in free-to-play titles as of late.
The Crossover Skins and Events Are Epic
Something that is truly amazing about Fall Guys is the fact that it's managed to knab so many epic crossover skins during its tenure, especially as a party game of sorts. We've seen Doom, Halo, Spongebob, Assassin's Creed, and even many, many Disney IPs make their way into Fall Guys over the years.
Having huge crossovers like there isn't anything to ignore, as many of them really give games like Fortnite or Smite a run for their money. And this can be chalked up to the fact that, because of Fall Guys' family-friendly nature, companies are more willing to allow Mediatonic to use their licensed characters.
I mean, could you imagine Mowgli from The Jungle Book shooting enemies with a DMR and then doing a Milly Rock after eliminating them? That would be hilarious to see, but we can all agree that Disney wouldn't let that fly. So this is just another win in Fall Guys' column.
Players From Any Platform Can Play Together
Though Fall Guys is by no means a new game on the block, having come out in 2020, it's only recently become available on all gaming platforms. This Summer, not only did Fall Guys come to the Nintendo Switch and Xbox gaming consoles after already being on PlayStation and PC, but that's actually when it went free to play, changing the game's model altogether.
Because of this major roll out, Fall Guys introduced cross-play between friends on different gaming platforms, but also allowed players to take their progress anywhere with cross-progression across any platform. This was made possible by linking your gaming profiles to your Epic account.
It's things like this that, while seeming small, open up way more possibilities for players. It also perfectly establishes itself as being the perfect game for families, as not all families play on the same gaming platforms.
It seems as if kids, parents, and older teens/young adults are always playing on differing hardware. So opening the door for all players to team up and play together as a family, no matter the platform is extremely important for the experience as a whole. It also keeps them more invested and wanting to put more time into the game.
There Really Isn't a Steep Learning Curve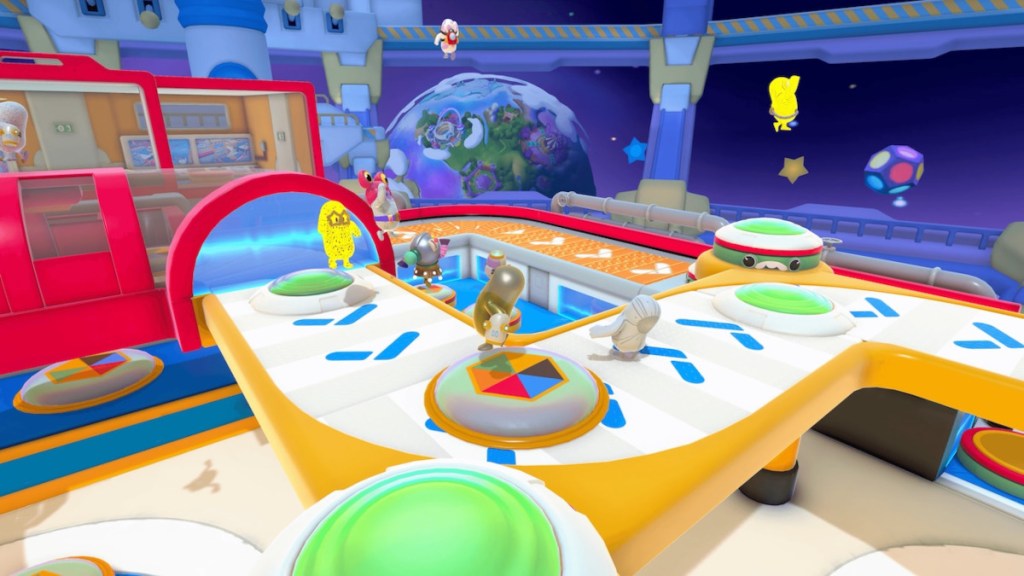 That leads us to our next section, which focuses on playability for all who want to engage in the game. Fall Guys' difficulty isn't by any means built on how much players know about video games. Whether you're a veteran player or a newbie, this game can really chew you up and spit you out. But that's actually something to love about Fall Guys.
It's a game that levels the playing field for everyone who joins a match of its antics. It also makes it extremely accessible for young games, older new gamers, or parents that just aren't playing games as much as they may have in the past. Fall Guys is a title that literally any player can enjoy, so long as they have at least a little bit of patience.
Fall Guys Is Just Perfect Fun To Play
After having played Fall Guys for years now, it's just one of those titles that never seems to get old. The difficulty and ambiguously cartoonish world beckon to be enjoyed time after time. Matches are given a lot of momentum thanks to them being driven by pure adrenaline and the chaotic soundtrack in the background.
There's also a fine bit of craftsmanship and detail that Mediatonic has put into developing these irritating and addictive courses. Whether it's an obstacle course, the last person standing, or a team vs team affair, things just always feel shaken up to make the experience feel like it's organically flowing.
Even newer courses that just barely switch things up make it feel more nuanced in the best way possible. This truly is a game that has the potential to live on for possibly a decade at this point. And the shift to free-to-play makes that possibility even more real.
Give It A Chance… It's Free!!!
When it comes to Fall Guys, there really isn't an excuse for why people haven't tried it yet. It's one hundred percent free and a total blast on top of it. This is the perfect title to offer for game nights with friends or family or possibly even something to stream and play while having a few adult beverages. It's a party game for a reason!
But in all seriousness, because of it being free, there's honestly nothing to lose. It's a great game with a ton of heart and soul put into it by Mediatonic. And it truly shows even a couple of years after its initial release. So check it out for that team of indie developers!
---
So, that's our thoughts on Fall Guys: Ultimate Knockout and why we're calling it the family game of the year for 2022. If you liked this and want to know more about Fall Guys, then be sure to check out even more of our content too, such as "Is Fall Guys Based on a True Story?".