Teamfight Tactics Patch 9.15b, Kayle Nerfs & Twisted Fate Buffs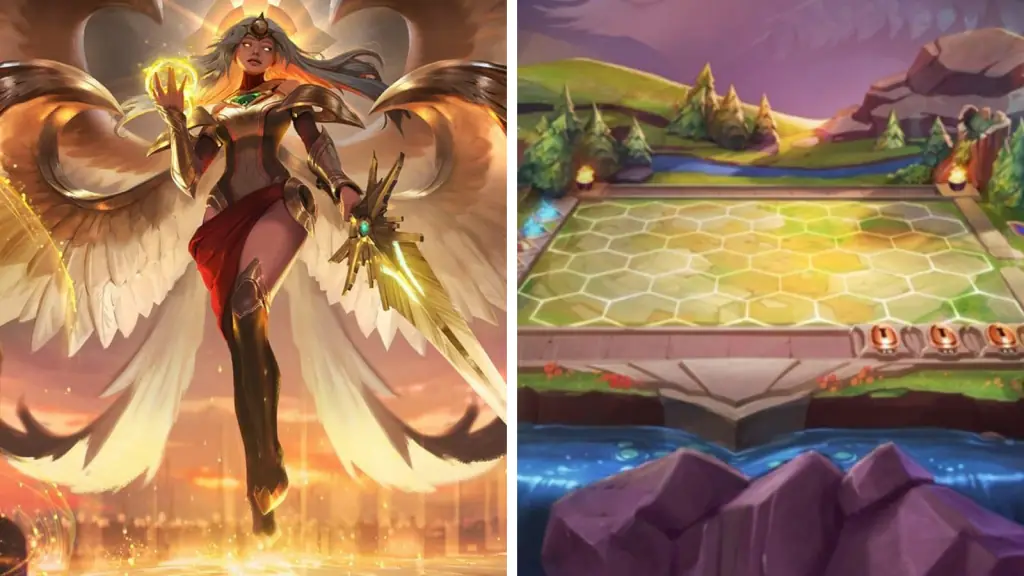 Teamfight Tactics patch 9.15b is here, and it addresses some hero balancing and some annoying bugs. At this rate, the game has been getting more updates than the main League of Legends game. Changes and updates are being made on a weekly basis at the moment.
Smaller patches, designated with a 'b' after the number' seem to address smaller changes. That doesn't exactly mean the changes have no effect on the game, though. Riot aims to allow the meta to evolve naturally and not force any particular styles of play.
Black Edwards explains, "This week we're making light changes to some of the outlier champions and items. We want to see how the meta naturally changes over the course of two weeks with minimal input on our end. We're pretty happy with the state of the meta at the moment as we're seeing different compositions compete at all levels of the game."
The most significant changes this week are the nerfs to the powerful champions, Kayle and Karthus. Twisted Fate also ended up getting a much needed buff to his health and damage in this patch. We also have some item changes listed below.
Here's the notes for the most recent patch:
Champions
Blitzcrank
Fixed a bug so that other allies properly prioritize the target of Blitzcrank's ability…again.
Elise
Attack Damage: 40 ⇒ 45
Spiderling Attack Damage: 40 ⇒ 50
Karthus
Ability Damage: 400/700/1000 ⇒ 350/600/850
Ability Targets: 5/9/13 ⇒ 5/7/9
Kayle
Mana required to activate ability: 100 ⇒ 125
Pyke
Stun Duration: 2/2.5/3 ⇒ 1.5/2/2.5
Rengar
Ability Attack Speed Bonus: 0.4/0.7/1.0 ⇒ 0.3/0.5/0.7
Twisted Fate
Health: 450 ⇒ 500
Attack Damage: 40 ⇒ 50
Veigar
Ability Damage: 300/500/700 ⇒ 300/550/800
Items
Guardian Angel
Health on restoration: 1000 ⇒ 800
Guinsoo's Rageblade
Attack Speed per stack: 4% ⇒ 5%
Morellonomicon
Phantom Dancer
Now allows the holder to dodge critical strikes from abilities.
Runaan's Hurricane
Statikk Shiv
Fixed an issue where it would deal more damage than intended when less than four targets where available.
Sword of the Divine
Chance to activate: 5% ⇒ 7%
Bugfixes
Fixed a bug that delayed players loading in to game until after the first carousel round. This was fixed last week.
The next patch is expected to drop on August 14th and it will be an exciting one with four new champions.