Sheep Simulator Codes (March 2023)
Become the strongest shepherd in Sheep Simulator!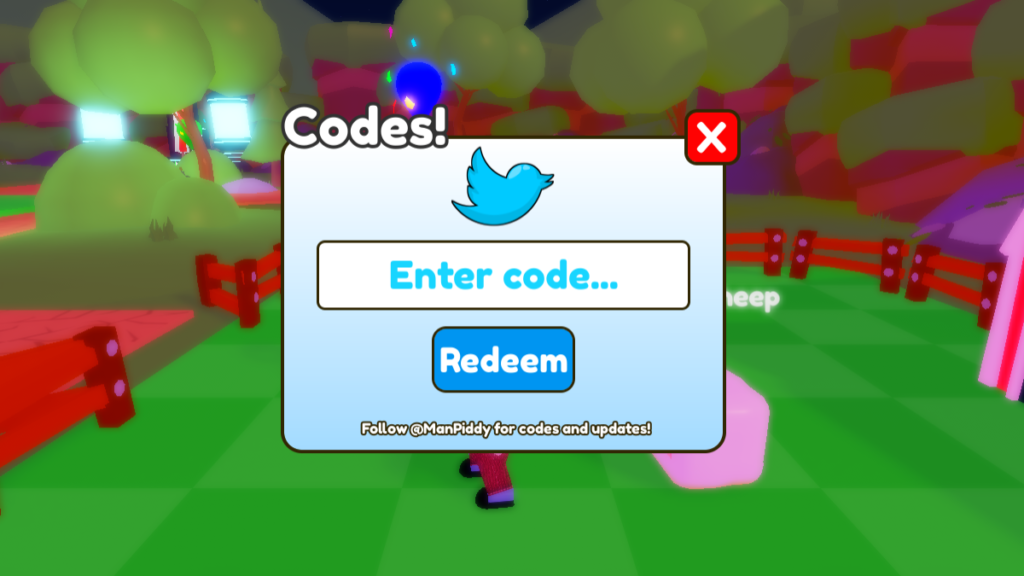 If you thought this game would be about living life vicariously through a sheep, you'd be wrong! Players may not be able to play as sheep in Sheep Simulator, but they do get to play as shepherds. You can finally own all the sheep you've ever wanted, without all the real-life commitment! Players can experience the wonders of sheep farming while beating back the hordes of foxes trying to steal the flock away. Level up your sheep, grow your flock, and become the strongest shepherd ever in Sheep Simulator!
If you love Sheep Simulator but need some fast cash to give your playthrough a boost, try using promo codes! Promo codes are an easy way to improve any playthrough tremendously, and Sheep Simulator is no exception. Keep reading to get the best promo codes for Sheep Simulator. Don't forget to bookmark this page to stay current on all the latest codes for this game!
All Sheep Simulator Codes
Last Checked: March 13, 2023.
Current Codes:
1000! – Redeemable for one free strength boost, one free milking boost, and 200 coins.
300! – Redeemable for one free animal shield, one free grazing boost, and 2 free instant convertors.
EID – Redeemable for a free double-speed boost.
Expired Codes:
What Are Milk and Coins Used for in Sheep Simulator?
Milk and coins are Sheep Simulator's form of in-game currency. Milk can be easily obtained by allowing your sheep to graze in the fields, and then milking them once you get them back to your farm. Milk can be used to buy weapons in the game. Weapons are important in Sheep Simulator, they are essential for driving back predatory foxes!
Coins can be used in a similar fashion to milk; coins can be used to upgrade your individual sheep to make them stronger as a flock. Coins can also be used to purchase eggs in Sheep Simulator, which can then be hatched into more adorable sheep!
How do you Redeem Promo Codes in Sheep Simulator?
If you want to be able to protect your sheep as best as possible, you'll be needing some promo codes. Thankfully, promo codes are super easy to redeem in Sheep Simulator. To redeem your codes, just follow these simple steps:
Open Sheep Simulator in Roblox.
On the left side of the screen, there should be four small icons. Click the "shop" icon, it has a red shopping basket on it.
A small window will appear with in-game items available for purchase. Scroll down all the way to the bottom of the shop.
There should be a small section at the bottom of the shop titled "redeem promo codes" with a "redeem" button just underneath the title. Click on the "redeem" button.
A new window should pop up with a textbox. Accurately type your promo code into the textbox.
Click the "redeem" button located directly underneath the textbox.
Your code should now be redeemed.
Sheep Simulator is an unexpectedly addictive game on Roblox; if you love animal-related Roblox games, you should definitely check out Pet Swarm Simulator or Adopt Me! Gamer Journalist has thousands of promo codes for Roblox games, so if you're a fan of Roblox and free rewards, be sure to stick with Gamer Journalist!