Roblox Pet Swarm Simulator Codes (October 2023)
Unlock eggs, fight enemies, reap rewards.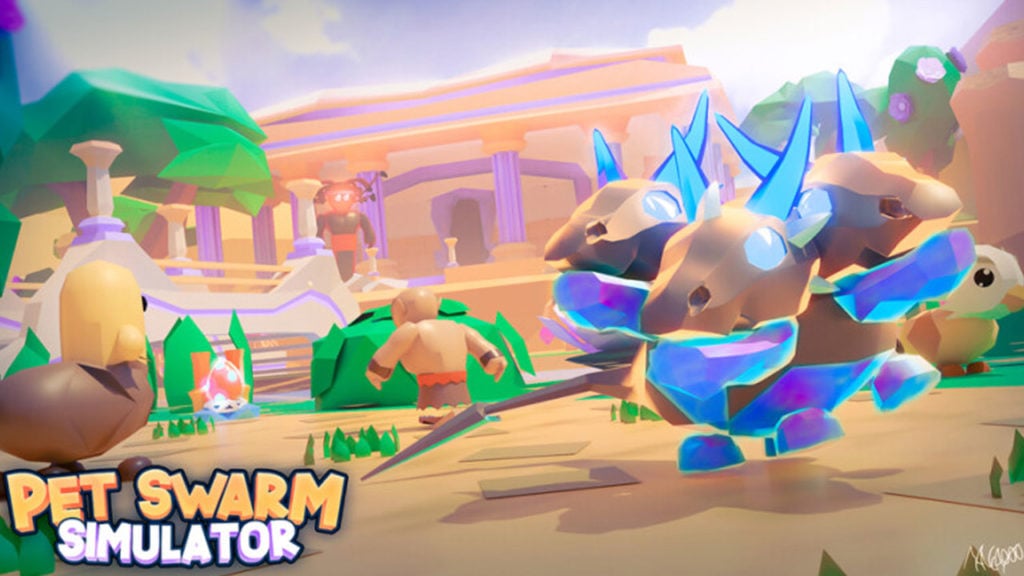 Updated October 2, 2023

We looked for more codes today!
Pet Swarm Simulator is a popular Roblox game launched in 2021 by developer GameLegion Shamrock. In this game, players can fight enemies to unlock eggs, and plant the eggs in their nests. Collect food to feed the eggs, and hatch them into amazing pets. Explore the map for bigger and more powerful enemies and better eggs. You can use any of our Roblox Pet Swarm Simulator codes to get some in-game boosts, like rares, coins, food, and more.
Pet Swarm Simulator Codes
Russo – Reward
3kfollowers – 2x Coins and 2x Food Boost
sorryaboutthat – 2x Coins for 15 Minutes
ItzVortex – 3,500 Coins.
45klikes – 10x Food Boost.
discordmember – Free reward.

XBOX – In-game Xbox Controller.
MEGAUPDATE – 2x Coins Boost and 2x Food Boost.
35klikes – 3x Rares.
25klikes – 2x Food Boost.
HUGEUPDATE – 2x Food Boost and 2x Coins Boost.
15KLIKES – 2x Food and 15 Minutes.
10KTHANKS – 2x Coins and 5x Mythical Boost.
Expired Codes
There are currently no expired codes.
We have no control over when codes become available, and they are released solely by the developers. When a new codes becomes available, we add it to the list immediately. You can bookmark this page by pressing CTRL + D on your keyboard, so you can check back daily for new updates.
How to Redeem Codes in Pet Swarm Simulator
To redeem codes in Pet Swarm Simulator, start by opening up the game and looking for the codes button on the side of your screen. It's the button with the Twitter icon above it. Enter any of the codes listed above into the field and press enter to claim your reward.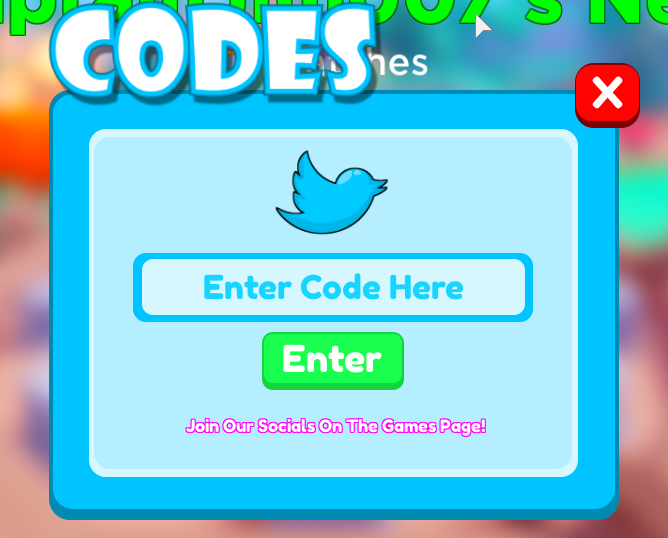 🥚 FIGHT ENEMIES to unlock eggs!
🌳 PLANT EGGS in your nest!
🍎 COLLECT FOOD to feed your eggs!
🐣 HATCH EGGS to get awesome and stronger pets!
💎 EXPLORE THE MAP for stronger enemies and better eggs!
Good luck finding Mythic and Legendary eggs to hatch, because they are the best in the game! The Mythic has a 0.2% chance, and the Legendary has a 0.01% chance. You can buy Mythical and Legendary boosts to increase your odds of getting an awesome pet.
Explore other experiences on our Roblox game codes page to find your favorites. Check out our Roblox promo codes page for new outfits and other freebies for your in-game avatar.
About the author