PunBall codes – coins and gems (December 2021)
Get the latest PunBall codes from our up-to-date list and redeem rewards like free gems, coins, and keys.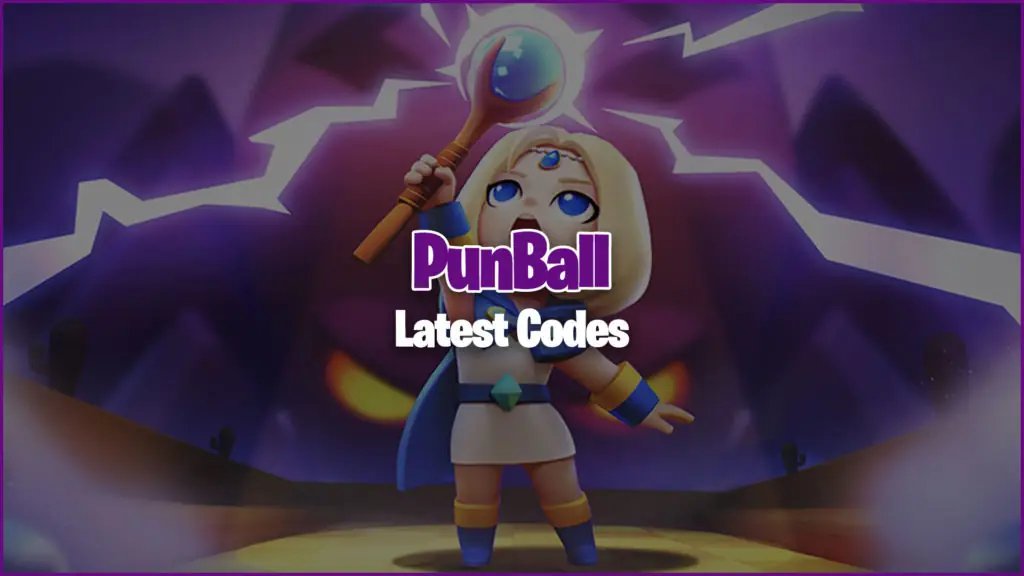 PunBall is a mobile game from Habby for Android and iOS devices. The game puts a twist on the traditional brick breaker-style puzzle game, adding powerups, boss battles, and increasingly difficult progression. It is a spin-off of the popular Habby IP known as Archero, featuring Roguelite and RPG elements. You can use these PunBall codes to gain some in-game bonuses and help you progress through the levels.
Redeeming PunBall codes is a free and easy way to earn bonus coins, gems, and keys. Use these codes to get a headstart, or if you find yourself stuck between levels. Bookmark this page and check back daily for new updates, codes, and giveaways. We'll always have the latest codes on our list, so stay tuned for more.
If you find these codes helpful and want to try out some other games, see our Gun Girl Cafe codes, Rage of Destiny codes, and Mobile Legends codes pages for more freebies.
All Punball codes
We have the latest list of working codes for PunBall, which you can redeem for in-game items like Coins, Gems, and Keys. You can use Coins to upgrade your skills and items to help you become stronger, while Gems can be used to purchase keys and open PunBoxes. Codes usually expire after a short time, so be sure to use them when you see them available in our list below.
New Working PunBall Codes
6tanpb – 2,000 Coins, 50 Gems, 1 Key
pbegg – 2,000 Coins, 50 Gems, 1 Key
pbet999 – 2,000 Coins, 50 Gems, 1 Key
lcpb001 – 2,000 Coins, 50 Gems, 1 Key
win – 2,000 Coins and 50 Gems
aim – 50 Gems
shoot – 2,000 Coins
pbet001 – 2,000 Coins, 50 Gems, and 1 Key
pbking08 – 2,000 Coins, 50 Gems, and 1 Key
pbdinter – 2,000 Coins, 50 Gems, and 1 Key
pbblack – 2,000 Coins, 50 Gems, and 1 Key
pbred007 – 2,000 Coins, 50 Gems, and 1 Key
pbsnowr – 2,000 Coins, 50 Gems, and 1 Key
Get more codes for your favorite games through our Mobile Game Codes list.
How to redeem PunBall codes
To redeem codes for PunBall, follow these steps:
Launch PunBall.
Tap the gear icon to open the Settings.
Select the Copy ID option.
Launch the PunBall code redemption page.
Enter your Game ID, Rewards Code, and Verification Code.
Check your in-game mail.
The process for redeeming codes for PunBall is done outside of the application. You will need to copy your in-game Game ID and paste it into the external PunBall rewards page. After redeeming the code on the rewards page, navigate to the home screen inside the app and tap the mailbox icon to claim your reward. The rewards may take a few minutes to show up in your in-game mailbox.
How to get more codes for PunBall
You can get more PunBall codes by following the official PunBall Facebook page. The developers will post new announcements, updates, and codes on their social media channels. We round up codes from all over the internet, so you can follow our code wiki to stay up-to-date with the latest freebies.
PunBall Game Description
This story takes place in a once barren land, where Zeus created civilization. Over time, Zeus grew lazy, and an evil Shade appeared and wreaked havoc, bringing waves of evil to all.

Now, pretty and strong, a lone mage stands alone as the only savior in a quest for light over darkness. Follow her on this Roguelike adventure; don't lose, though, or you'll have to begin from scratch again!

Use magic and more in this new and unique gameplay with various skills and a super fun world!

Features:
– Spin-off from Archero's IP, opening an all-new form of adventure
– First Roguelite + RPG combined with Block Breaker Gameplay
– Super easy controls
– 100+ Skills with infinite combinations!
– Thousands of stages!
That's our full list of codes for PunBall, but we update this daily to keep you posted of any new ones that release. Check back regularly for updates!