Rage of Destiny codes – gems and XP (December 2021)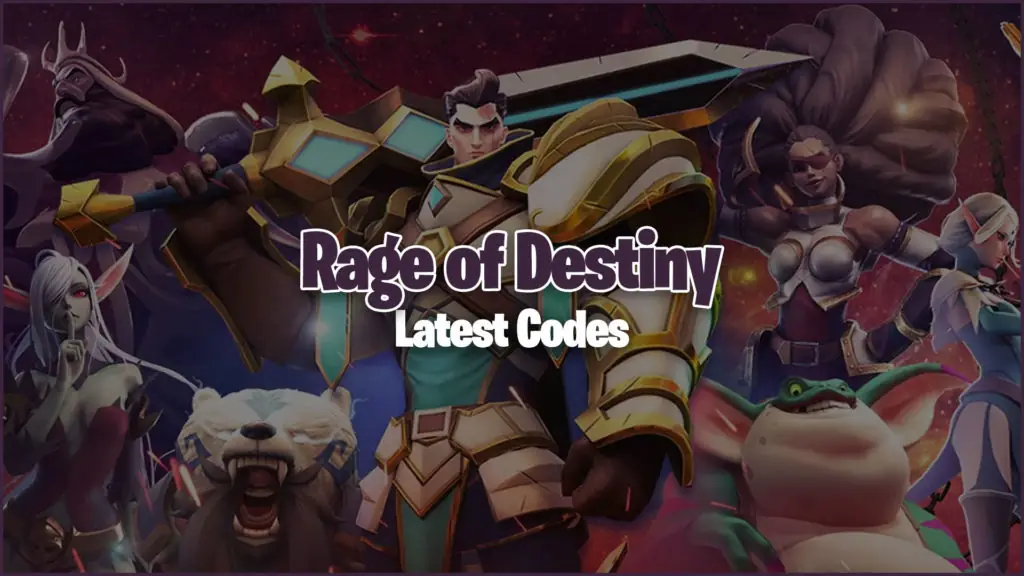 Rage of Destiny is an AFK-friendly RPG game from IGG. Players can earn experience and rewards for being AFK and enjoy the thrills of leveling up without spending hours in-game. Summon heroes with their own personalities and skills, and slash your way through powerful enemies to unlock rare items, buildings, and events. You can use these Rage of Destiny codes to get a head start.
Using Rage of Destiny codes is a free and easy way to earn in-game bonus items, such as XP, Gems, and Tickets. New codes are released alongside updates and promotional events, but they expire quickly, so you need to act quickly. Bookmark this page and check back daily for new updates and codes!
All Rage of Destiny codes
Thanksgiving – 10 Normal Pool Ticket, 500 Gems, 3 AFK Gold (Expires December 1)
QWQ9FH – 1,000 Gems (Expires November 23)
HalloweenJT – 5 Normal Pool Ticket Consumables, 500 Gems
Halloween – 3 AFK Hero XP (2h), 500 Gems, 10 Normal Pool Tickets
ROD777 – 10 Normal Pool Tickets
Expired codes:
ENJOYROD – 10 Normal Pool Ticket Consumables (Expires November 14)
DUT2JX – 2 AFK Dust, 4 AFK Hero XP, 20 Elite Hero Soulstone (Expires November 9)
welcometorod
victory
COOLSUMMER
2021fathersday
How to redeem Rage of Destiny codes
To redeem codes in Rage of Destiny, follow these steps:
Launch Rage of Destiny from the App Store or Google Play.
Tap on your player icon on the top left.
Tap on the Settings button.
Scroll down and tap on the Code button.
Enter a working code into the code redemption box.
Press the Confirm button to redeem your reward.
You can copy and paste the codes directly from our list above to avoid typos and make the process easier. After redeeming a code, you can check your in-game mailbox to collect all rewards.
How to get more codes for Rage of Destiny
To get more codes for Rage of Destiny, you can follow the official Facebook page. The developers post new game announcements, updates, and information on their social media channels. You can follow our code wiki here to stay up-to-date with any new codes. Codes expire quickly, so remember to check back often to take advantage of the freebies.
Rage of Destiny Game Description
[Game Features]

☆Western-fantasy world with stunning visuals and audio☆

Heroes with distinct personalities, spectacular maps and graphics, and immersive battles! Experience the most HD sword and sorcery world on your mobile device!

☆Idle and Relaxing☆

Busy with work and other activities? Earn EXP and rewards by being AFK! Enjoy the thrill of leveling up!

☆Tap and Battle☆

Change your formation, switch your positions, strategize, and turn the tide in battles!

☆Great Selection of Heroes☆

Collect unique Heroes, and explore various skills and strategies! Team up Heroes as you like, and form your favorite squad!

☆Random Surprises☆

Random buildings, random items, random events… Sandbox gameplay with random elements to bring you a different experience every time you play the dungeon!
Get more codes for your favorite games through our Mobile Game Codes list.