Mobile Legends codes (October 2023)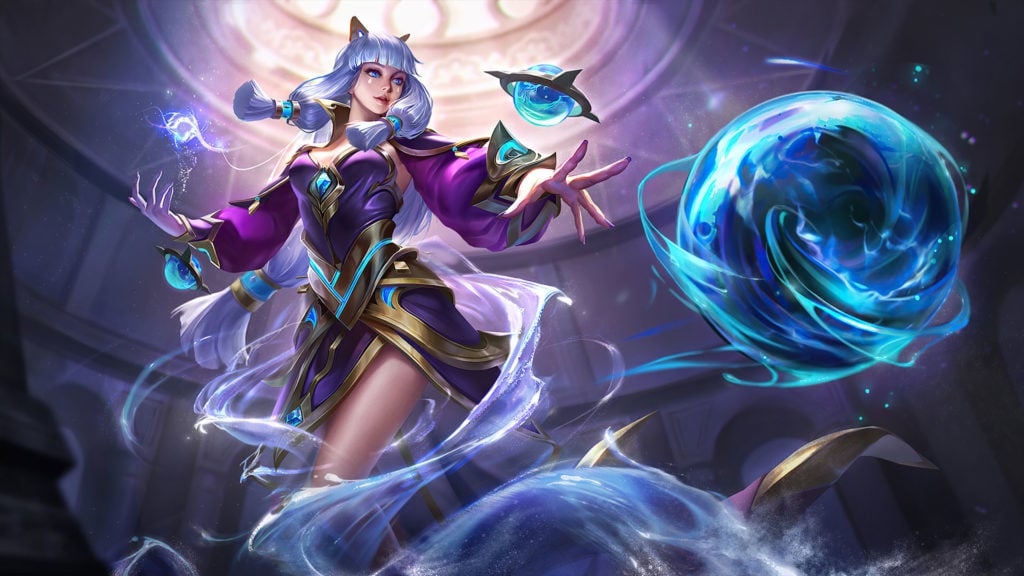 Mobile Legends Bang Bang is a mobile MOBA from Moonton, a development studio based out of China and subsidiary of ByteDance. Thanks to the massive roster of characters and fast gameplay, it's one of the most popular mobile MOBA games on the market. The developers also like to reward their users with Mobile Legends codes, which players can redeem for free exclusive rewards.
Our Mobile Legends codes list allows you to redeem in-game bonuses like Diamonds, limited-time skins, and more. We gather codes from all around the internet and bring them to you in one convenient place. We also update the list often, so you'll always know exactly which codes are active at any given time. Bookmark this page and check back often so you'll never miss an update, and always be the first to redeem a code.
All Mobile Legends codes
We have the complete list of working Mobile Legends codes, which you can redeem for in-game rewards like skin packs, trial cards, skin fragments, magic dust, fragments, moonstones, and much more. Codes tend to expire quickly or be limited to a number of uses, so use them while they are active.
Latest Working Mobile Legends codes
WEBELIEVE – Redeem code for 20 Dust, 20 Tickets, 5 Hero Fragments, 5 Blue Fragments
TOMYFRIENDS – Redeem code for Skin Trial Pack, Epic Trial Card, 5 Premium Skin Fragment, 50 Magic Dust, 6 Hero Fragment, 10 Moonstone
Expired codes
mlbb11megasale
MCC10BVIEWS
mlbbblackfriday
rjzqsp4y9rs622cnp
uh9wkvzkv8av22cnq
3xpgfmqdwgtk22cnr

bbybc2zgvnep22cdu
8k2u167jg
qj5jl77jg
omvh217jg
p91vnj7jg
r3cedb7jg
fpg6qrcj3nbb22cgv
hag62qfga78y22cgw
00NATAN00
re2twq7tedar22c5b
mlbbtwitter
ingirum

consumimur
nocteet
imus
How to redeem Mobile Legends codes
To redeem Mobile Legends codes, you will need to have your Game ID handy and visit the Mobile Legends code exchange. Enter your Game ID, which you can find by tapping on your in-game player icon, along with the verification code sent to your in-game mailbox. Copy and paste the code into the box and click on redeem to get your free rewards sent to your mailbox.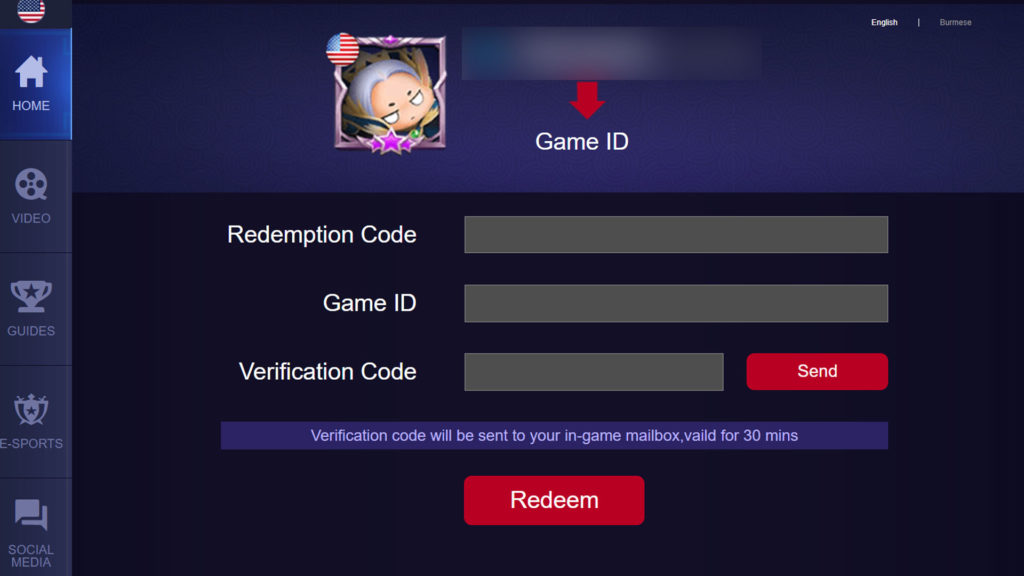 Make sure to enter the codes exactly as they are shown in the list above. Extra spaces and capitalized letters may result in an invalid code.
Where to get Mobile Legends codes
There are a variety of places to get Mobile Legends codes, including the Mobile Legends Discord server, social media accounts like Twitter, and even the game's official Mobile Legends subreddit. The developers post promotional events, updates, and sometimes codes in any of those locations. We round them up for you into one convenient list, so you could also just simply bookmark this page to stay in the know.
How to get more free stuff in Mobile Legends
If you want other MLBB freebies, you can visit the Prime Gaming loot page. Twitch Prime subscribers can claim free Amazon Prime Chests, Heroes, and Skin Trial Cards on a bi-monthly basis. Of course, there are also many ways to get other free items in-game through completing quests, events, achievements, daily tasks, and even simply just checking your mailbox.
About the author