Pokémon GO Toxicroak Raid Guide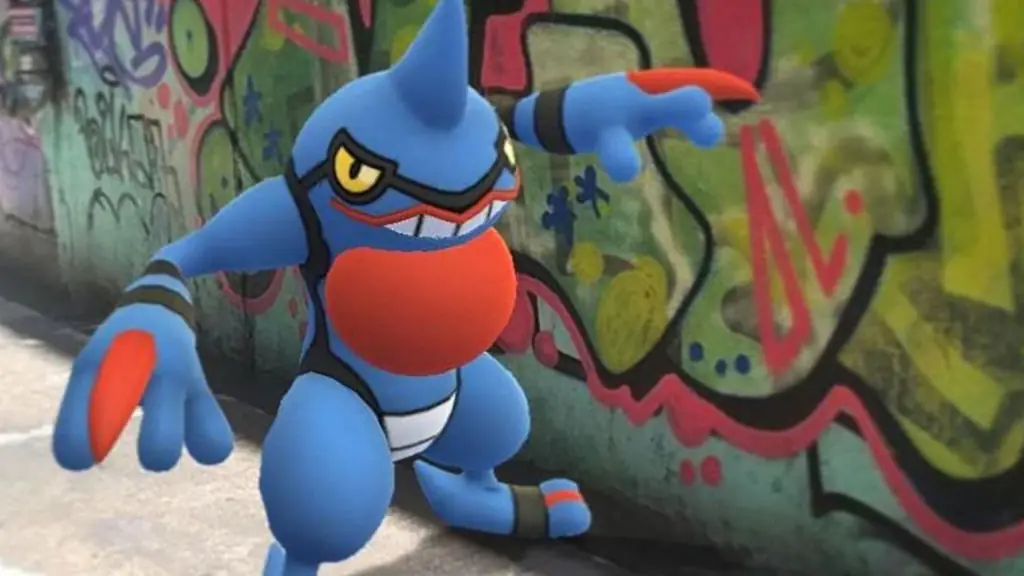 You ever been jabbed in the stomach? I have. Went down like a sack of potatoes. A plain old punch is bad enough, but I imagine if it were supplemented with Toxicroak's particularly virulent blend of poison, I'd probably just drop dead. That's just to give you a baseline of how dangerous this Pokémon is, but if you can best one in a fight, you could put it to work for you. Here's a guide to Toxicroak Raids in Pokémon GO.
Pokémon GO Toxicroak Raid Guide
Toxicroak is a Poison/Fighting type, which means its resistances break down like this:
Resistant to: Fighting, Grass, Rock, Poison, Dark
Double-Resistant to: Bug
Weak against: Flying, Ground
Double-Weak against: Psychic
Meanwhile, these are the moves Toxicroak is packing in its kit:
Toxicroak Quick Moves
Poison Jab (Poison)
Counter (Fighting)
Toxicroak Main Moves
Sludge Bomb (Poison)
Mud Bomb (Ground)
Dynamic Punch (Fighting)
With its base attack of 211, high number of resistances and relatively few weaknesses, Toxicroak is not a Pokémon to be trifled with. However, while its typing does give it a lot of resistances, it also has one critical weakness: Psychic moves. As both Poison and Fighting types are weak against Psychic moves, Toxicroak takes 256% damage from them. The answer is clear, then: we need a heavy hitting Psychic type.
Any pure Psychic type can do the job; Psychic types are resistant to Fighting moves and neutral toward Poison and Ground moves, so Toxicroak can't deal any decisive damage against them. If you've got them handy, either a Mewtwo packing Confusion and Psystrike or an Attack form Deoxys with Zen Headbutt and Psycho Boost can absolutely decimate a Toxicroak. If Legendaries aren't on the table, other Psychic types with high base attacks like Alakazam or Espeon will work just fine with doubled-up Psychic moves.