Pokémon GO Spotlight Hour: featured Pokémon and bonuses (August 2022)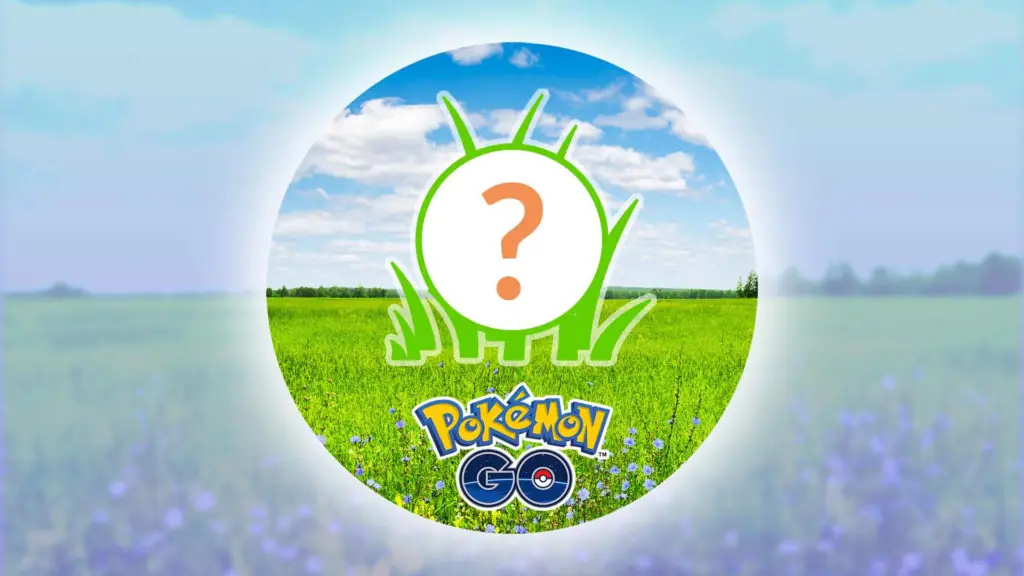 Every Tuesday, one lucky Pokémon gets to be the center of attention for one hour. When Tuesday rolls around, and the clock strikes 6 pm, it's time for the Spotlight Hour in Pokémon GO!
As a real quick reminder, the Spotlight Hour is held every Tuesday from 6:00 pm to 7:00 pm in your local time zone. For the duration of this hour, the spawn rate of a single Pokémon will go through the roof, appearing in droves around the world! Additionally, while the Hour is running, you may have an increased chance to find shiny Pokémon, as well as bonuses to XP, Stardust, or Pokémon Candy. So, who's on deck this week?
Pokémon GO Spotlight Hour Pokémon for October 2021
Here is a list of Pokémon GO Spotlight Hours for October 2021:
| Date | Time | Pokémon | Bonus |
| --- | --- | --- | --- |
| October 26 | 6pm – 7 pm local time | Murkrow | Double Evolution Experience |
| October 19 | 6pm – 7pm local time | Gothita | Double Catch Experience |
| October 12 | 6pm – 7pm local time | Gastly | Double Catch Stardust |
| October 5 | 6pm – 7pm local time | Drifloon | Double Evolution Experience |
The focus of this week's Spotlight Hour on October 26 is Murkrow! As a part of the event, Murkrow's spawn rates will be boosted tonight from 6:00 PM to 7:00 PM!
In addition to boosted spawn rates of the Spotlight Pokémon, you'll also have the possibility of the following bonuses:
Double catch XP
Double evolution XP
Double catch candy
Double transfer candy
Double catch Stardust
An increased chance of finding a shiny (Pokémon)
Remember, the Spotlight Hour only lasts that one hour on Tuesday! If you miss out, you might have to wait a while before this Pokémon becomes easily accessible again, so get out there and get catching! Oh, but please remember to observe all local health and safety mandates! A safe Spotlight Hour is a happy Spotlight Hour!
Previous Pokémon GO Spotlight Hour Pokémon
Here is a list of all the previous Pokémon GO Spotlight Hour Pokémon for 2021:
January 5 – Lillipup (double catch stardust)
January 12 – Drifloom (double catch XP)
January 19 – Shroomish (double catch candy)
January 26 – Phanpy (double transfer candy)
February 2 – Ekans (double evolution XP)
February 9 – Miltank (double catch stardust)
February 16 – Luvdisc (double catch XP)
February 23 – Pikachu (double catch candy)
March 2 – Krabby (double transfer candy)
March 9 – Drowzee (double evolution XP)
March 16 – Voltorb (double catch stardust)
March 23 – Surskit (double catch XP)
March 30 – Slugma (double catch candy)
April 6 – Buneary (double transfer candy)
April 13 – Mankey (double evolution XP)
April 20 – Grimer (double catch stardust)
April 27 – Finneon (double catch XP)
May 4 – Cottonee (double catch candy)
May 11 – Dratini (double transfer candy)
May 18 – Alolan Rattata (double catch XP)
May 25 – Marill (double catch stardust)
June 1 – Marill (double catch stardust)
June 8 – Abra (double catch candy)
June 15 – Slowpoke (double transfer candy)
June 22 – Swinub (double evolution XP)
June 29 – Aipom (double catch stardust)
July 6 – Bulbasaur (double catch XP)
July 13 – Charmander (double catch candy)
July 20 – Squirtle (double transfer candy)
July 27 – Magnemite (double catch stardust)
August 3 – Magnemite (double catch stardust)
September 7 – Spoink (double catch stardust)
September 14 – Baltoy (double catch experience)
September 21 – Skitty (double catch candy)
September 28 – Meowth (double transfer candy)