Pokemon GO Kalos Celebration Event Research Tasks and Rewards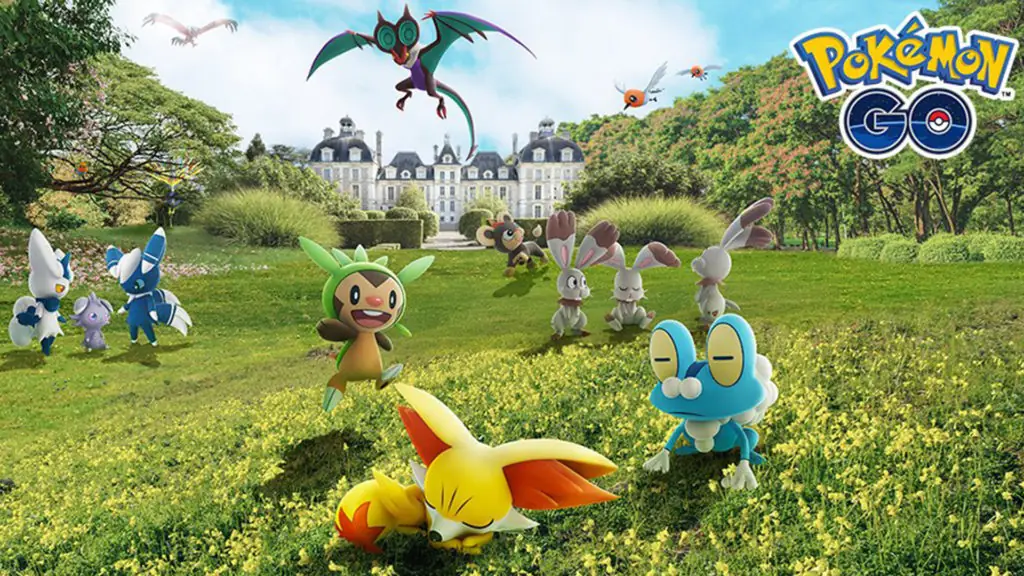 The Kalos Celebration Event is underway in Pokemon GO, and Gen 6 Pokemon are now available. There are six new sets of Research Quests to complete, which require hunting down some of the new Pokemon, such as Litleo, Fletchling, Chespin, Fennekin, and Froakie. In this guide, we'll take a look at all the Pokemon GO Kalos Celebration Event Research tasks and rewards.
Kalos Research is only available during the Kalos Celebration Event, which runs from December 2 through December 8. Specific Pokemon from Kalos have increased spawn rates. There are a total of 19 new Pokemon introduced to the game during this event. Egg hatches also include Pokemon from the Kalos during the event.
Pokemon GO Kalos Celebration Event Research Tasks and Rewards
Here are the six sets of quests for the Kalos Celebration Event:
Task 1
Transfer 5 Pokemon: Poke Ball x10
Catch a Fletchling: 600 XP
Give your buddy three treats: Stardust x600
Rewards: 800 XP, Stardust x500, Mega Charizard Energy x15
Task 2
Power up Pokemon five times: Poke Ball x10
Catch a Litleo: Hyper Potion x5
Use five berries to help catch Pokemon: Revive x5
Reward: 800 XP, Stardust x500, Mega Charizard Energy x15
Task 3
Catch ten Pokemon: Poke Ball x10
Catch a Chespin: Mega Venusaur Energy x30
Make five Nice Throws: Nanab Berries x10
Reward: 100 XP, Stardust x750, Mega Charizard Energy x15
Task 4
Catch 15 Pokemon: Poke Ball x10
Catch a Fennekin: Mega Charizard Energy x30
Make seven Nice Throws: Razz Berries x10
Reward: 1000 XP, Stardust x750, Mega Charizard Energy x15
Task 5
Catch 20 Pokemon: Poke Ball x15
Catch a Froakie: Mega Blastoise Energy x30
Make seven Great Throws: Pinap Berries x10
Reward: 1000 XP, Stardust x750, Mega Charizard Energy x15
Task 6
Rewards: 3000 XP
Rewards: 2000 XP, Stardust x1000, Lucky Egg x1
Event Exclusive Field Research
The Kalos Celebration Event exclusive Field Research rewards trainers with some special encounters. You can collect these by spinning nearby PokeStops. Remember to collect these during the event, but you can complete them at any time once you have them. You'll need to catch the following:
Three normal-type Pokemon: Bunnelby encounter
Five Flying-type Pokemon: Fletchling encounter
Seven Fire-type Pokemon: Litleo encounter