Pokemon Go Incense Day Event May 17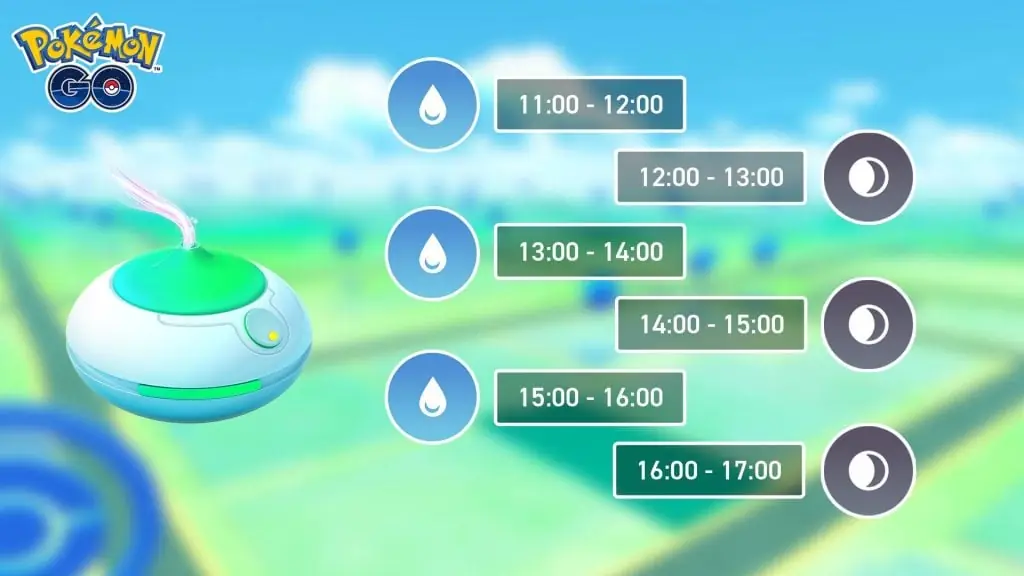 A brand new Pokemon Go Incense Day Event is starting on May 17. Water-type and Dark-type Pokemon will be appearing more frequently and be easier to catch during this time. Any incense you use during the event is also far more effective, with a high chance to attract Water-type, Dark-type, and Carvanha.
Pokemon Go Incense Day Event May 17 Schedule
The Pokemon Go Incense Day Event on May 17 starts at 11:00 AM and runs until 5:00 PM Local Time. During this time, you have a high chance for Dark and Water type Pokemon. The type of Pokemon your incense attracts will rotate every hour.
11-12: Water Type
12-1: Dark Type
1-2: Water Type
2-3: Dark Type
3-4: Water Type
4-5: Dark Type
Using incense can get you a variety of different pokemon to show up near you, but the types above have a increased chance. The Water-type chances you can encounter are Horsea, Tympole, or Alomomola. Dark-type include Mukrow, Sableeye, and Scraggy.
Anyone interested in taking part in the event can get an incense from the in-game store, with the option to buy a bundle containing 3 for 1 PokeCoin. You can choose to use this incense during the event or hang onto it for later.
Again, the Pokemon Go Incense Day Event for May 17 runs from 11:00 AM to 5:00 PM Local Time, so make sure to use some incense during this time to take advantage of the increased effectiveness.