Pokemon GO Friendship Day Event: Schedule and Details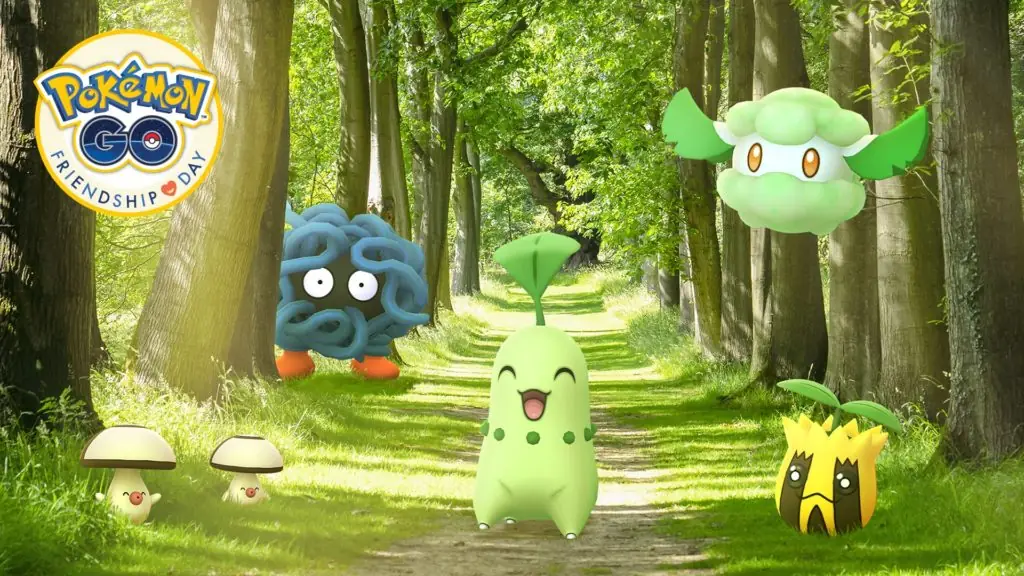 Pokemon GO's Friendship Day event is set to launch at the end of April and includes many exciting bonuses. Friendship Day focuses on the friend aspect of the game, incentivizing players to play with groups of people they know. Trainers have a higher than average chance of getting a Lucky Pokemon with high stats by trading with friends. Here's a look at the Pokemon GO Friendship Day event schedule and details.
Pokemon GO Friendship Day Schedule for April 2021
The first Friendship Day event goes live in Pokemon GO on April 24, 2021, from 11 AM to 2 PM Local Time.
Pokemon GO Friendship Day Details and Bonuses
The Pokemon GO Friendship Day April event features the following:
Grass-type Pokemon appear more often in the wild
Complete the Friendship Day Collection Challenge for 100,000 XP
Complete the Friendship Day Global Challenge, granting 20,000 XP for each hourly challenge
Green confetti visible on the map to celebrate Grass-type Pokemon
Here are a majority of the bonuses:
High chance of receiving Lucky Pokemon when completing a trade with a friend (active until 5 PM)
3X Catch XP bonus
Three-hour long Incense and Lure duration
The April Friendship Day event in Pokemon GO is a great way to earn some bonus XP, especially for players grinding to level 50. You can easily earn well over 100,000 XP for completing the Collection Challenge and Global Challenges throughout the day. For players looking to participate, make sure to login on April 24 at 11 AM Local Time!