Why Are There Fireworks in Pokémon GO?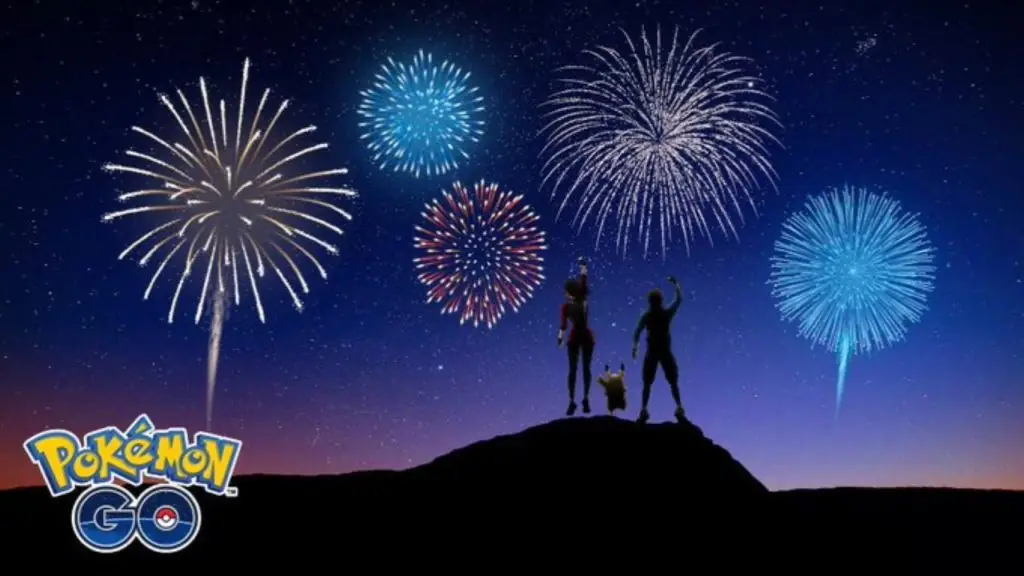 Everyone loves fireworks. Except maybe people with tinnitus. And people with photosensitivity. And people with sensitive skin. And- okay, not everyone loves fireworks, but most people do! And whenever you start setting off fireworks, chances are good folks will gather 'round to watch, even if they don't quite know what they're for. There are currently fireworks firing off in the night sky of Pokémon GO, though pretty as they are, some folks aren't quite sure what they're there for. So, why are there fireworks in Pokémon GO right now?
Pokémon GO has just begun its Festival of Lights event, a week-plus event celebrating the Indian holiday of Diwali, which is also known as the Festival of Lights. Diwali celebrates the triumph of light over darkness, wisdom over ignorance, and all that other good stuff. It's usually held after the harvest season ends, and is celebrated with all manner of colorful set-ups, from lines of decorated candles to evenings full of bursting fireworks.
While Diwali is only really celebrated in middle-eastern countries, Pokémon GO's Festival of Lights event is available for all players all over the world. After all, not everyone celebrating Diwali currently lives in India, so it's a nice way to bring some of the light-up spirit to every corner of the globe. That's why you can see fireworks in Pokémon GO right now.
If, for whatever reason, you're not a fan of the fireworks, then don't worry; while the Festival of Lights event is set to last until November 14th, Diwali proper is only celebrated for around five days, so the fireworks will probably stop early next week. For the time being, though, enjoy those beautiful displays in the night sky, and don't forget to claim your free Festival of Lights trainer t-shirt in the in-game store!