Pokemon Go Dragon Week Information: Spawns, Eggs, and Raids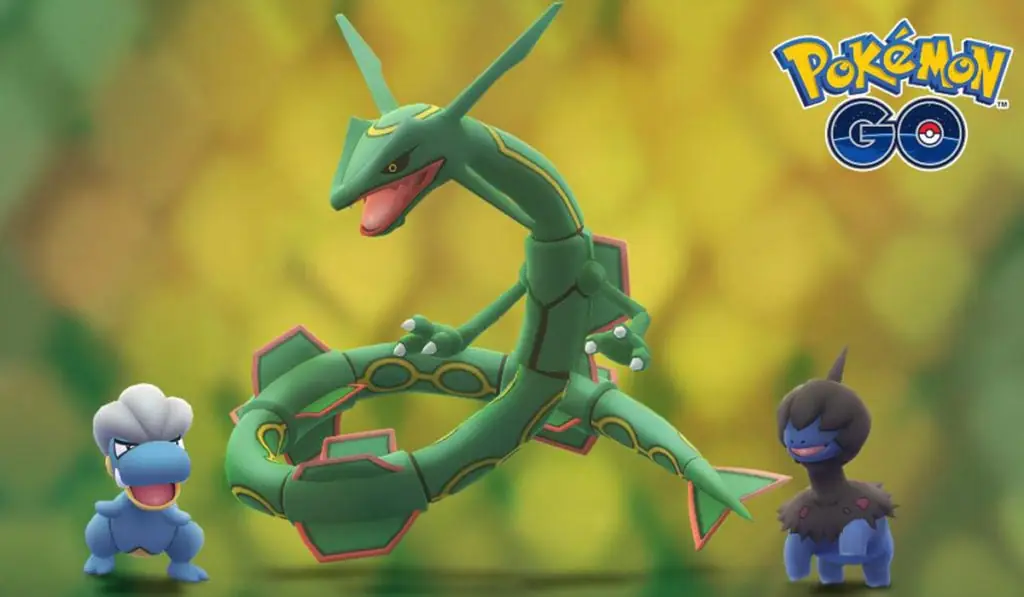 Pokemon Go's Dragon Week starts today for all trainers. The event was unlocked during Pokemon Go Fest 2020. In this limited-time event, trainers will see an increased spawn rate for Dragon-type Pokemon. Here's everything you need to know about this limited-time event.
When is Pokemon Go Dragon Week?
Dragon Week runs from Friday, July 31, 2020, to Friday, August 7, 2020, at 4:00 PM EST. The event starts simultaneously for all players around the world. Log in to the game during this time to participate.
Dragon Week Pokemon in Pokemon Go
The following Dragon-type Pokemon have an increased spawn rate for this event:
Horsea
Dratini
Trapinch
Swablu
Bagon
Gible
Exeggutor (Alolan)
All of the above Dragon-type Pokemon with the addition of Deino are available in 7km eggs. Deino and all evolutions will also be available as shinies. The five-star raid encounter is Rayquaza.
Later in August, players can also experience two more limited-time events unlocked during the Pokemon Go Fest. The upcoming events include Enigma week and Unova week.
Dragon Week Research Tasks
The timed research tasks and rewards are not yet available. When the event goes live, we will update this section.
Pokemon Go Dragon Week FAQ
When is Pokemon Go Dragon Week?
Dragon Week is a limited-time event that starts on July 31, 2020 at 1:00 PM PDT. It begins simultaneously for all users worldwide.
What Pokemon can I catch during Dragon Week?
You will be able to catch Horsea, Dratini, Trapinch, Swablu, Bagon, Gible, and Alolan Exegguctor.