How to Use Accessories in Stranger of Paradise: Final Fantasy Origin Trials of the Dragon King
Here's how to use Accessories in the new DLC.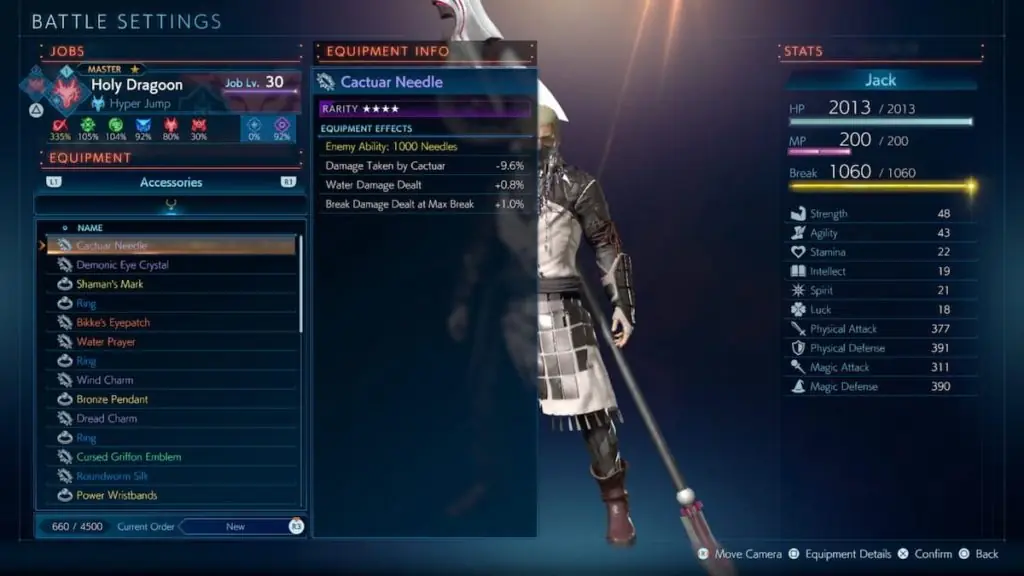 Stranger of Paradise Final Fantasy Origin's new expansion Trials of the Dragon King is sporting a lot of new features and one of them has fans excited. That exciting new feature is the addition of Accessories. Accessories have been a very big part of Final Fantasy gameplay for years now and bringing this feature back is surely going to be highly anticipated. Here's everything we know so far on how to use Accessories in Stranger of Paradise: Final Fantasy Origin trials of the Dragon King.
How to Use Accessories
Accessories grant special abilities different from your weapons or armor. You can only obtain these abilities through accessories, such as boosting weaker stats or granting very special effects. Accessories can even add extra options to your equipment customization. Some accessories will even have the ability to grant your character skills only enemies have had before known as "Enemy Techniques". A word of warning though, you can only equip just ONE accessory to each battle set.
Each accessory will like affect the stat or ability of whatever weapon or equipment you have on in your battle set as well. Be sure to check through different gear and upgrade them properly to see how more effective a different accessory might work with that customization.
Don't forget you can upgrade your equipment through the world menu, going through the Main Menu and clicking on the little house icon that takes you to the "Smithy" which will upgrade the special effect or dismantle your equipment. You can upgrade your weapons or pieces of our armor here. Click on the item you want, which brings up another meute, and select any "equipment effects" to upgrade. You can decide how much of your upgrade effect will be depending on how many upgrade materials you spend for the cost to upgrade. This process will surely come in handy as you choose which accessories to add to your battel set to help further booth your upgraded equipment.
Related: How to Unlock Bahamut Difficulty in Stranger of Paradise: Final Fantasy Origin Trials of the Dragon King