How to unlock the Captain in Risk of Rain 2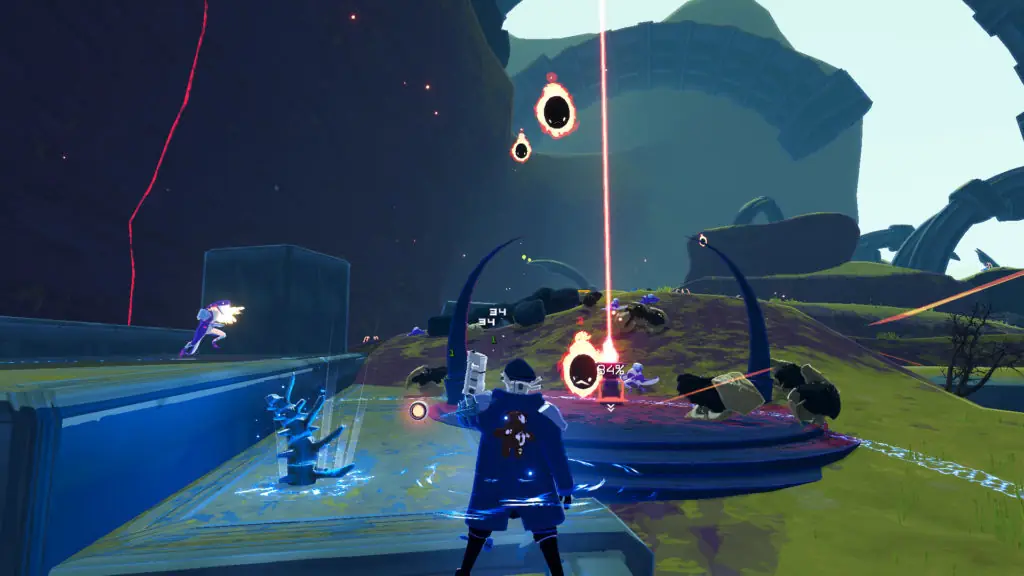 Risk of Rain 2 is officially out of early access and live on PC, Switch, PlayStation 4, and Xbox One. Players can enjoy a bunch of new content with the release, including a new character: the Captain. Here's how to unlock the Captain in Risk of Rain 2.
Please note there may be some spoilers in this guide. Turn back now unless you don't care and still want the information.
How to unlock the Captain in Risk of Rain 2
To unlock the Captain in Risk of Rain 2, you will need to reach Sky Meadow at any time during the run. It does not matter which level you encounter Sky Meadow. You will also have to interact with the regular (non-Artifact) teleporter.
Interacting with the outer pillars around the teleporter changes the destination, so be sure not to do that. After completing the event like usual, you'll get to Commencement. Run through this zone, killing all the enemies you come across, and eventually, you will reach the final boss.
Now, take down the boss, and you will unlock the Captain. That's all there is to it. The Captain has the following abilities:
Defensive Microbot: accumulate microbots that shoot down enemy projectiles.
Power Tazer: taser that deals 100% damage and shocks.
Vulcan Shotgun: chargeable shotgun that deals 120% damage.
Orbital Probe: up to three orbital probes dealing 1500% damage.
Orbital Supply Beacons: calls in a permanent supply beacon:

Resupply: recharges equipment
Healing: heals for 10% health per second
Shocking: shocks enemies, briefly stuns
Hacking: hacks nearby purchases to $0
Overall, the Captain brings some excellent support abilities to the team of survivors. His Orbital Probe move is also great against groups of enemies, and he has a lot of survivability. You can't go wrong with the Captain on your team.