Risk of Rain 2 Artifact of Command Pattern
We have everything you need to know about the Risk of Rain 2 Artifact of Command Pattern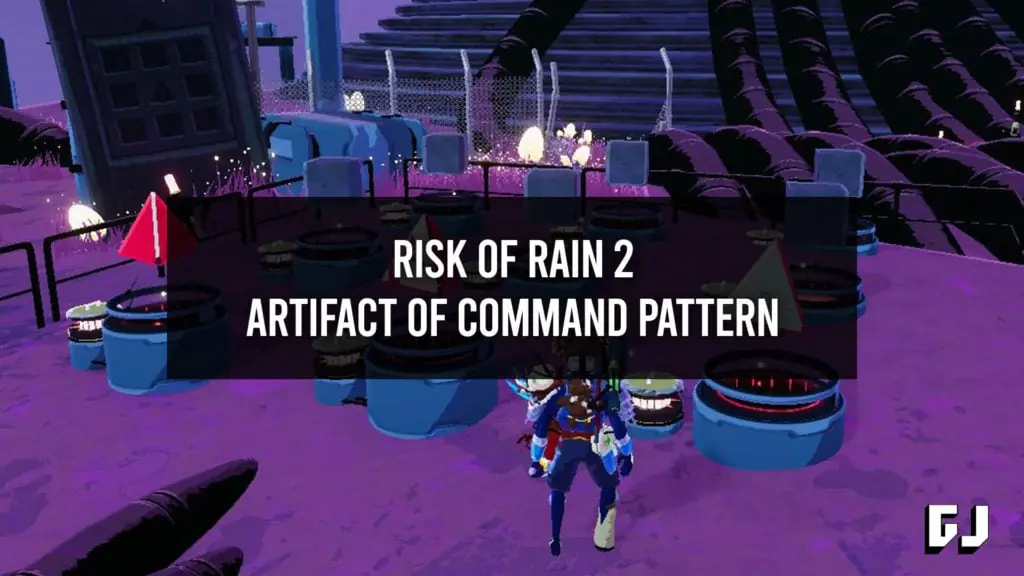 In Risk of Rain 2, Artifacts are special modifiers you can obtain that can subtly (or sometimes not-so-subtly) alter the way the game works, from changing what kind of items drop to the kinds of enemies that appear, just to give a couple of examples. Unlocking Artifacts requires you to enter special pattern codes, which are hidden in various points of the game on stone tablets. One particularly interesting Artifact is the Artifact of Command, and if you can't be bothered to find the pattern yourself, we got you covered. Here's what you need to know about the Artifact of Command in Risk of Rain 2, including its pattern.
The Artifact of Command allows you to select the items that drop while you're playing through a run. What this means in practice is that, instead of dropping regular items, enemies drop Command Essences of various colors corresponding to item rarities. When you interact with a Command Essence, you can have it transform into any item of that rarity that's currently available. It's a fun way to completely break the game.
Risk of Rain 2 Artifact of Command Pattern
To enter an Artifact pattern, you need to progress up to stage five of the game, Sky Meadow. At the very bottom of the stage is a large machine known as the Compound Generator. By interacting with the cylinder things sticking out of the ground, you can place geometric shapes that correspond with the Artifact patterns, then verify them using the nearby laptop.
If you're looking to get your hands on the Artifact of Command, the pattern you need to enter into the Compound Generator, starting from the top left, is:
Square Square Square
Square Square Square
Triangle Triangle Triangle
Enter that pattern into the generator and interact with the laptop to verify it. If the code is right, a large red portal will appear on the platform in front of you. Enter the portal, and you'll be taken to Bullwark's Ambry, with the Artifact itself suspended in a force field in the center of the area, surrounded by an Artifact Reliquary. You'll need to grab the Artifact Key and use it on the Reliquary to peel off a layer of its shield. Monsters will start spawning in at this point, and you'll need to kill them to get more Keys to break down the Reliquary. When the shield is gone, you can claim the Artifact and activate it at the start of your next run.