How to get the Reaper Spec (Urzan) in A Universal Time (AUT)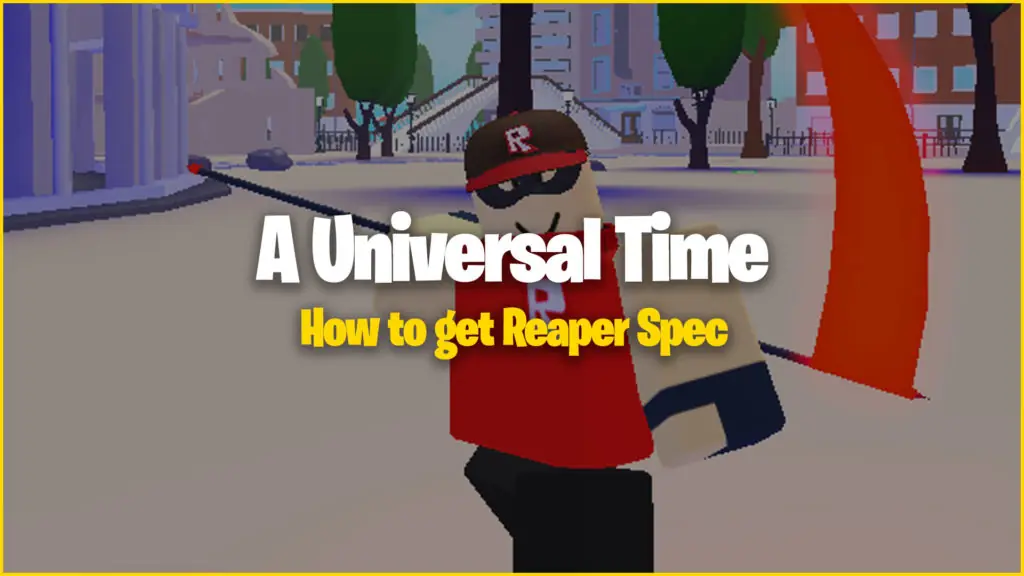 There is no official way to get Urzan, but you can certainly get the Reaper Spec in AUT. The process is exactly the same as obtaining Goku spec, but you'll need to select a different option in the final step of the quest chain. Whether or not you know how to do that, we'll explain everything you need to know. Here is our guide on how to get the Reaper Spec in A Universal Time (AUT).
As for obtaining Urzan, you will need to trade someone for it, so get ready to offer up a lot of good items. Urzan is essentially just a skin for Reaper, so it doesn't actually add any additional moves or anything. Regardless of if you want Urzan or not, we'll walk you through how to get the Reaper Spec in AUT down below.
How to get the Reaper Spec in A Universal Time
To get the Reaper Spec in AUT, follow these steps:
Speak with the Goku NPC
Obtain 7 Dragon Balls and return to Goku
Get and complete the Road To Strongest quest
Return to Goku and choose the World Ender option
First, you will need to find the Goku NPC. If you need help getting up there or are unsure of where to find him, you can refer to our guide on getting the Goku Spec in AUT. We have a walkthrough of an easy way to get up there since it's not as simple as walking straight up there. In short, the Goku NPC is on a mountain next to the park behind a row of houses.
Much like the Goku questline, you will need to obtain seven Dragon Balls. It's a long and tedious journey to obtain seven, but there are many ways to get them. The easiest way to get a Dragon Ball is from a chest. You can also get Dragon Balls from a tree in the park and from standing near a window in the house near the meteor crash site.
Next, you will need to complete the Road to Strongest. To complete Road to Strongest, you must obtain 1000 UC, inflict 100 damage, kill Dio once, block 100 damage, and take 100 damage. It's an easy quest compared to the last one. Out of all of these objectives, you might need to know where to find Dio. He spawns in the forest once every twenty to thirty minutes.
After completing the quest, return to Goku and speak with him once more. He will give you a list of options to choose from, and you need to choose World Ender to get the Reaper Spec in AUT.
AUT Reaper Moves and Controls
M1 – Regular attack
F – Consecutive Slashes (barrage)
R – Wither (range/melee/guard break)
T – Lost Soul (stun)
E – Soul Torment (consume soul)
V – Soul Embodiment (invisible, faster move speed)
G – Frightened Soul
A typical combo chain is two regular attacks into the Consecutive Slashes move, followed by two more regular attacks and Lost Soul. You can then follow that with two more attacks, cast Wither, and then two more attacks, finishing it off with a Soul Torment.
Using the "E" move, Wither, you can consume souls if you use it on enemies with low HP. The souls can heal Reaper for 100 damage and provide a damage-boost aura.
To learn how to get other specs, you can check out our A Universal Time section for more guides!