How to trade in A Universal Time (AUT)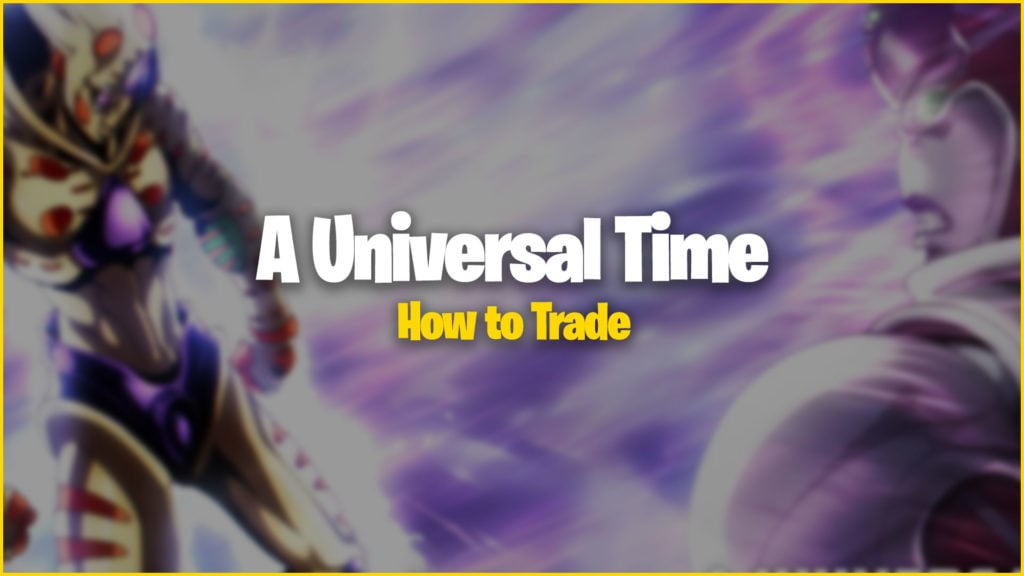 A Universal Time is a Roblox game with a lot of moving parts. When you first join the world, you may have no idea what's going on. Even completing the essential basics takes some figuring out. One of the aspects of the game that makes it fun is trading items and Stands with other players. In this guide, we will explain how to trade in A Universal Time (AUT).
How to trade in A Universal Time (AUT)
To trade with other players in AUT, you can follow these steps:
Join a game or private server with other players
Find another player to trade with
In chat, type "!trade playername"
Select the items you want to trade
Click the Accept button to complete the trade
The first step to trade in AUT is finding another player willing to trade with you. It's common sense, but you'll need to find another person who has items you need that you would like to trade Trading is a two-way street, after all, unless you find a generous soul to donate some items to your cause.
Next, you'll need to take note of the other player's name. Open up your in-game chat by pressing the "/" key or tapping on the chatbox on the top left of the screen. In chat, you need to type the word !trade followed by the player's name.
Here's an example. Your name is PlayerA and you're looking to do a trade with PlayerB. In chat, you would type this:
!trade PlayerB
A trade window should then pop up, with an area for you and the other player to put the tradable items. When you are both satisfied with the trade, you can click the accept button to complete the transaction. It may take between 10 to 20 seconds to complete the trade, so be patient and give it some time.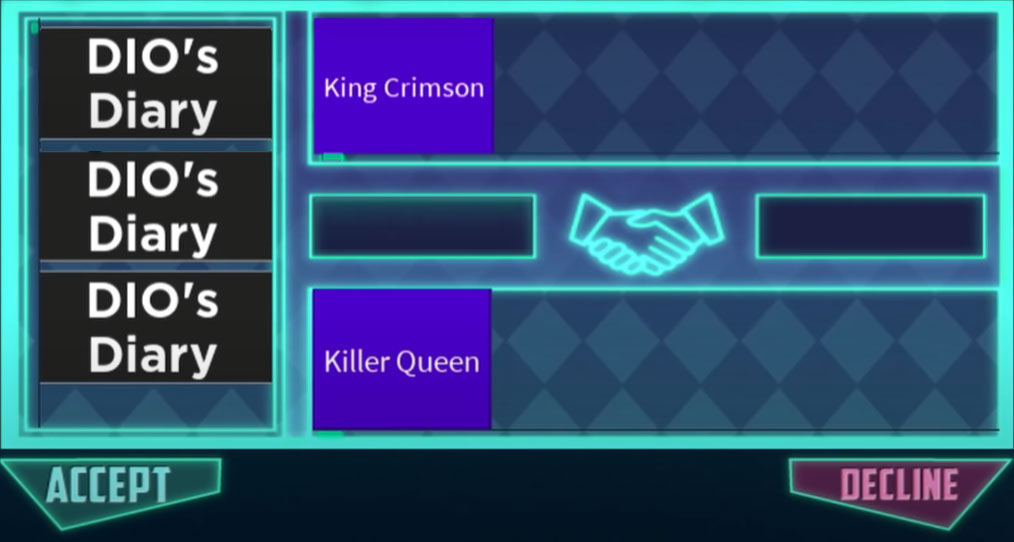 There's one thing to be aware of when you're trading with other players. You should unequip your Stand and be Standless unless you want to trade your current Stand with another player. Before a recent update, you were unable to trade unless you had a Stand equipped. That is no longer the case, and you should make sure to store your Stand in Ability Storage prior to opening a trade.
That's the basics of how to trade in A Universal Time (AUT). The trading system can sometimes be a bit buggy, so you might have to type the trading command in chat a couple of times for it to work. There is also a trading cooldown, so you'll need to wait a few minutes (around ten minutes) before engaging in another trade. Look on the bottom right of your screen to see if you are on a trading cooldown.
For more related guides and content, and a walkthrough for how to get different specs, check out our AUT section!
About the author