How to Get Stripy Belt Bag in Fall Guys Summer Squads Event
New side bag looks great.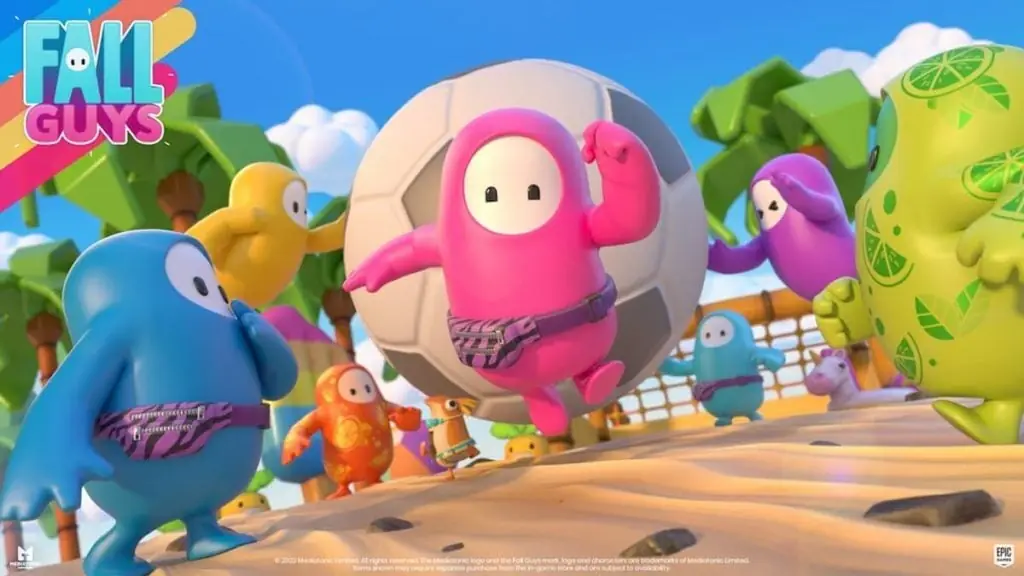 The Fall Guys Summer Squads event is the latest addition to the sprightly battle royale game. Similar to other events, the Summer Squads event offers a limited time. It will start on 21 July and end on 26 July 2022. The event offers many challenges and rewards which we have talked about on the website.
The Summer Squads event will also offer a special reward to the players. A new lower costume named Stripy Belt Bag will be available as a reward in the event. Let's have a look at how to get the new costume.
How to get Stripy Belt Bag in Fall Guys Summer Squads Event
The trendy looking Stripy Belt Bag will be available to players for 600 Tokens. It is part of the rewards in the game which also includes Fun in the Sun! Nickname, 200 Kudos, Summer Squads Banner and more.
The troublesome part is getting all Tokens to buy the costume. The developers will limit the event to six days and you will have to complete all the challenges to get the Tokens. Some tasks are easy like "Own a tail for 15 seconds in Any Show" challenge which you can complete automatically, as Squad Celebration starts with Team Tail Tag. However, the "Win Squad Celebration 3 times" challenge will become a tough hurdle to cross for the players. We recommend getting friends in the queue for this one.
That's all the tips we could give to get the new Stripy Belt Bag in the event.