How to Get Red Dye in Genshin Impact
Let's farm red dye!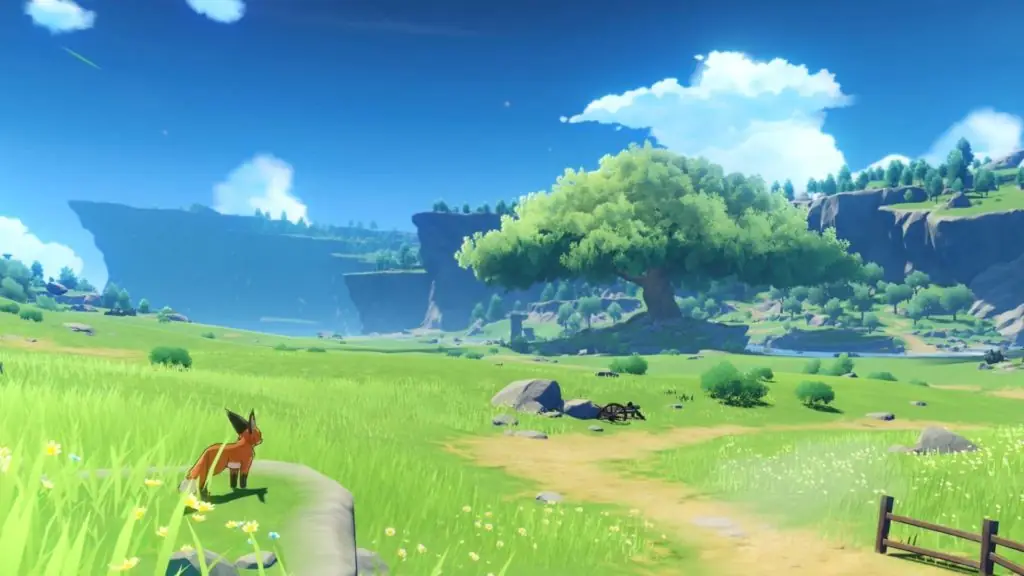 Genshin Impact 2.7 brought a number of new quests with new challenges and requirements. This is is similar from past quests where you need to create certain food to appease the NPC's. For instance, in the quest "On The Stage, Behind the Stage" you need to create some red dye. Dye in Genshin Impact is necessary if you want to create furniture pieces through the use of the Serenitea Pot. In this guide, we will teach you how to get red dye in Genshin Impact and how to use the Serenitea Pot to set up your base.
How to Get Red Dye in Genshin Impact
You can create red dye through crafting. When you click on a piece of furniture you have the option of crafting dye. In order to make red dye you need the following:
Sunsettia (1)
Carrot (1)
Valberries (1)
You can use red dye to craft furniture pieces, however, you need to deliver red dye & three pine wood to finish the 2.7 update quest "One The Stage, Behind The Stage". If you want, you can locate Sunsettia, which is located all around the Mondstadt region.
What Is Red Dye Used For?
When you unlock the ability to use a Serenitea Pot you have access to your own personal home. You can add furniture, place favorite Genshin characters in it to give you gifts, and can earn primogems through the trust rank. A trust rank is increased after you create furniture pieces for the first time. Rewards included can range from primogems, blueprints, & Vial of Adeptal Speed. In order to unlock this feature in the game you need to reach Adventure Rank 28 and complete the Archon quest, Chapter I Act III: A New Star Approaches. Once you complete this a new quest will unlock called "A Teapot To Call Home".
That's all the information we have on earning red dyes through Genshin. There are other dyes out there such as the blue and yellow dyes that can be made using various materials found on the map. These dyes can be used to create furniture, so it's important, to stock up on materials so you can build the housing items.
Related: How to Unlock Yelan in Genshin Impact
Be sure to also check out Genshin Impact latest June codes to unlock primogems you can use to get Yelan!