How to Get Brother Steven as an Ally in Fallout 76
He's so dreamy and mysterious.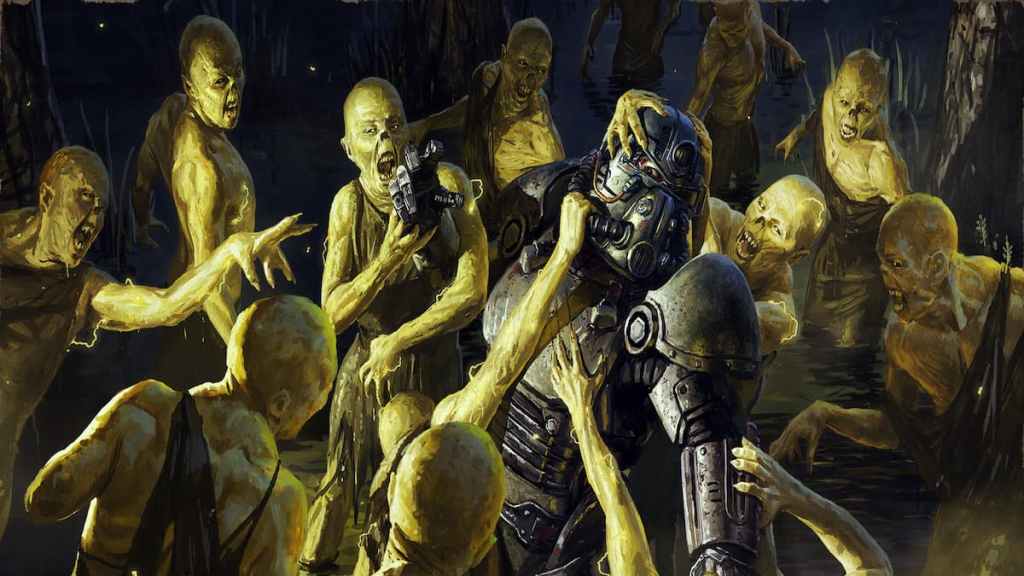 February 28th has given us the release of Fallout 76 season 12. With this new season comes a gamut of things to unlock such as, new skins, new posters, home decor and many other Cryptid themed things. As you go along through the season pass you'll slowly unlock items that align with the Mothman cult, and soon you will have a member become a friend, he'll even stay at your camp. In this guide we will go over how to get Brother Steven as an ally in Fallout 76.
How to Get Brother Steven
As you keep playing this new season you will slowly start to unlock some very creepy things. At rank 35 you will gain access to the spookiest reward yet. A new ally named Steven.
Steven is a member of the Cult of Mothman in Appalachia. He worships the red-eyed Mothman and opposes the Enlightened. He is also very fond of taxidermy and, you can catch him around your camp making some new dolls or whatever you want to call them. If Steven is your current ally he will also give you an XP buff via the Blessings of the Mothman. Not to mention, sometimes he sells some weird items. And if you turn your back on him long enough he will bow down in worship to the Scarberry shrine.
Related: All Cryptid Rewards and How to Unlock Them in Fallout 76
So far it seems that Bethesda has done an amazing job of nailing the creepy but comforting aesthetic those who are obsessed with cryptids love. And it's even cooler that there's a character in game who is sort of a representation of all cryptid fans, minus worshiping Mothman, right?
---
Please check out Gamer Journalist on Facebook to join the discussion and keep up to date with our content.
About the author