How to Complete The Stagger Effect Pt 1 in Final Fantasy 7 Remake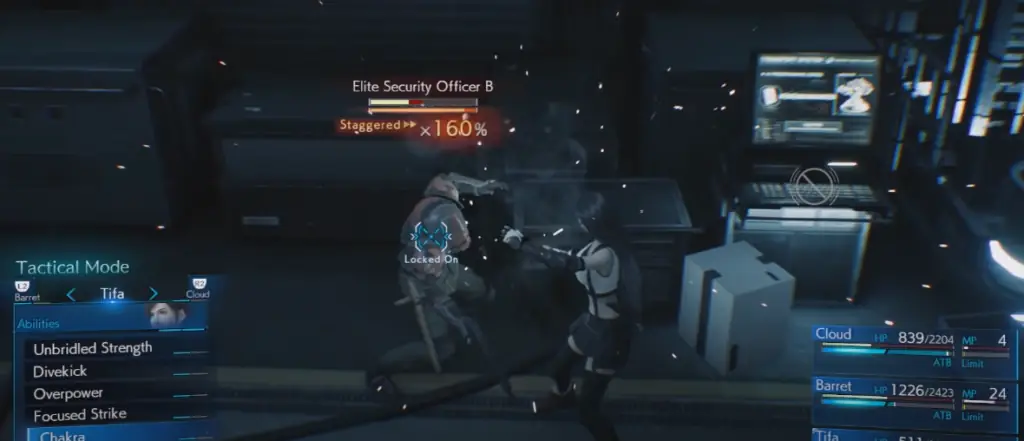 This guide explains how to complete The Stagger Effect Pt. 1 in the Final Fantasy 7 Remake. It is Battle Intel Report 3 and one of the many side missions you will have to complete. The second part of The Stagger Effect is much more straightforward than part one, and it's likely you've already completed part two. Part one, however, proves to be confusing unless you understand what exactly needs to be done.
How to Complete The Stagger Effect Pt. 1 in Final Fantasy 7 Remake
For Battle Intel Report 03, The Stagger Effect Pt. 1, you will need to use unique abilities on staggered enemies and charge the ATB gauge 10 times.
The "unique abilities" text is what might throw you off in this challenge. This refers to the unique triangle ability on the controller. It's not immediately apparent and can probably be worded a little more clearly.
Completing this challenge might be difficult for you due to the fact that enemies die so quickly. When you stagger something for this challenge, your ATB gauge cannot be full. As soon as the enemy is staggered, you need to be able to use your triangle ability and fill the ATB gauge to get credit for the mission.
If your gauge is already full, you won't get credit because one of the prerequisites here is to "charge the ATB gauge" on the staggered enemy. The mission ends up being a little more difficult than we originally thought, but once you understand what needs to be done it's not too bad.