How to Break Weathered Rocks in Genshin Impact
I Ain't Afraid of No Wenut!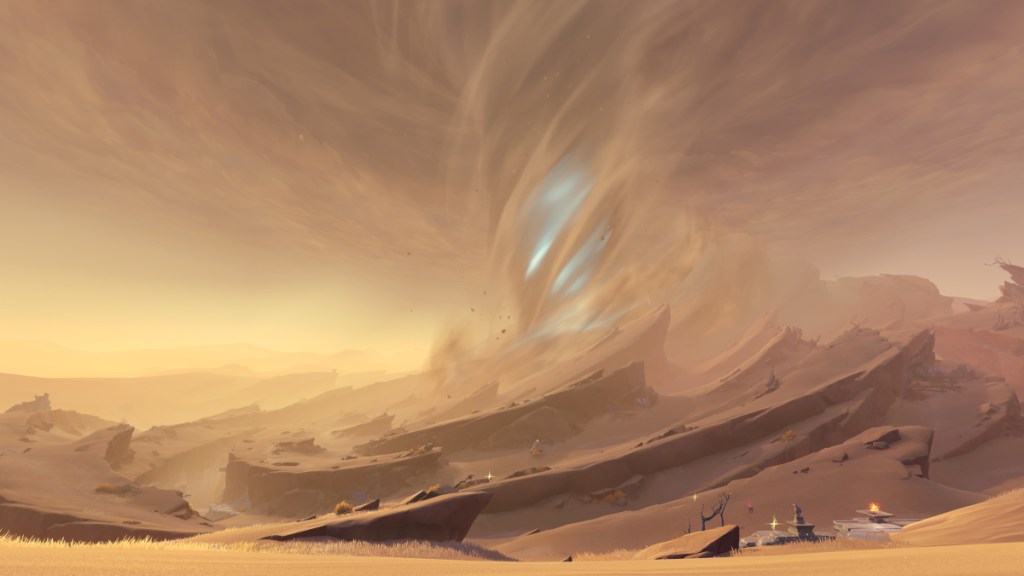 The latest update for Genshin Impact, entitled "The Exquisite Night Chimes" brought several new features, including a new area called the Desert of Hadramaveth. In this desert are Weathered Rocks which can be broken for rewards. But, the question of the day becomes: how would you begin to break these rocks?!
How to Break Weathered Rocks in Genshin Impact
It's really quite simple. Because none of your existing weapons are strong enough to break the Weathered Rocks, you'll need … something stronger. In this area, you should see a creature known as the Wenut. This creature can be lured to a specific location and their attack can be used to break the Weathered Rocks.
There's a chance that this process might be somewhat stressful. Especially if you've never done it before. But after a few attempts, you should be able to get the hang of it.
Where to Find Flying Serpent in Genshin Impact
In addition to the Wenut, another creature exists within the Desert of Hadramaveth. This wildlife creature is called a Flying Serpent, and despite its name, it can't fly. It drops Mysterious Meat when defeated.
When Did Genshin Impact Update 3.4 Release?
Genshin Impact update 3.4, entitled "The Exquisite Night Chimes" launched on January 18, 2023. It's the latest update for the game, which initially launched on September 28, 2020. It's been rumored that we'll see up to update 4.3 by the end of the calendar year 2023, if a leaker is to be believed. If this leak ends up being accurate, that would mean most updates will go live about a month before the next one. There are some cases where that ends up not being true, but … again, take this leak with a giant grain of salt.
---
We hope you found this Genshin Impact guide helpful! For more content like this, check out Gamer Journalist on Facebook! And, in the meantime, take a look at our other guides, such as Genshin Impact – What is Silly Wisher? Answered and How to Unlock Missive Windspear in Genshin Impact.