Honkai Impact Codes (February 2023)
Our Honkai Impact codes list will get you those crystals, asterite, coins, and outfits for free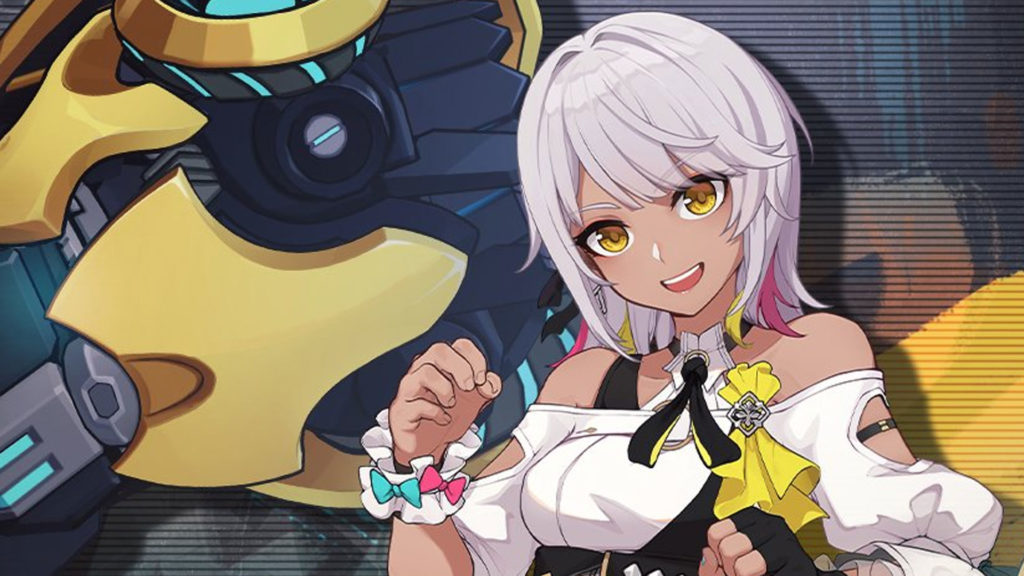 Honkai Impact 3rd is an action RPG developed by Mihoyo for mobile devices and PC. Mihoyo has gained popularity since its global release of Genshin Impact, so many fans may be interested in giving their previous title a shot. Honkai Impact 3 boasts an engaging story with evolving chapters. As a gacha game, players are always looking for ways to get Crystals, Gold, and materials, and that's where these Honkai Impact codes come in handy.
Whether you need to restore your Crystals or you want to keep stockpiling for a special featured banner, this Honkai Impact codes list will come in handy for you. Remember to bookmark this page and check back often for updates. We always have the latest codes and will actively check them to make sure they work and move any expired codes to the appropriate section.
For other codes and freebies, you can check out our Genshin Impact codes, Seven Knights codes, and Summoner War codes.
All Honkai Impact Codes
Last checked: November 9, 2022. Added 2 new codes.
MIDNIGHTCARNIVAL — x2 Boosters (NEW)
LISUSHANG — x9,999 Coins, x1 Battlesuit Trial Card Option, x1 Starless Rift (NEW)
Expired Honkai Impact codes
60AHDASFBLAFL — 30 Crystals, 2,888 Asterite, 1x SSS Trial Card Option
ARROWOFNOVAE — 9,999 Coins, 1x Battlesuit Trial Card Option, 1x Starless Rift
TRUELOVE — 30 Crystals, 3,000 Asterite, 1x SSS Trial Card Option
DREAMYEUPHONY — 68,888 Coins, 2,888 Asterite, 1x Stamina Potion
JKABCNFNL59LK — 30x Crystals, 2,888 Asterite, 1x SSS Trial Card Option
REACHFORZENITH — 200 Crystals
SUMMERWIZVALKS — 100 Crystals
JKSSDNFNL58LK — 30 Crystals, 3K Asterite, 1 SSS Trial Card Option
QB6BY964E34B — 100 Crystals.
CTNTH8T52XR3 – 30 Crystals, 2,888 Asterite, and one SSS Trial Card option
APONIAV57 – 9,999 Coins, 1x Battlesuit Trial Card Option, 1x Starless Rift
HI3SPRING
FANDOMCARNIVAL
LOVESTAN
STARGATERUNNER2022
GT7SGQSL3ECX
SWEETGIRL
2B7TZ8TMJZGF
9B7AG9TM3FCK
BA7AH9A43WD7
BSPBHRS5KY33
EAPAG8TLKG2T
EAPTY8TL2ZRB
ELUY8G2T9P
ELYSIA02
EUUYGC4WRF
EVUGGACW5P
GMUGGG2X7X
GMUGHCLS5X
GMUWGCKTM7
GUUE8C5T5F
GVYEGG5NPX
ICHLIEBEIDCH
MISSPINKELF
MOTHS10
MT6TGQB4JFTT
OOHSUMMER
OUROBOROS
PB6BY9BLKXCB
QB6SHRSLJZQ3
RTPAZ8A4KZ7F
SEELECUTE
ST7SG8ALJG87
TB6BZQT43YZT
WLUGHCMSMF
WSNSZRA4JZ3F
WUUEHCKWMX
XAPAGQSMKHJ7
YLYEGC5N97
How to redeem Honkai Impact codes
Here is how to redeem codes in Honkai Impact:
Launch Honkai Impact 3rd
Tap on your player level
Navigate to the Account tab
Find the Exchange Rewards section
Enter a working code into the code redemption box
Tap on the Get button
You can copy and paste all codes directly from our list into the game to avoid any typos. Ensure there are no extra spaces after each code, or it could say the code is invalid. After entering the code, it will immediately show you all the rewards, and you can click the Get button to claim them!