GTA Online Expansion The Criminal Enterprises Adds New Missions, Weapons, Vehicles
It feels good to be bad.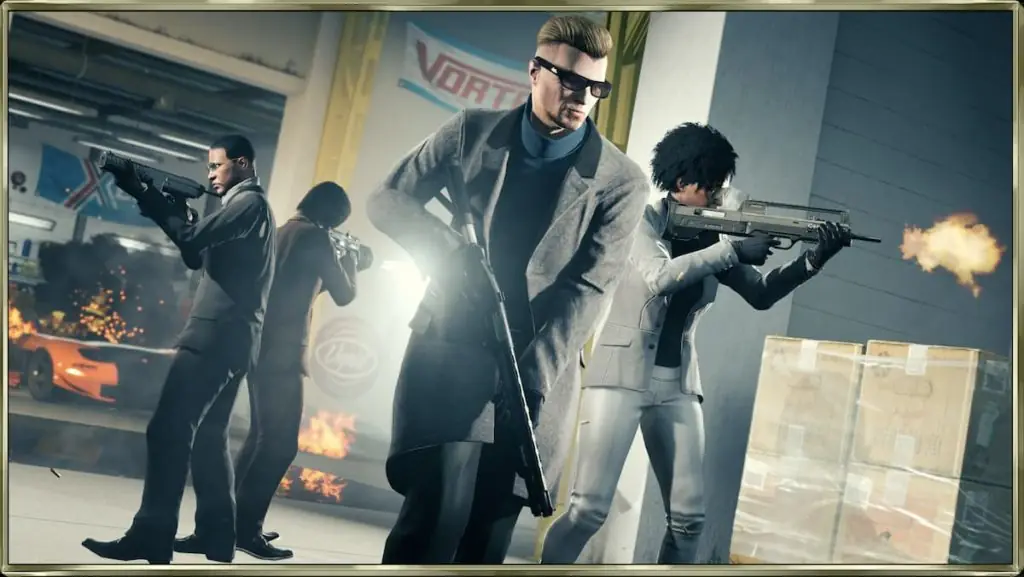 Rockstar Games announced The Criminal Enterprises, a brand new update to Grand Theft Auto Online will be coming July 26. In the update, players will have to team up with the International Affairs Agency (IAA) to look into gas price gouging on behalf of the corrupt Duggan petrochemical family. Players can either go in alone or with up to three others as they initiate Operation Paper Trail and investigate the Duggans.
A Brave New World, and Brand New Cars
In addition to The Criminal Enterprises' admittedly true-to-life main plot, players will see the world grow exponentially following Grand Theft Auto V's launch on PS5 and Xbox Series X|S. An assortment of brand new vehicles will be unveiled throughout the summer and beyond, including new Tuners vehicles. If you are an OG vehicle enthusiast, however, fear not! This update will allow you to customize those cars even further than you might expect. For those on the latest generation of consoles, a brand-new ride will be available later in the summer, as well. It's a good time to be a motorhead in GTA Online.
Criminal Enterprises Expands Your Business in GTA Online
Business is booming as they say. Whatever criminal activity or organization you have in GTA Online, Criminal Enterprises looks to expand that even more so. The four areas most affected are Executive Office, Clubhouses, Gunrunners, and Nightclubs.
Executive offices now have a new staff member. Meet Lupe who will help you with some Special Cargo. Executives now have new opportunities as well with a new side gig delivering the Special Cargo from the Warehouse to the docks. There's also two new sources of Special Cargo as well.
For Clubhouses, you're getting an additional room. The biker clubhouses will now have their own personal Custom Bike Shop. MC Presidents can change bikes to their specifications and make deliveries for cash. New Clubhouse Contracts offer the way to increase your influence and make additional money as well. But there's also new work as well in a form of a liquor run for your bar called Bar Resupply.
For gun runners, you can now make deliveries to Ammu-Nation for additional income. The expansion comes with two Resupply Missions for you to continue your reign of crime. For Nightclub owners, a new contact Yohan will help you with Club Management missions. There's two new challenges for you to undertake.
Making Those Dolla Dolla Bills
Everybody loves to make more money, right? The Criminal Enterprises will increase the payout for original Heists, as well as The Doomsday Heist. In addition, Bodyguards, Associates, MC Members, and other roles will receive increased payouts. If that wasn't enough, Race and Adversary Mode payouts will also receive a permanent boost, thereby changing the game's economy forever.
Related: How to Make Money Fast in GTA Online
But wait! That's not all! This update will also reduce the effectiveness of the Oppressor Mk II's homing missiles and make it much easier to restore health with easier access to snacks and armor, and more! Interested players should keep an eye out for a full list of changes and improvements coming soon.
Stick with Gamer Journalist for more on GTA Online: The Criminal Enterprises as it's made available!