GTA San Andreas Slamvan Location
For your own health, don't touch anything the inside of the car.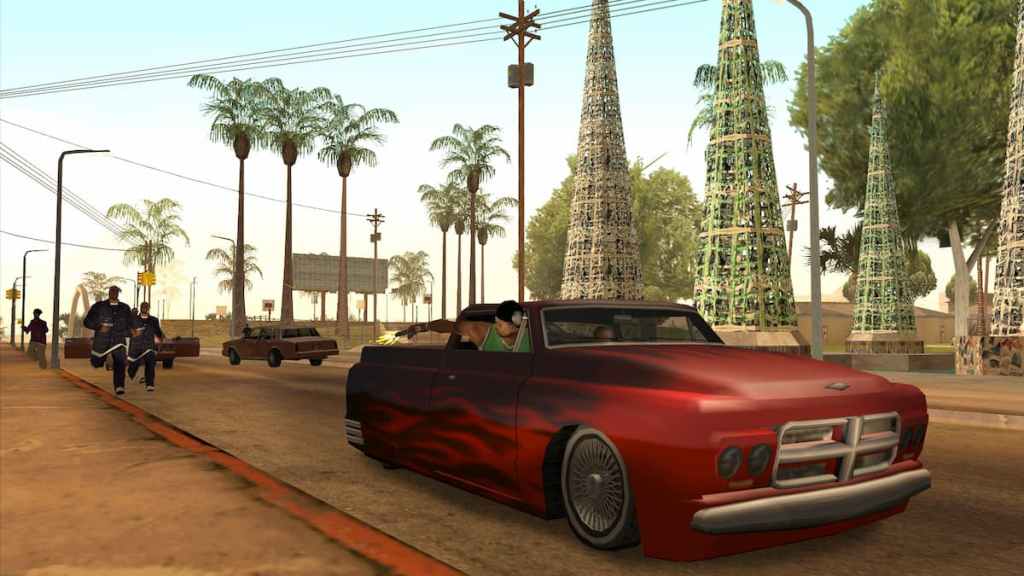 If you're cruising around GTA San Andreas, you'll want to keep an eye out for some hard-to-find vehicles. We're, of course, talking about the import/export lists that players will find during the course of the game. The list is useful for those who want to make an extra buck and pick up some sick wheels in the process. So, let's catch a ride and take a look at the GTA San Andreas Slamvan location.
The Slamvan is the name of the first car on the second list of imports/exports. And while the name might not make a ton of sense right now, the main location you'll find this one should be more than enough of a clue.
Where to find Slamvan in GTA San Andreas?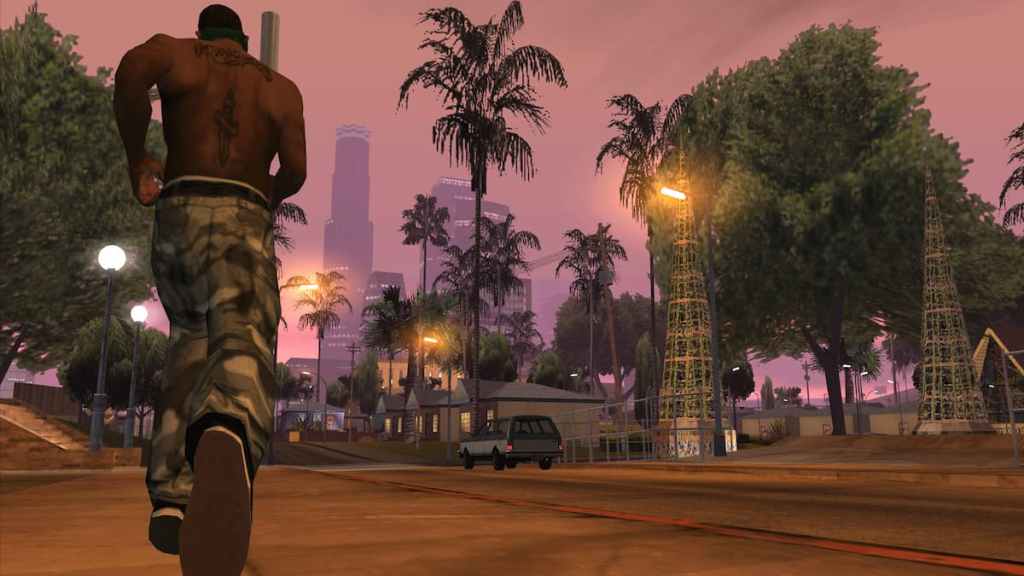 The Slamvan is in El Corona, Los Santos, waiting for you behind an adult entertainment shop. Near the end of a residential housing area, you'll find a store selling items meant for the bedroom, along with other similar merchandise. Furthermore, right behind the store, you should see the trusty Slamvan we've been searching for. One can only surmise what an adult store needs with a Slamvan…maybe just everyday grocery shopping?
Related: All UFO Locations in GTA Online Halloween Event
If you're lucky enough to find the Slamvan behind the store, then you can hand it off to the import/export location. However, players have been experiencing difficulties when it comes to acquiring this car. Sometimes, when approaching the car, you might find the car locked, restricting you from taking off with it. This situation is caused by a number of reasons.
If you haven't progressed enough to receive import/export lists, then finding this Slamvan early will result in the car being locked and unusable. Furthermore, once you get the list, the Slamvan still has a 50% chance of being alarmed and a 10% chance of being locked entirely. So, at the end of the day, it might come down to random chance, forcing you to come back another time to snag the Slamvan. Let's just hope they don't "use" the car anymore while you wait.
---
Follow our Facebook page for more gaming news and updates. Check out our other articles like 'How to Skip Cutscenes in GTA Online' and the 'Best Agency to Buy in GTA 5'. For more guides, lists, and reviews on all things gaming, stay locked in right here at Gamer Journalist.
About the author