Genshin Impact Version 1.6 release date, update, overview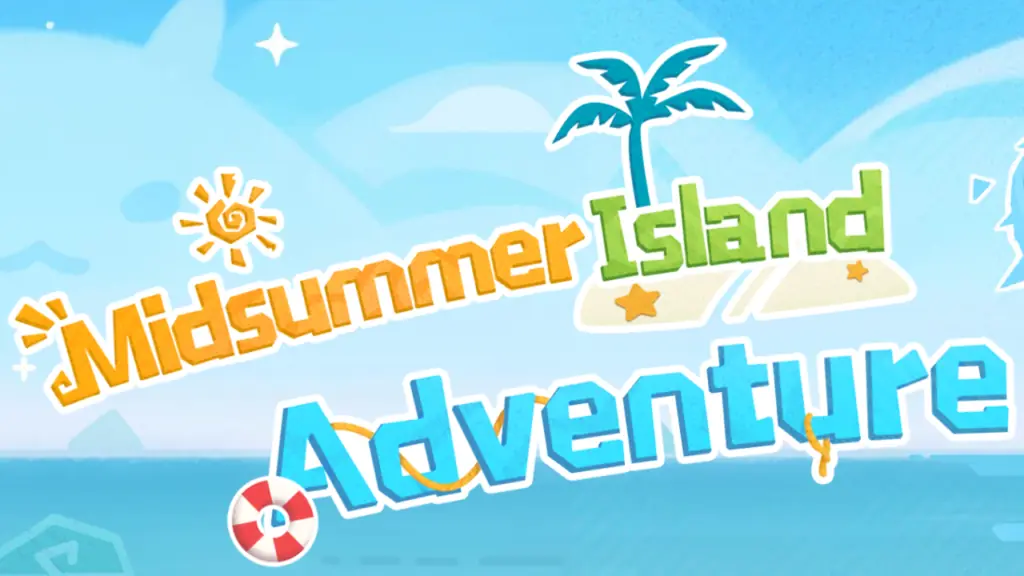 It's time for Genshin Impact players to check their in-game mailbox! MiHoYo recently sent out a brief interactive overview of what is coming in Version 1.6, along with a reward for completing and sharing the activity. You'll obtain two rewards of Mora; one for sharing it on social media and another for clicking through all the options the activity has to share. In this guide, we'll provide an overview of Genshin Impact version 1.6, including the release date, new content, and more.
Now, let's take a look at what exactly is coming to Genshin Impact in Version 1.6, "Midsummer Island Adventure." For even more details, check out the lengthy but enjoyable Version 1.6 Special Program video.
What is the Genshin Impact 1.6 release date
The Genshin Impact 1.6 release date is set for June 9, with maintenance beginning on June 8. Previous updates have taken around 5 hours of server maintenance to complete, meaning players were unable to play during that time. Server maintenance may take several hours for this major content update.
What's New In Genshin Impact Version 1.6?
There is a lot of new content coming in Genshin Impact version 1.6, including:
Locations
Quests
Skins
Weapons
Enemies
Serenitea Pot updates
New Location
Players will finally be able to explore a new area of Teyvat with the introduction of the Summer Archipelago Islands. Due to the nature of the islands, a new water skiff system is in place to help traverse the area.
New Quests
It was confirmed in the official Version 1.6 Special Program that the Archipelago would contain new World Quests to complete. In addition, players can expect the "Chapter II: Prologue" Archon Quest called "Scarlet Leaves" to take place on the islands.
New Character Skins
Jean and Barbara will be the first characters to receive new cosmetic skins/outfits. Check out our article on it here!
New Weapons
Freedom-Sword (sword), Dodoco Tales (catalyst), and Mitternachts Waltz (bow) are three new weapons being introduced in Version 1.6.
New Enemy
It wouldn't be a new Genshin Impact location without a new boss fight, so get ready to face the "Maguu Kenki". The Maguu Kenki is described as a mechanical creature that wields a powerful sword. After being weakened to a certain HP, the Maguu Kenki will create a ghostly version of itself to help attack you. It also has a large body shield with the appearance of a facemask to intimidate its enemies. This will most likely be the boss fight needed for one of Kazuha's Ascension Materials.
Serenitea Pot Updates
New furnishings will make an appearance in Version 1.6, as well as a new system that allows players to invite characters they own to stay in their Serenitea Pot. While the characters are there, they will slowly earn Companionship Experience (which comes in handy for those interested in unlocking new character voice lines and story information).
Upcoming Events in Genshin Impact Version 1.6
There are at least five confirmed events planned for Version 1.6. Of course, players won't want to miss out on the fun (and the rewards), so check out the event names and descriptions in the pictures below to learn about each!
Midsummer Island Adventure
This will be a series of activities that will utilize the water skiff, gliding, and bombs. Here's a list of each of the activity names:
"Main Cannon, Make Ready…. Fire!"
"Whirlpool off to Starboard… Full Speed Ahead!"
"Samurai Sighted… To Arms!"
"Harapastum Bombs Loaded… Blow 'Em Away!"
Never-Ending Battle
Kaboomball Kombat
Legend of the Vagabond Sword
Echoing Tales