Genshin Impact: Barbara and Jean Cosmetics Cost Real Money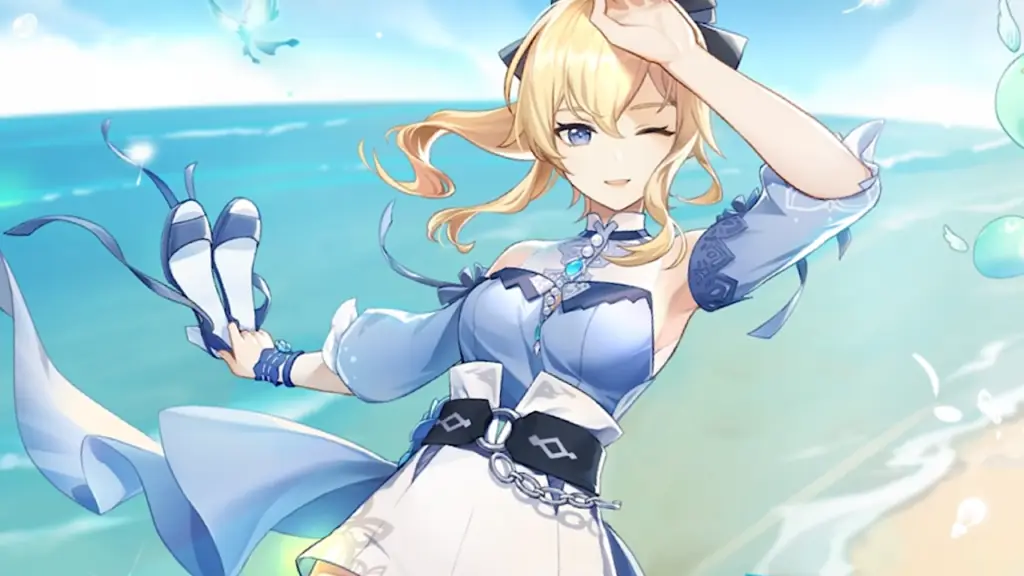 Many Genshin Impact fans have been expecting alternate cosmetics for their characters since the beginning, especially with the introduction of different Wind Glider styles. Finally in Version 1.6 of Genshin Impact, we will see two characters receiving new outfits.
Mondstadt's lovely sisters, Jean and Barbara, will be getting new Summer outfits to celebrate the upcoming Archipelago Adventure. While some players may have to wait longer for their favorite characters to see a new outfit, Jean and Barbara's new outfits are a promising start and give hope for future cosmetics in the game.
How To Obtain Barbara's New Outfit "Summertime Sparkle"
After Version 1.6 is officially released, there will be a limited time period where players can earn Barbara's outfit by participating in new event content. You'll have to collect enough Echoing Conches (a new even item) in order to unlock the skin for free. More specifics of how to obtain Echoing Conches won't be known until the new version drops, however. For more information on the event, check out Genshin Impact's Version 1.6 Special Program.
Once this event ends, though, players may only obtain the skin by spending Genesis Crystals. As a friendly reminder, when you spend real money in the game, you are purchasing these Genesis Crystals. You can then convert Genesis Crystals into Primogems to buy Wishes, or you can spend them on some Item Bundles in Paimon's Shop. "Summertime Sparkle" will cost 1680 Genesis Crystals after Version 1.6 ends.
How To Obtain Jean's New Outfit "Seabreeze Dandelion"
Unlike Barbara's, the only way to obtain Jean's new cosmetic is to purchase it with real money. Until the next version update is released, "Seabreeze Dandelion" will cost 1350 Genesis Crystals. After this version ends, however, it will cost 1680 Genesis Crystals (like Barbara's). So for those looking to save some money, make sure you purchase Jean's outfit before Version 1.6 ends.
This begs the question: will future 5-Star Character cosmetics only be purchased with real money? Most likely, it seems that 4-Star character cosmetics may be earned through events, while 5-Star character cosmetics may be solely an opportunity for MiHoYo to incentivize their products, much like the characters themselves.