Genshin Impact Swan Quiz Answers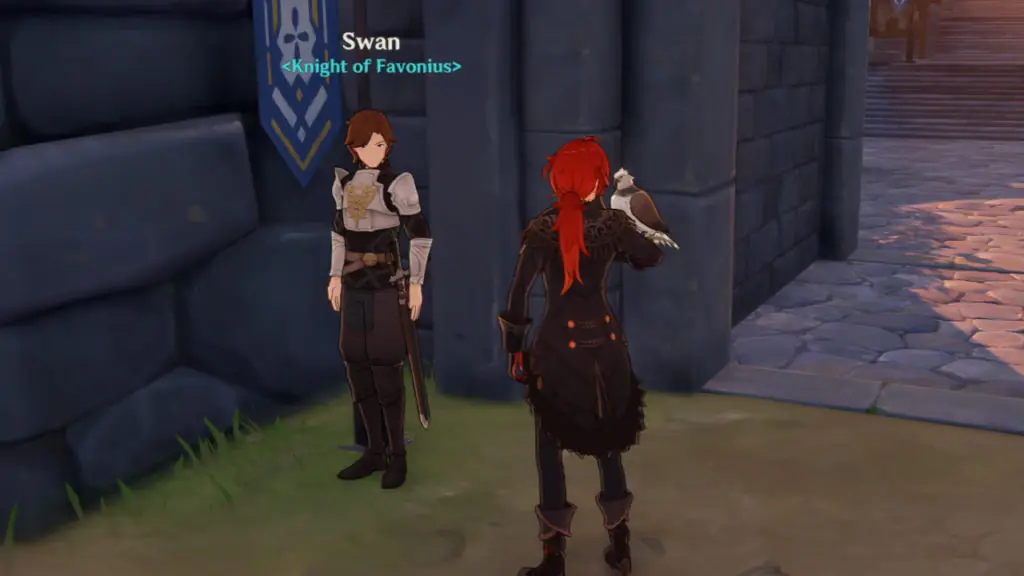 Looking for the Genshin Impact Swan quiz answers? While you progress through Teyvat, you'll encounter lots of world quests that are useful in gaining levels. Some of these quests can grant some much-needed Adventure Experience or even rewards, including items for your characters. One quest, in particular, is from one of the Knights of Favonius named Swan.
Swan hangs out in front of Mondstadt, guarding the bridge and welcoming all the newcomers to the city. Early on in your adventures, he'll ask you some routine questions designed to test new recruits and their knowledge of the Knights of Favonius and Mondstadt. Here are the Genshin Impact Swan quiz answers, in case you need some help and want to maximize your rewards.
Genshin Impact Swan Quiz Answers
The questions are fairly straightforward, and answering them incorrectly still grants you some rewards. However, some tricky questions might throw you for a loop. Here are the quiz questions and answers:
What are the ruins to the northwest of Mondstadt Called? Stormterror's Lair.
What is the proper term to address a stranger in Mondstadt? Strange yet respectable traveler.
What is Jean's official title? Acting Grand Master.
What is Lisa's official title? Librarian.
What is Amber's official title? Outrider.
What is Kaeya's official title? Cavalry Captain.
Answering Swan's questions will get you some rewards like experience and items, along with the world quest completion. For more Genshin Impact content, you can check out our guide on Character Ascension Materials to know what materials you need to level your characters.