What are the required materials for Eula in Genshin Impact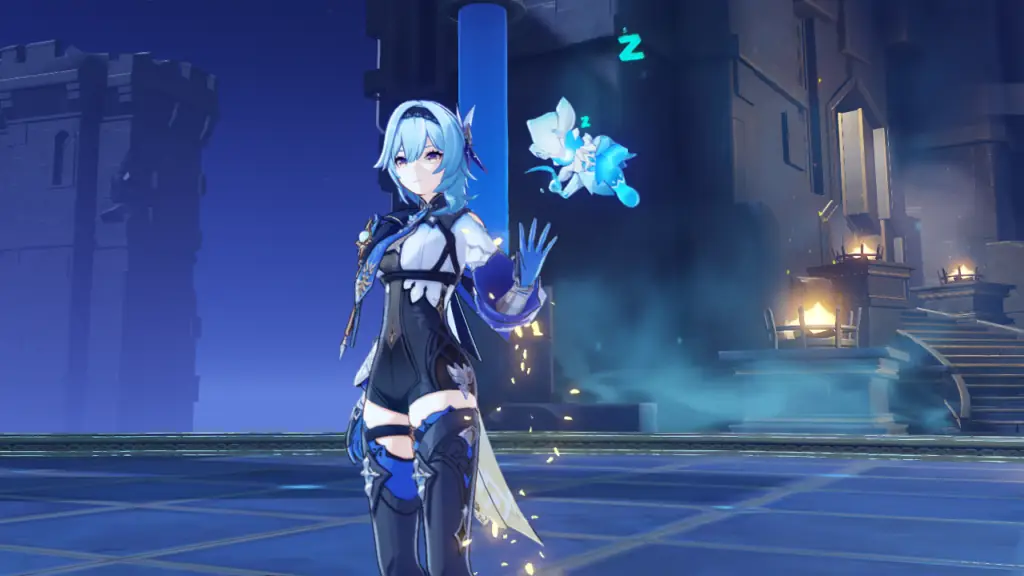 You may be lucky enough to receive Eula from Genshin Impact's Character Event Wish "Born of Ocean Swell" until June 1st, 2021. If you are, then you're going to need quite a few materials to level her up and make her as powerful as she can be. So, what are the required materials for Eula in Genshin Impact? This guide will help you know what you should start collecting now.
What Are the Required Materials for Eula in Genshin Impact?
Here are the required level-up and ascension materials for Eula in Genshin Impact:
Talent Level-Up Materials
Teachings of Resistance (x9)
Guide to Resistance (x63)
Philosophies of Resistance (x114)
Damaged Mask (x18)
Stained Mask (x66)
Ominous Mask (x93)
Dragon Lord's Crown (x18)
Crown of Insight (x3)
Character Ascension Materials
Shivada Jade Sliver (x1)
Shivada Jade Fragment (x9)
Shivada Jade Chunk (x9)
Shivada Jade Gemstone (x6)
Crystalline Bloom (x46)
Dandelion Seed (x168)
Damaged Mask (x18)
Stained Mask (x30)
Ominous Mask (x36)
You will also need a whopping 4,957,500 Mora to reach Level 10 for all three of Eula's Talents. To reach Ascension Level 6 (AKA: Character Level 80+), you will need 420,000 Mora.
Damaged Mask+
Damaged Masks are one of the materials Hilichurls can drop when defeated in battle. This means you can find them just about anywhere, but if you're having a hard time tracking down some Hilichurl try using your in-game Adventure Handbook's enemy navigation feature. Use an Alchemy Table to craft Stained Masks and Ominous Masks from Damaged Masks if you are at a lower World Level.
Teachings of Resistance+
Getting your hands on some Teachings of Resistance may require some planning. This Talent Level-Up Material can only be obtained from the Forsaken Rift Domain on Tuesday, Friday, or Sunday. Again, if your World Level is lower, use an Alchemy Table to turn Teachings of Resistance into the Guides/Philosophies of Resistance you need.
Dragon Lord's Crown
Once a week (resets every Monday), you can fight Azhdaha's Trounce Domain in hopes you'll receive one of the rare Talent-Level Up Materials: the Dragon Lord's Crown. Check out our Azhdaha Battle Guide for some help!
Please note: this guide was made using the version of Azhdaha seen in Zhongli's Story Quest, so it does not cover the entire Trounce Domain fight. That said, it does break down Azhdaha's attacks very well, which will definitely come in handy.
Crown of Insight
Crown of Insight is a very special material used to reach Level 10 of a Talent. You will only need 3 of these (1 for each Talent), however you can only receive them by participating in certain events. Consider this your friendly reminder to stay up-to-date on Genshin Impact's events!
Shivada Jade Sliver+
There are actually a number of ways to get this kind of Character Ascension Material. You can either convert any of the other elemental Slivers into a Shivada Jade Sliver using the Alchemy Table, purchase some from the Souvenir Shops in Mondstadt and Liyue, or by fighting any of the following bosses (as long as they are Level 40+):
Primo Geovishap
Cryo Regisvine
Cryo Hypostasis
Wolf of the North
Crystalline Bloom
The only way to obtain this material currently is by fighting the Cryo Hypostasis (a newly added boss fight as of Version 1.5). Prepare for battle using our handy Cryo Hypostasis Battle Guide.
Dandelion Seed
Dandelion Seeds are a rather common material found all over Mondstadt, with a good number of them being right outside the city's main walls. You will need to use an Anemo attack on the plant in order to collect the seeds. You're going to need a lot of them, and they take 48 hours to respawn, so you better start now!