Genshin Impact Childe Banner: Farewell of Snezhnaya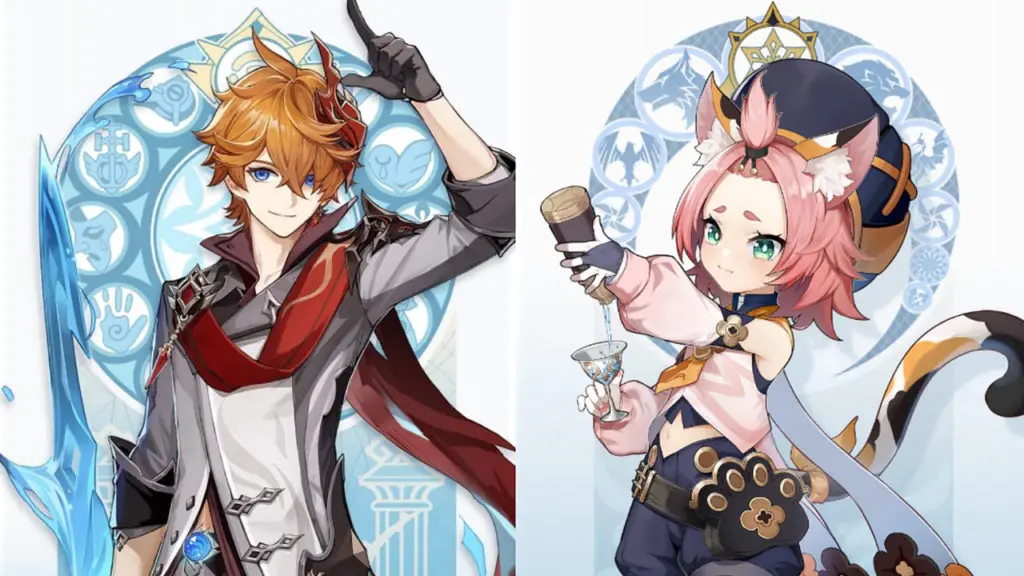 A major content update for Genshin Impact is coming in early November, and so is another featured character banner. Genshin Impact 1.1 update features tons of new changes and additions to the game, including Condensed Resin and a City Reputation system. A few new characters are coming as well, including Xinyan, Diona, Zhongli, and Childe. The Genshin Impact Childe banner will be first up on the list. Here's everything you need to know.
Genshin Impact Childe Banner
The Genshin Impact Childe banner will become available on the same day as the content update, November 11. Farewell of Snezhnaya, the banner's name, features Childe, along with an increased chance of pulling Diona, Beidou, and Ningguang.
Farewell of Snezhnaya is underway from November 11 through December 1. Take advantage of the featured rate ups for Childe (Tartaglia) and Diona, if these are two characters you plan to unlock and improve constellations.
As always, another featured weapon banner is also releasing on the same day. Get ready to save up your Wishes because there will be many powerful items in this one. The weapon banner features Memory of Dust, Skyward Harp, and Royal Spear.
| | | | |
| --- | --- | --- | --- |
| Weapon | Type | Stats | Passive |
| Skyward Harp | Bow | CRIT Rate | Increases CRIT DMG by 20%. Hits have a 60% chance to inflict a small AoE attack dealing 100% Physical ATK DMG. Can occur once every four seconds. |
The source of information here is Zeniet, a popular Genshin Impact Twitter account that has accurately leaked a lot of news in the past. Additionally, we have some information about more upcoming banners featuring Qiqi, Mona, and Keqing on November 27 through December 17. The date is still far away, so this is not concrete information and subject to change.
For players patiently awaiting the upcoming patch, it's a good idea to get a head start by farming some materials for Diona and Childe. We have a step-by-step guide you may benefit from, including which materials you need to find for talent level-ups and ascension, along with how to find them.