All New Mechanics and Features in FIFA 23
Are you a a one touch two touch guy? Or lump it long? Here's how it might look different in our gameplay deep dive.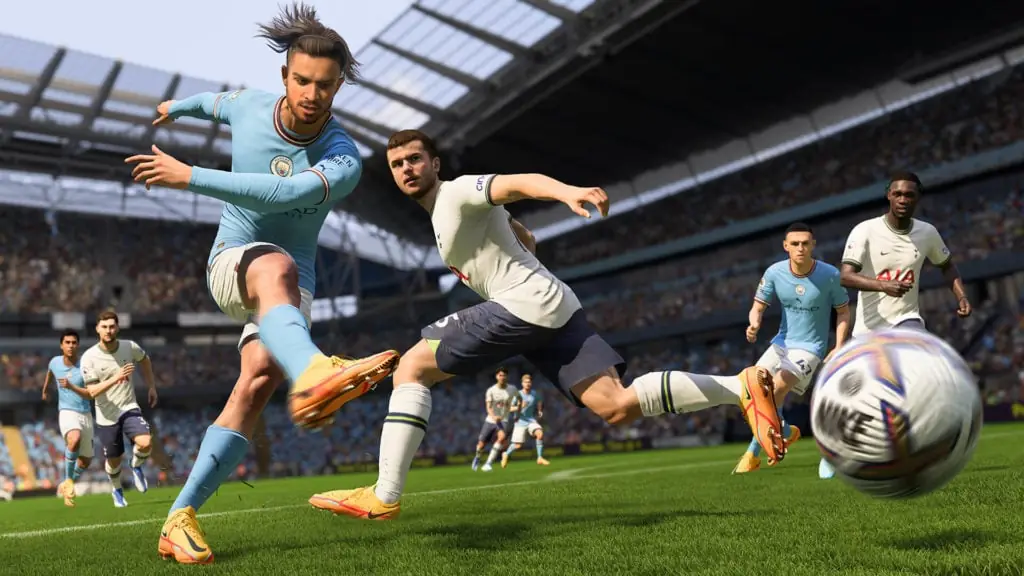 As we approach the beginning of another football season, many FIFA fans are anxious to know what new gameplay features will be present in the new and final version of EA Sports' now global title. Here are all of the new mechanics and features in FIFA 23.
All New Mechanics and Features in FIFA 23
HyperMotion
Undoubtedly, the biggest change to this year's football simulator is the adaptation to the FIFA 22 engine HyperMotion, HyperMotion 2.
EA Sports points out that they've captured additional data from two separate 11 v 11 matches of both men's and women's games adding a further 6000-described "HyperMotion-enabled animations" to "make players move and play more responsively and realistically".
Within the new HyperMotion 2, EA have also included new ways to attack and defend which include: Technical Dribbling, ML-Jockey and a new sprinting mechanic named Accelerate.
New Shoot Mechanics in FIFA 23
Alongside these physical and positional adjustments to players, FIFA 23 has also made some changes in its shooting mechanics. The introduction of composed ball striking, and the new power shot will give players new ways to score, whether it is a curling shot into the top left corner or a thunderstrike from outside the box, EA seems to pull out all the stops to make fans content and offer other ways to hit the ball in the back of the net.
Hopefully, these new attacking features will give players new ways to interact with the game and score plenty of goals in various styles, just like watching your favorite team on the TV.
New Defensive Features in FIFA 23
When it comes to defending, ML-Jockey will offer an improved way for players to defend their own goal. Yes, jockeying has been a long-standing way of defending in FIFA but EA will be hoping that this is the go to form to stop players only using fast attackers with top acceleration and top speed stats.
This will make players think twice and maybe include more technically gifted players in their starting XI to offer more variety in their attacking play. Will players like Thiago Alcantara and Luka Modric be more commonly used to break down defenses in FIFA 23? Or will it be the same old with the likes of Kylian Mbappe and Vinicius Jr.?