FIFA 23 Release Date & What We Know So Far
We've uncovered everything you need to know right now about FIFA 23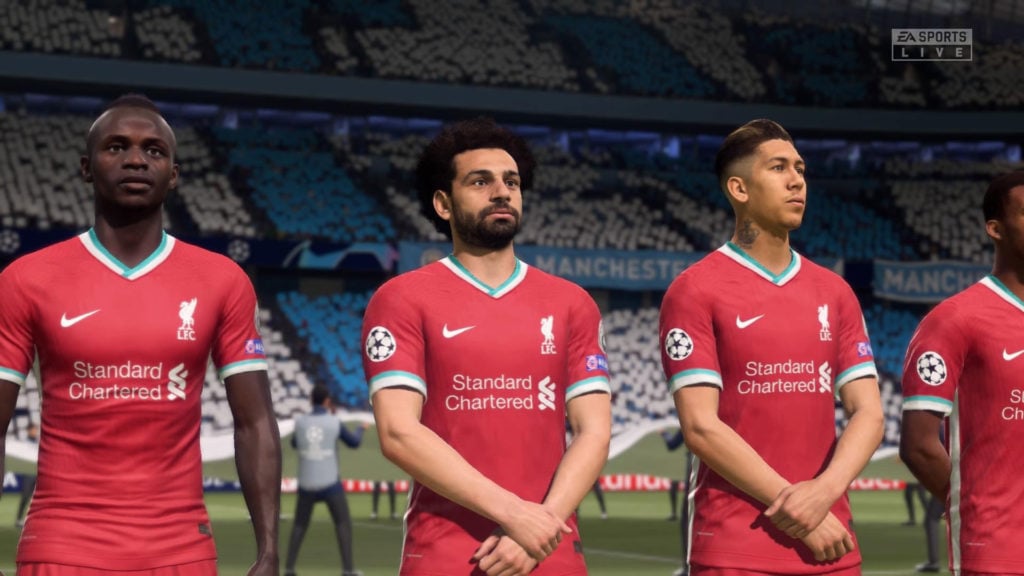 Whether it be due to the variety of ongoing FIFA 22 challenges or the the myriad of offseason acquisitions, the soccer community is buzzing right now. Taking this into account, it's time to take an early look at what we know thus far regarding FIFA 23, including the upcoming release date, pre-order window and more.
Here's everything you need to know about the FIFA 23 release date and what we know so far.
FIFA 23 Release Date & What We Know So Far
Release Date
EA had a reveal trailer for FIFA 23 on July 20th, 2022, which outlined some of the key new features and changes to the game. However, what also came along with the trailer was news of the officially release date for FIFA 23. As it appears that the developers will be keeping with tradition of a fall release and dropping the game on September 30th, 2022.
Cover Athlete
The cover athlete is another factor was revealed recently. With EA opting to bring back PSG superstar, Kylian Mbappe, along with female footballer, Sam Kerr. Resulting in the first FIFA cover in the series' history to feature both a man and a woman on the front.
Those familiar with the game already know who Kylian Mbappe, as this now marks the third straight appearance for the young French striker. However, Sam Kerr being revealed as the second cover star is groundbreaking, to say the least.
Kerr is a world renowned female footballer who's known for her dominant performances in the FA Women' Super League for Chelsea and as the captain of the Australian national team. She's collected dozens of awards and titles, and is widely regarded as one of the greatest athletes in the world.
As with other years, FIFA 23 is expected to have both a standard edition as well as an ultimate edition. Mbappe and Kerr will both have their own respective cover for the standard version, while the ultimate edition will feature the two of them side by side.
Related: The Best Skill Moves in FIFA 22
Pre-Order Date
While it's not impossible to see FIFA 23 available for pre-order before the announcement of things like the release date or reveal trailer. Most retailers generally wait for the developer to announce these details before making the game available to purchase. Which means that the game likely won't be able to be pre-ordered until later this summer, probably at some point between early to mid July.
The good news is that it's almost a guarantee that EA will include some exciting pre-order bonuses for every version of the game, as they've done consistently in year's past. For example, FIFA 22 players received a TOTW 1 player item, a Kylian Mbappe Loan item, a FUT Ambassador Load Player Pack and Career Mode Homegrown Talent for ordering the game before it's official release.
So, generally the pros far outweigh the cons for pre-ordering a game like FIFA 23.
Crossplay?
Lastly, we have the question that everybody wants to know the answer to, "will FIFA 23 have crossplay?".
Once again, this is something that hasn't been confirmed. That being said, EA chose to roll out a testing phase for FIFA 22 in May, 2022. Allowing PS5, Xbox Series X/S and Google Stadia to compete against one another in Online Friendlies and Online Seasons mode. Which leads me to believe that this will be featured in FIFA 23.
Although, the test did not enable crossplay for PS4, Xbox One or PC players. So, hopefully this changes by the time FIFA 23 drops (though, I wouldn't count on it).
That's everything you need to know about the release date for FIFA 23 as well as all other available information. Be sure to check out some of our other FIFA-themed content here at Gamer Journalist. Like how to score a Finesse Shot in FIFA 22. As well as our dedicated guides section for more information on other popular gaming titles.